Cities UV Index forecast
The map below shows predicted UV Index values during the solar noon hour for about 50 U.S. cities. It is created daily by the National Weather Service.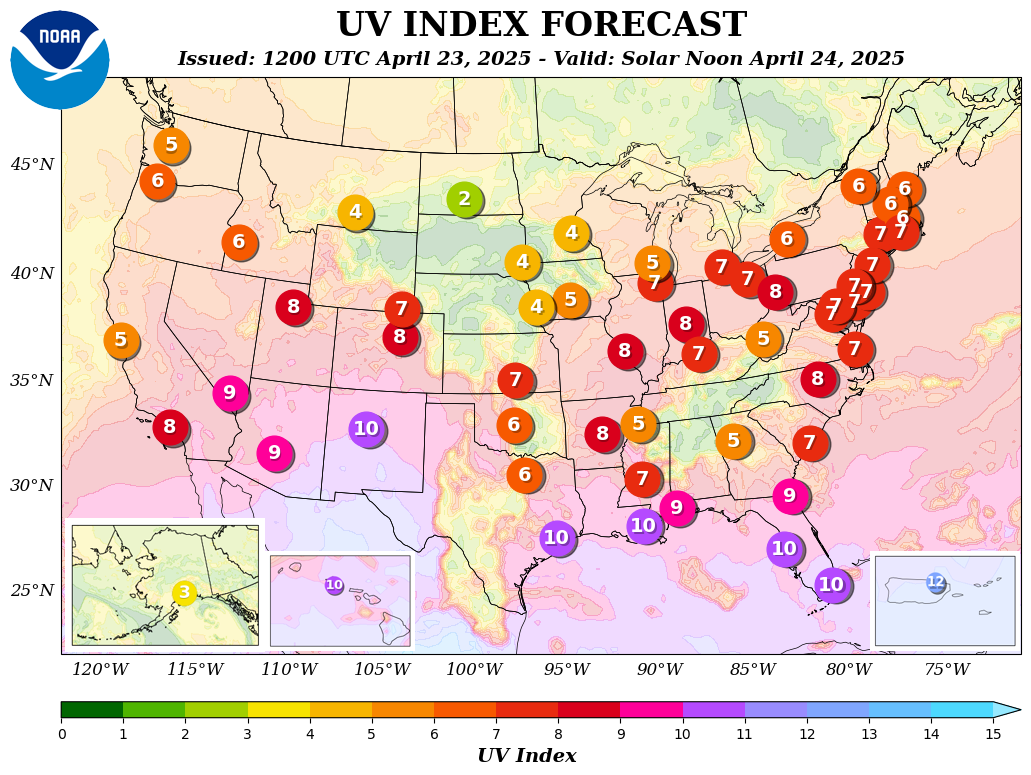 For more information
The National Weather Service also provices a plain-text tabular listing of the cities UV Index forecast.
For more information about the UV Index, explore the rest of the UV Index section of the SunWise Web site or contact the SunWise Program at sunwise@epa.gov.