Driving Investment and Economic Growth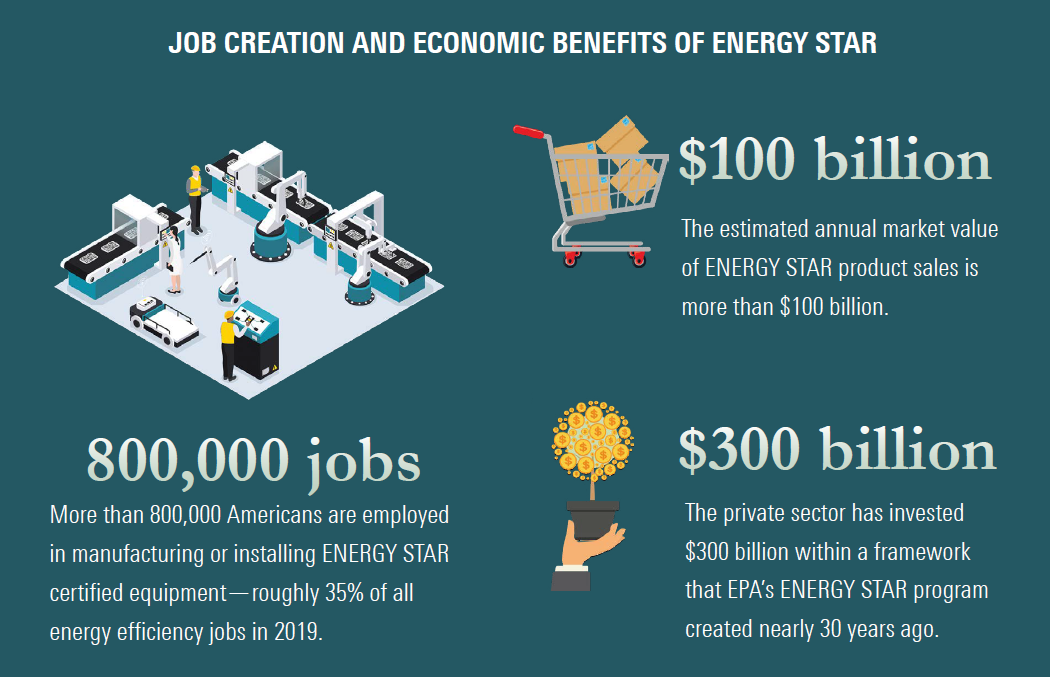 Since 1991, EPA's climate partnership programs have helped facilitate investments in energy efficiency and renewable electricity, which has also led to growth in U.S. jobs. In 2018, $42 billion was invested in energy efficiency in the U.S. These investments have helped America's economy grow even as energy use has declined. In addition, clean energy now accounts for 40% of all energy sector jobs. 
Significant investments in energy efficiency have led to a boom in job growth, and EPA's
ENERGY STAR program
has been a central player. In fact, more than 800,000 Americans are employed in manufacturing or installing ENERGY STAR certified equipment—roughly 35% of all energy efficiency jobs in 2019. 
The ENERGY STAR program has provided strong incentives for building owners and managers to invest in energy efficiency. By providing a framework to precisely define and measure energy efficiency, the ENERGY STAR program has enabled businesses and consumers to make informed investments. Identifying and recognizing top performers has also encouraged a thriving, competitive dynamic in the market.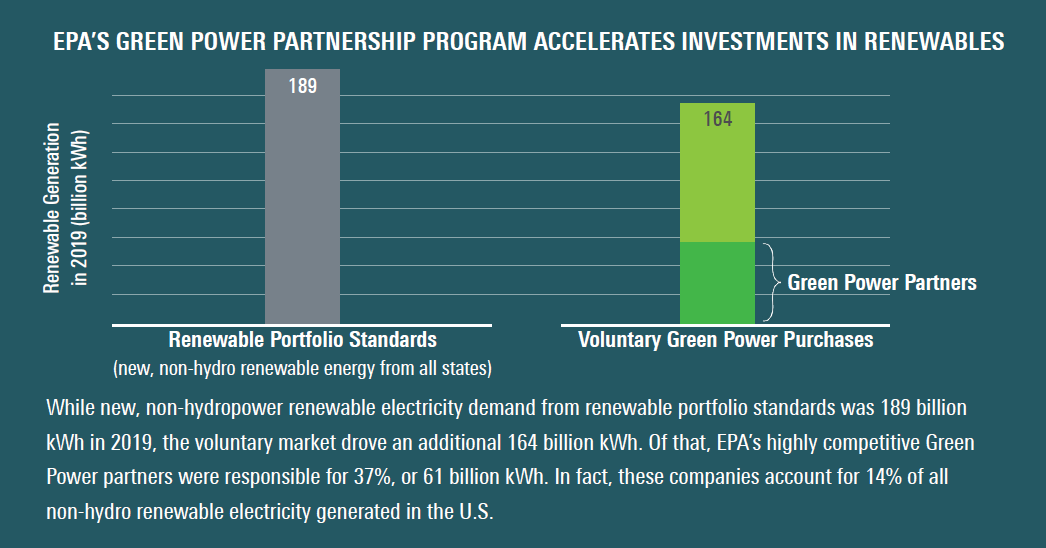 The effects of the ENERGY STAR program's information transparency are evident in the commercial building market. Compared to typical buildings, energy-efficient buildings sell for up to 31% more and charge rents up to 16% greater. Premiums like these are helping drive investment in energy efficiency.
How EPA's Climate Partnerships Drive Investment
EPA's Climate Partnership Programs are designed to leverage EPA's public dollars with investment from the private sector. Each year, thousands of private sector organizations leverage EPA's investment to deliver compounded savings to Americans. 
ENERGY STAR exemplifies this approach. The program provides and promotes a simple informational framework. But this framework has seeded the economic system with incentives and created a highly competitive marketplace where utilities and the private sector now invest tens of billions of dollars in energy efficiency every year. 
For every $1 of EPA investment in ENERGY STAR, American individuals and businesses save over $350, while sharply reducing U.S. greenhouse gas emissions. In fact, the 390 million metric tons of avoided greenhouse gas emissions that ENERGY STAR delivered in 2019 represents about 5% of total annual U.S. greenhouse gas emissions. 

Learn More:
Download 
The Power of Partnership
 for infographics, stories, and more about how these programs drive investment and economic growth.