EPA Partners Speak About the Value of Partnership
Tens of thousands of organizations partner with EPA's Climate Partnership Programs. Each partner organization has a story to tell about overcoming challenges, changing their culture, investing in new technologies, and pushing the envelope. They are passionate about tackling the climate crisis, and they are confident that the work they do in partnership with EPA results in smart solutions that not only strengthen their business, but improve the lives of people and the health of the planet. 
Below, you can hear from a handful of these organizations to learn more about why they partner with EPA, and why they're excited to help us celebrate the 30th Anniversary of Climate Partnership Programs. 
Samsung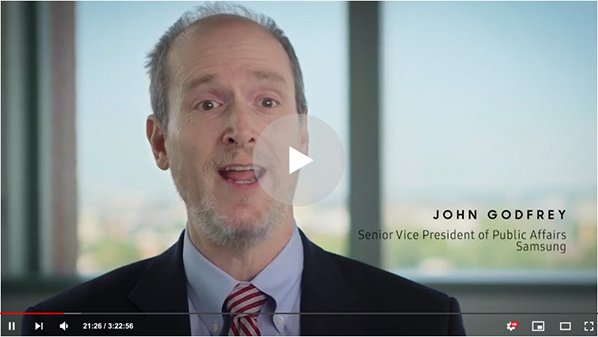 John Godfrey, Senior Vice President of Public Affairs at Samsung, discusses how EPA's climate partnership programs are helping Samsung meet its commitment to help mitigate climate change.
Habitat for Humanity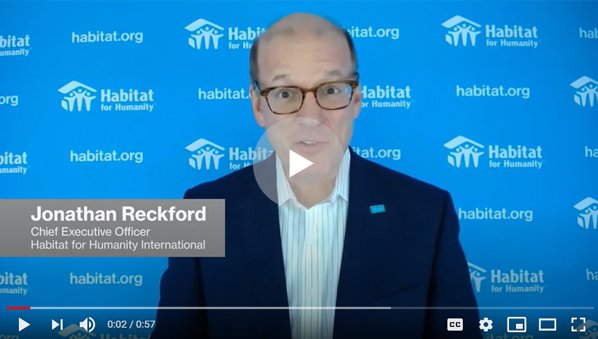 Jonathan Reckford, CEO of Habitat for Humanity International, discusses how ENERGY STAR guidance has helped Habitat for Humanity build more than 10,000 homes that are both energy efficient and affordable. 
Disclaimer of Endorsement: References to non-federal entities on this page are made as a result of recognition for achievement given under an agency program of recognition for accomplishment in support of the agency's mission, pursuant to 5 C.F.R. 2635.702(c)(2), and do not constitute an endorsement by the EPA or its employees.  With limited exceptions, EPA and its employees do not endorse the products, services or enterprises of non-federal entities.  Mention of or referral to commercial products or services, and/or links to non-EPA sites does not imply official EPA endorsement of or responsibility for the opinions, ideas, data, or products presented at those locations, or guarantee the validity of the information provided. Mention of commercial products/services on non-EPA websites is provided soley as a pointer to information on topics related to environmental protection that may be useful to EPA staff and the public.
Exit Disclaimer: Clicking the videos below will take you to an external link or a third-party site. EPA's official web site is www.epa.gov. EPA has provided this link because it provides additional information that may be useful or interesting and is being provided in a manner consistent with the intended purpose of the EPA website. Please note that EPA uses third-party sites to provide EPA content already on www.epa.gov in a different format. EPA cannot attest to the accuracy of non-EPA information provided by these third-party sites or any other linked site. EPA is providing these links for your reference. In doing so, EPA does not endorse any non-government websites, companies or applications. Also, please be aware that the privacy protection provided on the EPA.gov domain (EPA Privacy and Security Notice) does not apply to these third-party sites. To learn more about EPA and social media, please refer to our social media page.