Air Quality Workshop for Educators
You are invited to attend EPA's interactive, hands on Air Quality Workshop.  Teachers, pre-service teachers, environmental educators and education specialists are invited to attend.  The workshop is FREE.
DATE:  July 9 & 10, 2019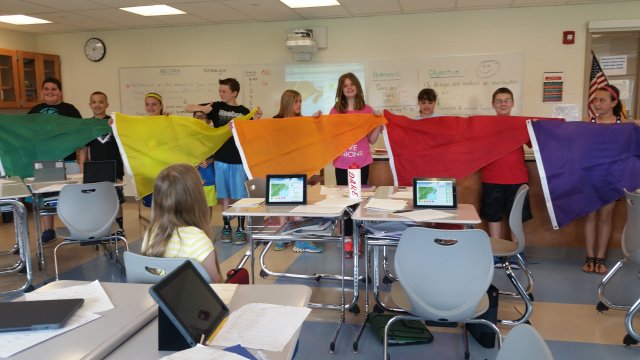 TIME:  9:00 AM – 4:00 PM
LOCATION:  EPA/RTP Campus located in Durham; 109 T.W. Alexander Drive, RTP, NC
CREDITS:  Criteria I Workshop for the N.C. EE Certification Program and up to 1.5 C.E.Us.
Topics and Activities
Learn how EPA manages air quality in the U.S. and get an update on North Carolina's air quality
Identify environmental health effects and risks
Explore Carbon Footprints and Sustainability
Learn about EPA's Air Quality Flag Program for Schools
Tour EPA's Green Building
Benefits
Learn EPA's role in environmental research and management
Experience interactive hands-on activities designed for classroom use
Receive curricula, pamphlets, brochures, and fact sheets
To register, and learn why we care about air quality, use the electronic form below or contact Lourdes Morales at 919.541.4940 or AQeducation@epa.gov.
Registration Form