Air, Climate, and Energy Research News February 2017
US EPA's Office of Research and Development provides monthly updates on ongoing research, publications, and upcoming events from its air, climate, and energy research. Below are updates released in February 2017.
---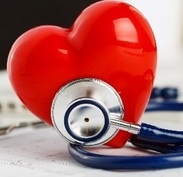 As part of Heart Month in February, learn more about the research EPA scientists are doing to protect heart health by visiting EPA's Healthy Heart web page. A large body of research has provided a direct link between air pollution and heart attacks and strokes for those with heart disease and older adults. Research continues to identify the underlying biological mechanisms that lead to heart problems and understand who is most vulnerable to air pollution effects.   
Learn more about the Healthy Heart Toolbox 
---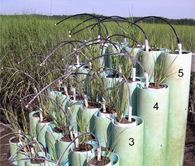 A study evaluated the effectiveness of adding sediment to help restore coastal marshes threatened by sea level rise.  Researchers compared the impact of different flooding levels on natural and sediment-amended marshes and determined that the sediment application can be used to raise the platform of marshes without affecting plant health. This research was published in PLoS One. 
---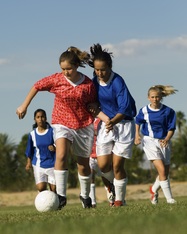 In an EPA-funded study of children living in New York City, those most physically active were more exposed to the air pollutant, black carbon, than non-active children. Researchers at the Children's Center at Columbia University who conducted the study said the findings provide evidence that physical activity benefits respiratory health of children, however, high pollutant exposure reduces this protective effect. The paper was published in Environmental Research.
---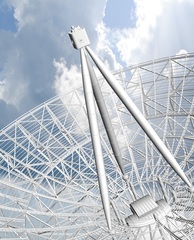 Researchers at the Harvard Clean Air Research Center, funded by EPA, developed and tested a new method to improve emission inventories for fine particulate matter using satellite remote sensing data. Emissions estimates developed using the method, called Particle Emission Inventories Using Remote Sensing (PEIRS), generally agreed with those from the National Emission Inventory. The study demonstrated the effectiveness of using satellite data to capture emissions from all sources in a given area, including smaller sources that are difficult to obtain. It was published in the Journal of the Air &Waste Management Association.
---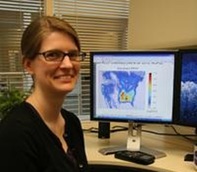 Researcher Havala Pye is one of EPA's two recipients of the Presidential Early Career Award for Scientists and Engineers (PECASE). The PECASE award is the highest honor given by the U.S. government to outstanding early-career engineers and scientists. Pye received the award for her work on the Community Multiscale Air Quality (CMAQ) model, which is used for air quality management.
Learn more about Dr. Havala Pye
---