Air, Climate, and Energy Research News November 2016
US EPA's Office of Research and Development provides monthly updates on ongoing research, publications, and upcoming events from its air, climate, and energy research. Below are updates released in November 2016.
---
EPA has released a report that can help communities understand and implement roadside barriers to reduce near-roadway pollution and protect public health. The report includes barrier design recommendations, best vegetation barrier characteristics, and the benefits of combining a vegetation barrier with a noise barrier. 
---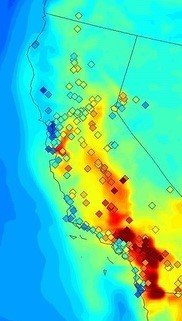 Scientists have released version 5.2 of the Community Multi-scale Air Quality Modeling System (CMAQ) for beta testing. Modelers are encouraged to provide feedback on potential improvements. A final version is scheduled for release in June 2017. This newest version of the modeling system includes three major scientific advances, additional diagnostic capabilities, and several minor modifications and bug fixes. 
The major new features of CMAQ version 5.2 include new treatment of organic aerosols, new windblown dust model, and new gas-phase chemical mechanism. 
---
EPA has released a report that compares the environmental footprint of current fuels used in India and China such as wood and crop residues, dung cake and coal with fuels that have a lower environmental impact such as natural gas and biomass pellets.
The report is part of EPA's research collaboration with the Global Alliance for Clean Cookstoves to advance clean fuels and cookstove technology globally. 
---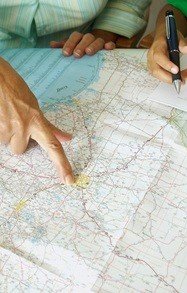 C-FERST, a new online screening tool, is now available to help communities learn more about their environmental issues and health risks, including exposure to air pollution. There are several components to C-FERST that allow users to:
View maps of a community's environment and demographic characteristics
Compare community environmental conditions
Plan projects with community assessment guides
Learn about environmental issues and exposure and risk reduction options.  
---
.