Air, Climate, and Energy Research News September 2016
US EPA's Office of Research and Development provides monthly updates on ongoing research, publications, and upcoming events from its air, climate, and energy research. Below are updates released in September 2016.
---
The Air Sensor Toolbox for Citizen Scientists web page has been updated with new information and a fresh look and feel. The website is designed to provide information for citizen scientists and others on how to select and use low-cost, portable air sensor technology. The information can help the public understand more about air quality and what the results from monitoring activities could mean for their community.
Visit the Air Sensor Toolbox for Citizen Scientists. 
---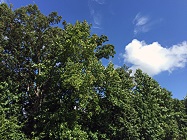 An EPA-funded study by Georgia Institute of Technology concluded peak ozone months may extend into the fall in southeastern United States in response to extreme weather conditions associated with climate change. Results suggest that as the ozone season is extended, efforts to reduce the pollutant will need to continue later in the year. 
---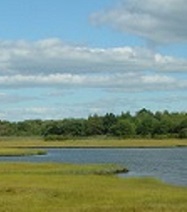 EPA research examined the effects of climate change on cordgrass, a dominant salt marsh plant in southern New England wetlands that is important for coastal ecosystem health. One study found that sea level rise threatened the long-term survival of saltmeadow cordgrass, while a second study concluded that climate change and nitrogen runoff would likely reduce the sustainability of smooth cordgrass and cripple its ability to flourish. On the West Coast, EPA researchers developed the Coastal Biodiversity Risk Assessment Tool (CBRAT) to help evaluate how climate change will impact coastal biodiversity.
---
Did you know reservoirs emit methane, a greenhouse gas that is warming the climate? The culprit is a tiny organism that eats decaying algae in the lakes and expels methane. EPA researchers have developed a unique sampling method that improves the ability to estimate the amount of gas emitted from reservoirs. This is important to developing better climate change models and mitigation and adaptation strategies.  
---
EPA researchers are collaborating with residents in Tallaboa-Encarnación, a small community that sits along the southern coast of Puerto Rico, to install and maintain low-cost air monitors that community members will use to better understand air quality in the area. The sensors will collect data on two common air pollutants: total volatile organic compounds (tVOC), which come from many sources including vehicle exhaust, and fine particle pollution (PM2.5), which is emitted from motor vehicles, smokestacks, forest fires and other sources that involve burning.  These devices, once in use, will help community members analyze local pollutant levels and better understand the local environmental conditions.
---