National Environmental Leadership Award in Asthma Management
On this page:
---
About the National Environmental Leadership Award in Asthma Management
Each year, EPA honors exceptional community based asthma programs for delivering excellent environmental asthma management as part of their comprehensive asthma care services. EPA is committed to improving the lives of people with asthma by integrating sound science into effective public health programs, and in addition to honoring program leader's achievements, the goal of the awards program is to showcase the highest standards in asthma care and management.
The National Environmental Leadership Award in Asthma Management (or National Asthma Awards) is the nation's highest honor for programs helping people bring asthma under control. Winners are recognized in May during Asthma Awareness Month. Winning this award is a sign of excellence and confirmation of success in helping people with asthma lead healthy, active lives.
Winners receive:
A place in the National Environmental Leadership Award in Asthma Management Hall of Fame;
An engraved, crystal award;
Recognition in a national press release and on national websites, including the Asthma Community Network; and
An opportunity to serve as mentors to help other programs achieve impactful results.
Visit Asthma Community Network for more information.
---
Award Winners
In partnership with other federal agencies and nonprofit organizations, EPA delivers a national, multi-faceted education and outreach initiative to increase public awareness and action to manage environmental asthma triggers as part of comprehensive asthma management. An important component of this initiative is the recognition of exemplary programs and community leaders who serve as national models and mentors for community asthma care improvement. The National Environmental Leadership Award in Asthma Management celebrates the outstanding programs and leaders who are improving the lives of people with asthma by delivering strong environmental asthma management as part of their comprehensive asthma care services.
Since 2005, 50 asthma programs have been inducted into the Hall of Fame. Find a complete list of award winners at the Asthma Community Network Hall of Fame.
2022 Award Winner
Utah Department of Health Asthma Program (Region 8)
The Utah Department of Health Asthma Program (UAP) seeks to expand the reach, quality, effectiveness, and sustainability of comprehensive asthma control services throughout Utah, with a focus on disproportionately affected populations. Specifically, high-need populations that are targeted include children ages 0–17, those living in rural areas, those living in urban areas with low socioeconomic status, and racial/ethnic minorities. The UAP is distinguished by its strong partnerships with health care systems and local health departments, as well as its innovative projects, such as the Utah Asthma Home Visiting Program (UAHVP). The UAHVP is an in-home asthma self-management education program that has been shown to reduce severe asthma outcomes. High-risk asthma patients are identified and referred through partnerships with health care systems and community-based organizations. The UAHVP takes a holistic approach to health and has established a screening protocol to address needs related to the social determinants of health. Referral mechanisms have been established with community services to help address the client's social, mental, physical, and emotional needs. In addition, home assessment and trigger reduction education is provided, with referrals made as needed to more extensive home remediation services through a county's local housing authority and/or community-based organizations. More than 350 households have completed the program, reporting a 75 percent reduction in asthma-related emergency department visits and an 87 percent reduction in asthma-related hospitalizations. Data from the UAHVP demonstrated an initial return on investment, with $2.69 saved in reduced asthma-related emergency department and hospital visits for every $1 spent. This helped the UAP procure Medicaid funding to expand the UAHVP to Medicaid members in rural fee-for-service areas. 
---
Previous Years' Winners
---
2021 Award Winners
Central California Asthma Collaborative
Central California Asthma Collaborative's (CCAC) Asthma Impact Model (AIM) Program is aimed at improving the lives of low-income, predominately Hispanic and African American Medi-Cal and uninsured patients suffering from asthma by reducing in-home environmental triggers, ensuring access to and proper use of asthma medications, and facilitating regular visits to health care providers. Asthma prevalence across the eight counties of the San Joaquin Valley served by CCAC reach as high as 20 percent in school-age children. The Valley's aging housing stock combined with outdoor air quality that is the poorest in the nation, create a "perfect storm" for high rates of poorly controlled asthma. CCAC was established as a 501.c(3) in 2011 to develop an in-home asthma program for children residing in low-income and communities of color. Over time, CCAC has partnered with health plans to receive direct patient referrals for high-risk asthmatic patients with high health care utilization. In response to COVID-19, CCAC has adapted the AIM Program to a virtual-visit model to continue to provide participants with personalized asthma education and home remediation services. As a result of CCAC's work, asthma-related hospitalizations decreased by 70 percent, asthma-related emergency department usage decreased by 81 percent, and asthma-related outpatient visits decreased by 53 percent. Medi-Cal claims data were used to measure net savings from reduced health care utilization. The estimated per-member savings for the participant group during the 24 months after the intervention began is $3,056. Per the cost-benefit analysis, investment in the in-home asthma management generated $3.63 in value for every $1 invested. 
Rady Children's Hospital–San Diego
Established in 1954, Rady Children's Hospital–San Diego (RCHSD) has evolved from a 59-bed hospital for child polio victims to a 524-bed pediatric medical center servicing San Diego, Imperial and southern Riverside counties. Rady Children's Health Network (RCHN) is a Clinically Integrated Network that combines primary care, specialty care and hospital-based services. In fiscal year 2019, more than 247,000 children relied on the hospital for care. Of this number, more than 55 percent of patients had Medi-Cal or no insurance. In 2019, RCHN had an asthma prevalence of 8.6 percent, while the Centers for Disease Control and Prevention's 2018 asthma prevalence for children 18 and younger was reported at 7.5 percent and the California Department of Public Health's 2014 prevalence was reported at 8.1 percent. Of the asthma population seen in the emergency department, the children are primarily Latinx (65%) and African American (12%). Many of the children live in neighborhoods commonly associated with inequities related to poverty, air quality, and other socioeconomic and cultural factors. For the past 5 years, RCHSD has implemented a Community Approach to Severe Asthma Program, an innovative initiative utilizing a community health worker (CHW) model with the goal of improving management and outcomes for children with severe childhood asthma. CHWs contact the families and perform in-home visits to conduct environmental assessments, reinforce health care provider instructions, assess asthma control, and set behavioral and environmental change goals. Because of COVID -19, the team moved the home visit program to a completely virtual format with great success. Natural cleaning kits are distributed to all participants in the program, and home remediation supplies—such as dust mite encasings for beds, HEPA filters and closed lid garbage cans—are distributed as needed. The program has seen up to a 75 percent reduction in emergency department return rates for Medi-Cal patients and those with commercial insurance. RCHSD also is advocating with legislators in the state of California to drive expanded reimbursement for in-home environmental care services, specifically for Medi-Cal health plans.
---
2020 Award Winners
Health Care Provider Winner
Children's Hospital Colorado Breathing Institute (Aurora, CO)
Children's Hospital Colorado (CHCO) is a private, not-for-profit pediatric healthcare network dedicated 100 percent to caring for kids. CHCO's Pulmonary Department, known as The Breathing Institute, is nationally recognized for their work with patients who have asthma and other complex respiratory and related illnesses. The Asthma Program, started in 2006, has expanded and supports comprehensive community asthma care through several initiatives. Their team focuses on a four-county area home to approximately 525,000 children. These counties are all diverse, with minority populations ranging from 20 percent to 70 percent and up to 25 percent of children living in poverty. Environmental remediation is accomplished through a thorough home assessment, planned with the family and implemented by community health workers with nurse support to assess asthma control. Because children typically spend a third of their day at school potentially exposed to multiple asthma triggers, CHCO incorporates EPA's Tools for Schools Indoor Air Quality Framework into their comprehensive school program. The environmental components of CHCO's asthma program are funded through two mechanisms: a grant using state tobacco tax revenue and an innovative funding stream from Colorado Medicaid, which is focused on improving care and outcomes for Medicaid patients across Colorado. CHCO has seen impressive results with a 24 percent decrease in school absenteeism, significant improvements in asthma control, and decreased emergency department visits and hospitalizations.
University of Texas Health Science Center at Tyler (Tyler, TX)
Approximately 9 percent of children in Texas have asthma, while rates in Northeast Texas are disproportionately higher at 14 percent. The region consists of mostly rural communities with a few small metropolitan areas. Environmental triggers such as higher than average smoking rates, pollution and air impacts from high pollen, and mold exposures both outdoors and indoors, as well as substandard housing in Northeast Texas, contribute to these high rates. Access to primary or specialty care is limited due to a lack of providers, which leads to increases in emergency department visits and subsequently missed school days due to asthma-related symptoms. In response to this health care challenge, in 2008 the University of Texas Health Science Center at Tyler initiated a mobile asthma program coined "The Breath of Life Mobile Pediatric Asthma Clinic" (BOLMPAC). The mobile asthma program travels not only to schools, but to other locations such as apartment complexes, churches and community health centers, serving 2,500 unique patients a year. Comprehensive asthma care is provided, and because asthma and environmental triggers go hand in hand, all patients receive allergy testing and treatment, if indicated. Patients that have severe or uncontrolled asthma receive a home assessment provided by a BOLMPAC community health worker. This successful program has seen a significant decrease in missed school days and a 50 percent decrease in emergency department visits.
---
2019 Award Winners
Health Care Provider Winner
Mobile Care Chicago
Mobile Care Chicago (MCC) fills the gap in specialty medical care access for children across Chicago. To address cost and transportation - two of the most commonly cited barriers to asthma care -in 1998, four physicians converted Winnebago RV vans into mobile clinics that are taken in the highest need neighborhood to offer care at no cost. The program has grown from a partnership with two Chicago Public elementary schools to 45 Chicago public schools, parochial schools, and Head Start programs. Mobile Care's Comprehensive Asthma Management Program is now staffed by an allergist, three nurse practitioners, a medical assistant, a care coordinator and an asthma educator (CHW). MCC partners with the American Lung Association of the Upper Midwest to provide in-home asthma assessments and a wide-range of supplies including furnace filters, cleaning supplies and IPM. MCC's Comprehensive Asthma Management Program has seen a 50% decrease in school absenteeism and emergency department visits and realizes a three-fold return on investment. MCC receives funding from several sources including insurance reimbursement (50%), foundations and individuals.
Community in Action Winner
Omaha Healthy Kids Alliance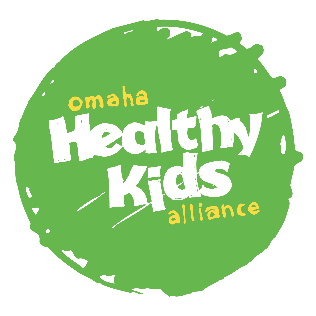 Omaha Healthy Kids Alliance (OHKA) is a children's environmental health organization dedicated to improving children's health through Healthy Homes. Several years ago, OHKA launched the Asthma In-Home Response (AIR) Program serving children ages 18 and younger that have asthma or an asthma-related diagnosis. AIR currently has formal partnerships with WellCare of Nebraska (Nebraska managed care organization), Children's Hospital and Medical Center, and Boys Town Allergy, Asthma, Immunology and Pediatric Pulmonary Clinic. Home visits are performed by two OHKA staff who are trained in environmental management and asthma education. In addition to a customized environmental supply kit, families are often referred to community organizations for legal and employment services or food pantry access. AIR participants have shown a significant decrease in symptom days, missed school days, ED visits and hospitalizations, and for every $1 invested OHKA realized a Return on Investment (ROI) of $1.83. Children's Hospital currently reimburses OHKA $1,500 for every completed asthma intervention which directly supports the sustainability of this program for Omaha, and eventually for the state. AIR's newest partnership with WellCare of Nebraska creates another, more sustainable funding mechanism.
Rhode Island Department of Health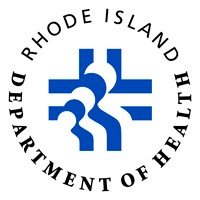 Rhode Island Asthma Control Program (RIACP) serves children with asthma ages 0-17 in high poverty, urban cities in throughout the state. RIACP has strong partnerships with Hasbro Children's Hospital, St. Joseph Health Center, New England Asthma Regional Council and Green and Healthy Homes Initiative among others. In 2010, RIACP established the evidence-based Home Asthma Response Program (HARP), which uses certified asthma educators and community health workers (CHWs) to conduct up to three intensive in-home sessions, including tailored environmental services. Over the visits, CHWs reported reductions in mold, pests, dust, pets, and tobacco smoke. Using hospital claims data, HARP participants had a 75% reduction in asthma-related hospital and ED costs. For every $1 invested in HARP participants, the program realized a $1.33 Return on Investment (ROI). In 2018, RIACP received confirmation of approval for $300,000 in Volkswagen Clean Air Act Civil Settlement funds that will be used to expand HARP home visiting services statewide for Medicaid-enrolled children. Also, in 2018, RIACP partnered with UnitedHealthcare (UHC) to fund a pilot intervention with HARP-eligible UHC-Medicaid. Partnering with a managed care organization will allow RIACP to promote the adoption of home visiting services into other managed care health insurance plans.
---
2018 Award Winners
Health Care Provider Winner
Zuckerberg San Francisco General Hospital Pediatric Asthma and Allergy Clinic

The Zuckerberg San Francisco General Hospital Pediatric Asthma and Allergy Clinic (PAAC) was created in 1999 in response to San Francisco's unusually high asthma hospitalization rates. More than just a clinic, the PAAC is a comprehensive asthma management program built upon a medical-social model of subspecialty care. At the heart of the program is the community health worker (CHW) who acts as a powerful patient advocate and a liaison between the community and the clinic. The patient population PAAC serves is approximately 62% Latino, 18% African-American and 12% Asian. During home visits, culturally-sensitive CHWs address common environmental asthma triggers and through partnerships with San Francisco Department of Public Health and other key organizations, CHWs offer support for a variety of other issues that face these families. PAAC also works with schools and daycare centers to reduce indoor triggers and improve communication between families and schools regarding asthma treatment plans. As a subspecialty clinic within the county hospital, the PAAC receives funding from Medicaid reimbursement, giving them inroads for conversations regarding reimbursement for home visits. All of PAAC's efforts have paid off yielding a 40% reduction in asthma hospitalizations in a review of data from 2015-2016.
Community in Action Winner
Children's Hospital of Philadelphia's Community Asthma Prevention Program
The Community Asthma Prevention Program (CAPP) at the Children's Hospital of Philadelphia (CHOP) has focused on disparities in childhood asthma in West Philadelphia for 20 years and has grown to provide asthma self-management education in all sectors of the child's life including home, community, school, and health care environments. CAPP's community health workers (CHWs) are recruited from the very community they serve, which is primarily Black/African American and Hispanic. CAPP has established strong relationships with Philadelphia Housing Authority, the Pennsylvania Department of Health and the Philadelphia School District in order to provide comprehensive services to the families they serve. The CHWs are among few nationwide to be reimbursed by health insurance companies for home visits, and as CHOP employees, they also have access to the hospital's electronic medical health record system in order to help coordinate care and better advocate for necessary services. In an evaluation of 2010-2014 data, CAPP's program success realized a 62% reduction in emergency visits and a 70% reduction in hospitalizations.
---
2017 Award Winners
Health Care Provider Winner
Children's Hospital of Richmond at Virginia Commonwealth University

Children's Hospital of Richmond at VCU's You Can Control Asthma Now (UCAN) community asthma program helps children who live in the Richmond, Virginia, metropolitan area where both asthma and poverty rates are disproportionately high. Established in 2015, UCAN has served more than 344 patients using a family-focused case-management approach. Families are typically enrolled following an uncontrolled asthma-related emergency room visit or hospitalization, but can also be referred by their primary care physician or self-refer. UCAN patients are assigned a pulmonologist (lung doctor) who provides comprehensive asthma care, receive asthma education from a nurse, and are provided resources and support to address barriers to treatment following evaluation by a social worker. They receive follow up communication via text and phone calls, and are referred as needed for a Healthy Homes assessment through the City of Richmond Health District. UCAN also collaborates with the Medical Legal Partnership Program to empower families to address environmental housing issues not properly addressed by landlords. UCAN has saved $691 per patient through decreased hospitalizations and emergency room visits – leading to an overall cost reduction of $163,958.
Community in Action Winner
Esperanza Community Housing Corporation

Esperanza Community Housing Corporation (Esperanza) serves the communities located in South Los Angeles, an area that is home to almost one million residents and one of the most economically disenfranchised areas in the County of Los Angeles. Founded in 1989 out of a successful community organizing campaign to prevent the displacement and housing vulnerability of tenants, Esperanza has grown to become a national leader in advancing the Promotores de Salud (Community Health Promoters) Model in targeting health disparities, improving health, and increasing access to health services for community residents. Since 1995, Esperanza has trained and mobilized 474 Promotores de Salud, through an intensive 6-month training, to provide culturally accessible primary prevention, health education and advocacy services to families and children in South Los Angeles. In 1998, Esperanza began cultivating its Healthy Homes collaborative to address primary prevention of lead poisoning and other housing-based hazards, in a multi-layered approach to mitigating environmental health hazards in the home. Recognized as a National Healthy Homes Leader, Esperanza established the Healthy Breathing Program which uses a Healthy Homes approach in its home-visitation model to focus on the identification of asthma triggers, iterative health education, and management of asthma episodes in the home.

Along with their team of Promotores, Esperanza's Healthy Breathing Program partners with federally qualified health centers, local hospitals, and clinics to provide comprehensive services to asthma patients throughout the year. Esperanza's Healthy Breathing Program features repeated in-home visits and a year-long patient evaluation; identifies and helps control in-home asthma triggers; and, provides in-depth asthma education for patients, household members, and caregivers. The program strives to enroll at least 500 pediatric and adult asthma patients every three years. These efforts have led to improvements in prescription adherence, increases in the number of patients with asthma action plans, reduction in severe asthma episodes, and more efficient referrals to medical homes and wrap-around services. The Healthy Breathing Program provides valuable cost savings by reducing the number of unnecessary emergency room visits. A 2012 analysis of a single emergency department saw more than 1.4 million dollars in savings by utilizing preventative in-home and outreach education.
Health Plan Winner
Health Care Service Corporation
Health Care Service Corporation (HCSC), the nation's largest customer-owned health insurer, in partnership with the American Lung Association of the Upper Midwest (ALAUM), has implemented comprehensive, community-based asthma quality improvement programs in more than 120 health care clinics in Illinois, Montana, New Mexico, Oklahoma and Texas. The program have served an estimated 435,545 individuals across these states, including low-income, Latino, and Native American populations. The ongoing effort works directly with providers to improve the quality of care being delivered to patients with asthma, in addition to direct engagement with individuals through home environmental assessments that include asthma education and providing allergen-reducing and remediation products. The company leverages its own medical claims data to identify providers serving the highest-risk children with asthma and the ALAUM invites these clinics to take part in a year-long learning collaborative and training program based on the National Asthma Education Prevention Program developed by the National Heart, Lung, and Blood Institute. Overall, hospitalizations for children years 18 and younger have reduced by 59 percent and emergency department (ED) visits have been reduced by 54 percent. For individuals older than 18 years, results showed a 52 percent reduction in hospital stays and a 56 percent reduction in ED visits for this population. The program has also realized a positive return on investment – a savings of $2.40 per dollar spent. Not only are patients able to better manage their asthma, but significant reductions in avoidable medical utilization drives down the cost of care for all and allows the company to play a vital role in making the health care system work.
---
2016 Award Winners
Health Plan Winner
AmeriHealth Caritas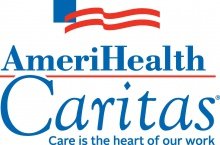 AmeriHealth Caritas, through its local affiliate, has implemented a comprehensive asthma management program to serve Medicaid recipients and their families living in southeastern Pennsylvania. Care managers and support staff apply a sustainable approach based on population health, guiding members through a continuum of care that is built on solid evidence and works within AmeriHealth Caritas' integrated health care management system. High-risk members are identified for individual care management assessment, care planning and interventions focusing on priority areas (i.e., asthma control action plan, sick day plan, medication management, behavioral risk management and asthma self-management). Members and network providers can participate in several unique, award-winning initiatives that support the delivery of asthma medication and supplies, asthma education, and home environmental surveys. AmeriHealth Caritas partnered with the local affiliate's network providers to adopt unique community health worker (CHW) models in northeast Philadelphia, west Philadelphia and Chester tailored to the local demographic and fiscal environment. Trained CHWs, supervised by a medical director, cooperate with the practice- and telephone-based care management system to provide face-to-face care coordination, home health and environmental surveys, and asthma-related education for members and their families while addressing the social determinants impacting members' health. When environmental asthma triggers are identified, the CHW may deliver "asthma home kits" (including hypoallergenic mattress and pillowcase covers) and suggest such actions as conducting mold remediation. Additional service offerings include provider-led dispensation of asthma medication and supplies and hands-on education during office visits (B.E.S.T. asthma program—Breathe Easy. Start Today.®); school-based clinic partnerships to address member care gaps in asthma medication adherence; and "edutainment" programming (Healthy Hoops®) for children with asthma and their families.
Communities in Action Winners
Public Health - Seattle and King County Asthma Program (KCAP)

During its 20-year history, the King County Asthma Program (KCAP) at Public Health—Seattle & King County has pioneered research and programs in asthma management. Under the guidance of Dr. Jim Krieger, KCAP developed its core programming: home visits with community health workers (CHWs) to reduce asthma triggers in homes and improve asthma outcomes. For 20 years, KCAP's projects and research have helped build the solid evidence base for this model, which now informs asthma services offered across the nation. To build this program, KCAP program staff have worked with care providers in public health settings, hospital systems, community clinics, health plans, academic institutions, schools, housing agencies and community organizations. Since its original demonstration project began in 1997, KCAP has engaged more than 4,000 patients in programs to manage environmental asthma triggers and improve care delivery for better health outcomes. These efforts have contributed to decreases in asthma-related hospitalizations and urgent care use, increases in patient and caregiver quality of life, and a greater overall return on investment when compared to standard care. KCAP continues to build the evidence base for the CHW model and patient-centered asthma care, and it serves as an exemplar for asthma care delivery across Washington state and nationwide.
Asthma Regional Council for Their New England Asthma Innovation Collaborative (ARC)

Organized by Heath Resources in Action's Asthma Regional Council (ARC), the New England Asthma Innovation Collaborative (NEAIC) is a multisector initiative covering four states: Connecticut, Massachusetts, Rhode Island and Vermont. Funded by the Center for Medicare and Medicaid Innovation (the Innovation Center), NEAIC was designed to support infrastructures that deliver home visiting services to primarily Medicaid and State Children's Health Insurance Program (CHIP)-enrolled children (ages 2–17) with poorly controlled asthma. NEAIC has trained clinical staff and community health workers (CHWs) to provide cost-effective, high-quality and culturally competent asthma home visiting services. CHWs—supervised by a nurse or certified asthma educator—have provided three to four home visits for 1,145 children, educating their caregivers and delivering low-cost supplies to help families reduce environmental asthma triggers. Through the efforts of the CHWs, NEAIC has seen a substantial decrease in hospital admissions and urgent care visits and a reduction in missed school days and work days because of asthma. Though Innovation Center funding has concluded, several provider sites are continuing CHW services, and NEAIC continues to promote sustainable financing for these important efforts.
Health Care Provider Winner
Urban Health Plan (UHP)
Urban Health Plan (UHP) is a network of nine community health centers and nine school-based health centers located in the South Bronx, NY—the poorest congressional district in the country—and Corona, Queens, NY. Located within UHP's catchment area, in Hunts Point, Bronx, is the largest food distribution center in the country. As a result of the traffic and pollution generated by the trucks used to distribute food, Hunts Point has one of the highest asthma rates in New York City. Asthma Relief Street, UHP's asthma management program, cares for more than 12,000 people with asthma using a multidisciplinary program that is fully integrated into its primary care practice. Asthma patients are assessed, treated and educated at every visit, whether they come for well-child care, a followup, or a sick walk-in visit. UHP has a robust asthma education program, with health educators located at all of its sites and in all departments. UHP's health educators follow an asthma curriculum that was developed by UHP clinicians. It includes five lessons: (1) definition of asthma (2) the signs and symptoms of exacerbations (3) recommendations on remediation in the home to address environmental triggers (4) differences between "controller" and "rescue" medications (5) and understanding of spirometry and exhaled nitric oxide. The health educators work collaboratively with New York City Asthma Intervention and Relief (a.i.r. nyc) on home intervention and pest management programs. UHP also is one of the early adopters of nitric oxide testing in patient evaluations, which helps to diagnose asthma, measure response to steroid therapy and level of inflammation control, and monitor adherence to treatment. The program distributes nebulizers onsite and ensures that families have the skills to use them correctly. For patients with severe and uncontrollable asthma, both an allergist and a pulmonologist are on site. UHP's Asthma Relief Street Program has resulted in improved asthma outcomes and has been sustainable and cost-effective for more than 15 years.
---
2015 Award Winners
Health Care Provider Winner
LeBonheur Children's Hospital
The Le Bonheur Children's Hospital's CHAMP Program (Changing High-Risk Asthma in Memphis through Partnership) is a collaborative that serves children ages 2–18 in Memphis, Shelby County, Tennessee, who are identified as having high-risk asthma. Of CHAMP's patients, 95 percent are African American children who suffer from poorly controlled asthma that results in preventable hospital and emergency department (ED) encounters, missed school days, and diminished quality of life.
Asthma affects up to 13.5 percent of children in Memphis, and it is the cause of 40 percent of Le Bonheur Children's Hospital admissions. According to the 2010 Tennessee Discharge Data Set, almost 4,000 children were seen in emergency rooms in Shelby County for asthma-related problems. More than 600 of these children had multiple ED visits or hospitalizations, and nearly 200 required intensive care unit admissions. Pediatric asthma hospitalizations cost the Tennessee Medicaid system (TennCare) $2.1 million in avoidable hospitalizations, and an additional $2.6 million for ED visits.
Community in Action Winner
Green and Healthy Homes Initiative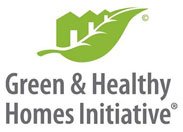 GHHI provides an innovative approach to addressing substandard housing by braiding together categorically separate but mission-related funding and programs, and by leveraging federal, state, local and philanthropic resources to create healthy, lead-safe and energy efficient homes across America. Launched in partnership with the U.S. Department of Housing and Urban Development, the US Centers for Disease Control and Prevention, and the White House Office of Community Initiatives in 2009, GHHI is effectively transforming the housing intervention system at the local level.
The Green & Healthy Homes Initiative (GHHI) serves low-income families living in Baltimore City, Maryland, who face a higher than average rate of asthma prevalence, hospitalizations, emergency visits and deaths compared with other Maryland regions and the nation as a whole. Working through a coalition of 35 federal, state, local, nonprofit, university and philanthropic partners, GHHI uses a transformative asthma management model that combines in-home family asthma education; a comprehensive health, safety and home energy audit; and root cause remediation. Since 2000, GHHI Baltimore has completed housing interventions in 1,118 homes of patients diagnosed with asthma in Baltimore City.
---
2014 Award Winners
Health Care Provider Winner
Tufts Medical Center

Tufts Medical Center (Tufts MC) is a not-for-profit academic medical center that provides health care to patients both locally in the City of Boston, Massachusetts, and regionally in surrounding communities. For the past eight years, Tufts MC's Department of Community Health Improvement Programs (CHIP) has operated the Asthma Prevention and Management Initiative (APMI) to serve a primarily immigrant, non- or limited-English speaking and densely populated Chinatown community. APMI is the only local asthma management program that focuses on and prioritizes Asian speaking families and features program components in the hospital, schools and community.
Tufts Medical Center established the APMI in 2006, in partnership with Chinatown school principals. Asthma prevalence had increased from 15 to 20 percent at the local elementary school that year (compared to a 10 percent prevalence in Boston as a whole) and Tufts MC's bilingual pediatric providers saw a spike in asthma-related urgent care visits. In response, the CHIP team set out to inform the community in places where people live, work, and gather - at day cares, elementary and secondary schools and community agencies - and educate patients and families during home visits to children with poorly controlled asthma.
Community in Action Winner
Multnomah County Health Department
Multnomah County Health Department partners with organizations at the national, state and local levels to deliver a multi-component healthy homes program across Portland and Multnomah County, Oregon.
The Healthy Homes Program developed as a result of a community assessment which was guided by the efforts of a community-based environmental health coalition. The coalition was comprised of a network of 45 community-based organizations, local agencies and public officials and was instrumental in developing and implementing a community-based environmental health assessment to identify community environmental health concerns.
Health Plan Winner
Peach State Health Plan
Peach State Health Plan in Atlanta, Georgia, is a statewide Medicaid managed care organization that delivers a customized asthma program for teenagers. The Plan is part of the Centene Corporation, an integrated health enterprise that delivers Medicaid services in 19 states. Peach State Health Plan has a targeted asthma improvement program focused on their teen members with asthma because almost 20 percent of teens in the Plan have an asthma diagnosis (13,159 members with asthma out of 66,138 members ages 13–19). Peach State's innovative program has successfully engaged teens with asthma—a notoriously hard group to engage—and has demonstrated success in improving teens' ability to understand their asthma, improve their asthma, and address the environmental and social factors that can make asthma worse.
---
2013 Award Winners
Health Care Provider Winners
Greenville Health System's Asthma Action Team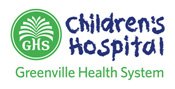 The Center for Pediatric Medicine (CPM) with the Greenville Health System Children's Hospital is the major clinical provider of outpatient care for children with limited health care access in Greenville, South Carolina. A diverse community, Greenville is South Carolina's most populous county and asthma/bronchitis is the leading cause of hospitalization for children under 18 in the area. Ninety percent of the population served at CPM receives Medicaid funding.

The Asthma Action Team (AAT) is a multidisciplinary, multilingual, family-centered program that was formed in 2008 to address increasing asthma prevalence, increasing pediatric emergency department (ED) visits and hospitalizations and ED recidivism for asthma, and growing asthma disparities in greater Greenville. The AAT is staffed by pediatricians, certified asthma educators, respiratory therapists, case managers, nurses, social workers, translators, an electronic medical record (EMR) technician, and community home visitors. Residents training in pediatrics, internal medicine, family practice and third and fourth year medical students also rotate through the AAT clinic where they learn an evidence-based approach to asthma care according to the National Asthma Education and Prevention Program (NAEPP) Guidelines for the Diagnosis and Management of Asthma.
Parkview Health System

Parkview Health System is a nonprofit health care provider that delivers care to more than 875,000 people in a five-county area in northeast Indiana. Parkview's community consists of urban, suburban and rural populations that have seen increasing asthma prevalence over the past 15 years. In response to data indicating that asthma is a frequent cause for emergency health care services, particularly among low-income communities served by Parkview, as well as input from community partners, the hospital developed a comprehensive Asthma Education and Management Program in 2004.

Parkview's Asthma Education and Management Program identifies children and adults with asthma and improves their ability to self-manage by providing support services, resources and age-appropriate education. The program is run by the hospital's Integrated Community Nursing Program and relies on Parkview's partnerships with local school districts and social service agencies to enroll patients and deliver program services. Parkview also partners with the Fort Wayne-Allen County Department of Health and Indiana State Department of Health (ISDH) to provide environmental home visits and to evaluate the Asthma Education and Management Program's impact. With its partners, Parkview also educates school staff, including school nurses, teachers, coaches and bus drivers on the signs and symptoms of asthma and instruction on how to address a severe asthma attack. Parkview also works with the county's Healthy Homes Program to provide environmental home visits and in-home asthma/allergy education.
Communities in Action Winner
North East Independent School District
The North East Independent School District (NEISD) is a large urban district that serves 67,000 students, including more than 8,000 with asthma. In 2006, NEISD hired a registered respiratory therapist/certified asthma educator (RRT/AE-C) to launch an asthma management program to improve students' asthma control and attendance in order to positively contribute to the district's academic performance.

NEISD's investment in the Asthma Awareness Education Program (AAEP) reflects its leadership's recognition that asthma control is fundamental to student achievement. The AAEP's evaluation data have demonstrated that comprehensive school-based asthma management programs can improve disease management, reduce emergency health care utilization, and increase school attendance, thus impacting academic performance and generating a return on investment. In Texas, as in a handful of other states, average daily attendance rates are at the foundation of the state's formula for distributing school revenue. An effective school-based asthma control program like NEISD's can quickly increase attendance and thereby pay for itself.
---
2012 Award Winners
Health Plan
L.A. Care Health Plan
L.A. Care Health Plan established the comprehensive disease management program LA Cares About Asthma® in 2003. L.A. Care selected asthma as a disease management focus because of the large number of members with asthma enrolled in L.A. Care and the success of programs like these in helping patients with chronic illness improve their health status over the course of the disease. LA Cares About Asthma ® is a collaborative program designed to improve member self-management through education, empowerment, monitoring and member input and communication.

On a monthly basis, LA Cares About Asthma® identifies health plan members with asthma and provides them with a variety of educational materials and tools to help them take control and manage their disease. To be inclusive to its community's needs, the program ensures that linguistically and culturally appropriate materials are available for all potential enrollees.
Health Care Provider
Mission Children's Hospital

Mission Children's Hospital serves the 21 most rural and isolated counties in North Carolina. This area's diverse minority population faces some of the greatest health disparities in the state, and further, the majority of Mission Children's Hospital patients are uninsured or underinsured. Pediatric asthma, unsurprisingly, is one of these disparate health concerns.

Through an innovative and bold approach designed to meet the unique needs of this population and to impact minority children suffering from asthma in a significant way, Mission Hospital developed the Regional Asthma Disease Management Program (RADMP).
Community in Action
Connecticut Children's Medical Center
Easy Breathing — originally housed within the Connecticut Children's Medical Center — focuses on five elements of care: diagnosing asthma, determining asthma severity, prescribing therapy appropriate for the asthma severity, developing a written Asthma Treatment Plan that is understood by the family, and assessing asthma control.

The program then utilizes a database to track its outcomes, including environmental exposures, interventions and feedback for clinicians. The database is also used for research and reporting purposes, and it provides clinicians with information regarding the demographics of their patient population, environmental exposures and asthma severities for all children enrolled in the program.

Today more than 106,000 children across the state have been enrolled in the Easy Breathing© program — more than 28,000 of which have asthma. This success is due in large part to extensive community partnerships between clinicians, parents, hospitals, clinics, schools, foundations, lung associations, housing authorities and pharmaceutical industry representatives that have been a cornerstone of the program from its inception.
Michigan Department of Community Health
In the mid-90s, the Michigan Department of Community Health (MDCH) recognized asthma as a growing health problem, especially among low-income children and populations with economic, race and access disparities. As MDCH geared up to increase asthma awareness in these disproportionately affected communities, it quickly determined that a coordinated effort would ultimately have the greatest impact on health outcomes.

Therefore, in 2000, MDCH brought together more than 125 asthma experts to develop the first statewide plan to address asthma in communities bearing the highest burden. This successful collaboration lead to the creation of the Asthma Prevention and Control Program (APCP).

The APCP, which provides expertise and long-term guidance for asthma quality improvement activities, has aided in the development and impact of many successful community-based asthma management programs across the state, such as Managing Asthma Through Case-management in Homes (MATCH). This program utilizes a combination of home, school and work visits; asthma action plans; and Medicaid reimbursement to provide long-term interventions and care for individuals with asthma. MATCH participants reported significantly fewer emergency room visits and hospitalizations, and had significantly shorter lengths of stay, if hospitalized due to asthma.
---
2011 Award Winners
Centene Corporation, Nurtur, Managed Health Services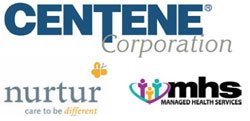 As an experienced, comprehensive service provider, Managed Health Services, a Centene Corporation Medicaid health plan, understands the need to customize asthma solutions for diverse populations. As a result, in 2007 Managed Health Services and sister company, Nurtur, Centene life, a health and wellness company, established a comprehensive asthma program designed to address the needs of several specific target audiences; these include persons with asthma in addition to other complex chronic conditions, as well as pregnant women and children with asthma.

Medical records, pharmacy records and claims data are scanned by predictive modeling software to identify patients that meet these criteria, who are then referred to the Asthma Team. A case manager follows up with each patient to assess their level of need and recommends an appropriate asthma intervention. Educational materials for children and adults, trigger identification training, goal-setting exercises, home visits and barrier assessments are just some of the many tools used as a part of this holistic asthma care process. The patient's treatment plan is also updated by the Asthma Team and sent to the physician for review.
South Bronx Asthma Partnership

In New York's South Bronx community, one in five school-aged children has asthma — one of the highest rates in New York City. In response to this staggering statistic, Bronx-Lebanon Hospital Center's Department of Pediatrics created the Childhood Asthma Management Program in 2000. Through clinical pediatric asthma services, community-based activities of the New York State Department of Health-funded asthma coalition, and hospital-community collaborative programming, the program promotes asthma-friendly environments and ensures the delivery of integrated health care services for children with asthma.

Early on, program staff members recognized that to improve asthma outcomes, they must not only improve provider knowledge and communication, but also strengthen the existing health system in which providers practice. As a result, the program conducts provider training sessions that translate asthma management recommendations into quality clinical practice to ensure that patients receive comprehensive asthma services across the care continuum. Furthermore, the program engages Medicaid to provide reimbursement incentives for provider participation in asthma education.

As the lead organization of the South Bronx Asthma Partnership, Bronx-Lebanon Hospital Center also partners with a variety of environmental agencies and community organizations to create tailored environmental interventions that address both indoor and outdoor asthma triggers. Program partners provide building walk-throughs, designate asthma-friendly zones at schools, and provide pest management assistance and air-sampling. In addition, the program distributes culturally appropriate and literacy-sensitive educational materials throughout the hospital and the community to promote patient self-management and encourage healthy behaviors in homes.
New York State Department of Health, Center for Environmental Health, Healthy Neighborhoods Program
In the early 1980s, the New York State Department of Health, Center for Environmental Health recognized that housing hazards were often complex and were best addressed by a neighborhood-level approach. As a result, the Center developed the Healthy Neighborhoods Program in 1985 — a statewide program aimed at improving housing conditions in high-risk communities through a holistic, healthy homes approach.

This program relies on an extensive network of grant-funded, local health department partners and emphasizes home environmental management as an enhancement to case management and clinical care. Local health departments initially identify target areas in the community for intervention and develop work plans to meet the specific needs of that area. These health departments are also encouraged to leverage local resources and infrastructure to ensure that the services delivered are meaningful and effective.
---
2010 Award Winners
Community Asthma Initiative, Children's Hospital Boston

Children's Hospital Boston developed the Community Asthma Initiative (CAI) in 2005 in response to alarmingly high rates of asthma among children living in Boston's urban neighborhoods, especially underserved children and families. CAI is a patient-centered program that provides bilingual (Spanish) in-home family asthma education, environmental assessments and remediation; Integrated Pest Management; and coordination with primary care providers, in conjunction with community education, outreach and advocacy. Care is provided and coordinated through a culturally appropriate case management model that identifies barriers to good asthma control and includes home visits conducted by nurses and/or community health workers, depending on the family's needs.
Neighborhood Health Plan of Massachusetts
Founded in the late 1980s, Neighborhood Health Plan (NHP) was one of the nation's first health plans to comprehensively address the health care needs of underserved populations. As part of its commitment to improving the lives of its 200,000 members and in response to alarming rates of asthma among the Plan's target population, NHP introduced its innovative Asthma Disease Management Program (ADMP) in 2000. NHP provides an Asthma Home Visitation Program (AHVP) to all members living with asthma in need of in-depth asthma education and/or home environmental assessment. NHP implemented an Enhanced Asthma Home Visit program in 2005 based on the positive outcomes of a one year Inner City Asthma Study (ICAS) of non-clinician home-based environmental intervention to reduce exposure to environmental triggers and allergens.
Sinai Urban Health Institute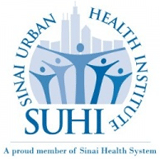 Since 2000, the Sinai Urban Health Institute (SUHI) and Sinai Children's Hospital (SCH) have partnered to reduce the burden of asthma on vulnerable Chicago communities. As many as one in four children living in the communities served by the Sinai Health System suffer from asthma, as revealed by the Sinai Improving Community Health Survey. Recognizing the disproportionate asthma burden faced by these communities, a series of four comprehensive asthma interventions have been conducted over the past 10 years. Each of these initiatives has focused on decreasing asthma-related morbidity and improving participants' quality of life by utilizing Community Health Workers (CHW)— members of the community trained to deliver case-specific asthma education through home visits. With funding from the U.S. Centers for Disease Control and Prevention, SUHI and SCH initiated a comprehensive, multifaceted program in September 2008, called Healthy Home, Healthy Child: The Westside Children's Asthma Partnership (HHHC).
WIN for Asthma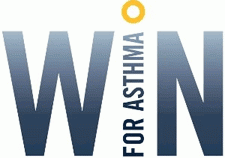 In 2005, a local hospital and community partners applied the principles of community- based participatory research to develop the Washington Heights Inwood Network (WIN) for Asthma. This comprehensive program is designed to facilitate effective and sustainable asthma management in Northern Manhattan, a community with childhood asthma rates that are four times the national average. WIN is a multi-level, community-driven program that enhances case identification and follow-up for children.
Woodhull Medical and Mental Health Center

Twelve years ago, the Woodhull North Brooklyn Health Network implemented its comprehensive, evidence-based asthma management program to ensure best practices for asthma care were used to treat all asthma patients. By educating and training health care providers, community organizations and schools, Woodhull has taken a multi-faceted approach to improving asthma care in one of the nation's highest-risk communities for asthma. At the center of this approach is the Network's leadership in heading the North Brooklyn Asthma Action Alliance, a coalition that partners with national organizations, community groups and health care facilities to deliver a high standard of asthma care to the community. Supporting this work, the program trains doctors, nurses and hospital residents with its PACE program, which aligns with the National Institutes of Health Guidelines for Asthma Care, and utilizes a modified Electronic Health Record to ensure that all of Woodhull's providers deliver guidelines-based care.