Brownfields Broadcast Archive
The 2018 BUILD Act & EPA Brownfields Program Webinar
Wednesday, June 6, 2018 at 3:00pm - 4:30pm (EST)
The Brownfields Utilization, Investment and Local Development (BUILD) Act was enacted on March 23, 2018 as part of the Consolidated Appropriations Act, 2018. The BUILD Act reauthorized EPA's Brownfields Program, and made amendments to the 2002 Small Business Liability Relief and Brownfields Revitalization Act.  Authorized changes affect brownfields grants, ownership and liability provisions, and State & Tribal Response Programs. EPA is developing policy guidance to implement the BUILD Act.
On June 6th EPA is presenting a webinar that will feature members of EPA's Brownfields and Land Revitalization Program who will provide an overview of how the BUILD Act changes some aspects of EPA's brownfields grants, ownership and liability requirements, and State & Tribal Response Programs. The webinar will focus on EPA's implementation plans and impacts on 2019 grant processes.
---
May 8th, 2018 - Putting the Financing Pieces Together - Technical Assistance for Tricky Brownfields Projects
In this feature of the Brownfields Broadcast, CDFA discusses the financing resources available to brownfield site communities. 
Did you know that Brownfields Communities have free access to development finance experts?
Once a brownfield site is targeted by a community for redevelopment, the community is often left wondering "what next?" In order to answer this question, EPA awarded a five-year grant to the Council of Development Finance Agencies (CDFA) to provide resources and expertise related to financing brownfields projects.  The CDFA Brownfields Technical Assistance Program provides a wide-range of support for communities in every stage of brownfields redevelopment – and they do not need a brownfields grant to receive this technical assistance!  CDFA provides a financing toolkit featuring financing resources and best practices in brownfield redevelopment and hosts a webinar series devoted to case studies, financing expertise and trending redevelopment topics.
In addition to these tools, communities also have the opportunity to participate in Project Marketplaces. These are "flash-mentoring" sessions hosted quarterly with redevelopment and brownfields experts where communities have the opportunity to detail important information on a site and engage in open discussion with advisors – at no cost! Most exciting, for a select number of communities who are at the appropriate stage, CDFA offers Project Response Team visits where a community receives on-site technical assistance from a team of finance and technical experts and CDFA staff. These visits will offer specific, actionable advice that can transform brownfields into economic assets.  
Past visits have inspired communities such as Texarkana, TX, Fairmont, WV and Pueblo, CO, among others, to pursue their brownfield redevelopment dreams. See details of their visits and actionable advice here: www.cdfabrownfields.org/
Please join CDFA for a webinar on Thursday, May 10th @ 1pm ET to Learn More About CDFA's Free Technical Assistance for Brownfields in 2018.  Register here: CDFA Webinar Registration Link
---
Brownfields Program Helps Dubuque, IA Leverage Investment, Reinvigorate Community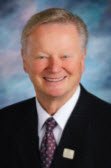 Mayor Roy BuolAs demonstrated time and again, EPA's brownfields dollars are able to leverage significant public and private sector dollars in the service of contaminated site cleanup, public health improvements, and community revitalization. No city better illustrates this truth than Dubuque, Iowa.
Located along the Mississippi River, Dubuque had turned its back on its waterfront. In the 1990s, the 120-acre Port of Dubuque was plagued by environmental issues, undervalued property, a hodge-podge of heavy industrial uses, and many vacant brownfields. Dubuque's "North Port" revitalization was launched with EPA Assessment and Cleanup grants awarded in 2002 and 2003. These brownfield resources were key to unlocking the North Port's revitalization potential and instrumental to helping the city pivot from a declining former industrial town into a Midwest tourist destination. Dubuque has since leveraged more than $400 million in public and private investment.
EPA's early brownfields investment has helped to make possible the development of:
the Grand River Conference and Education Center,
the American Trust River's Edge Plaza,
the Mississippi Riverwalk,
the National Mississippi River Museum and Aquarium,
the Alliant Energy Amphitheater,
the Grand Harbor Resort and Waterpark, and
the Diamond Jo Casino.
This development has produced more than 700 jobs and created new recreational and entertainment attractions for community members and visitors, reinvigorating a depressed economy and community.
You can click on the images below to view larger versions of each image.
---
Roy D. Buol is the longest-serving mayor in Dubuque's history. He was first elected to a four-year term as mayor in November 2005 and was re-elected in 2009, 2013, and again in 2017. Before being elected mayor, he served for 10 years as the Second Ward Representative to the Dubuque City Council.
Mayor Buol is a Dubuque native and a 30-year retired employee of John Deere Dubuque Works. Since 2002, he has been Director of the Landscaping and Grounds Department at the University of Dubuque. Mayor Buol holds a Bachelor of Business Administration degree with a double major in business and marketing from the University of Dubuque, where he also completed graduate coursework toward a Master of Arts in Communication.