EPA's Innovation Fellowship Program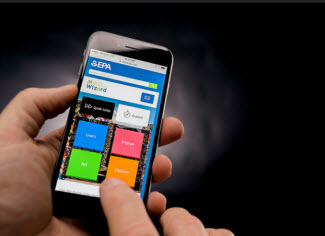 Join EPA in providing superior information technology solutions and cutting edge digital services that help protect human health and the environment. 
EPA seeks information technology and digital services expertise to solve current Agency information technology challenges on a two-year temporary appointment (with possible extensions of up to four years.)  Positions focus on the modernization of EPA systems, applications and data, through agile development, user-centered design, modular practices and open innovation. Duty locations are based on the position(s) available and the overall requirements of the program.
Fellowship candidates are required to have hands-on skills and the leadership ability to work with a diverse group of EPA stakeholders. Experience developing the following skills is desirable:
Digital services
Software development
DevOps and site reliability engineering
Engineering management
Product management
Product design
User experience and user interaction design
Content design
Contracting and technology acquisition expertise
Current Opportunities
EPA is looking for two Innovation Fellows to provide leadership and project management support for EPA's information security programs.  Note that this announcement closes January 8, 2019, and that applicants must be United States citizens. 
EPA is looking for one Innovation Fellow to provide leadership and expert software engineering support to assist in the evaluation of chemicals for potential endocrine activity. Note that this announcement closes December 7, 2018, and that applicants must be United States citizens.  
Learn more about, and apply for, the Fall 2018 openings in EPA's Innovation Fellowship Program.  
For more general information about the program, email Innovation Fellows (InnovationFellows@epa.gov). Do not submit applications to this email address.