Supporting Healthy Salmon and Steelhead Migration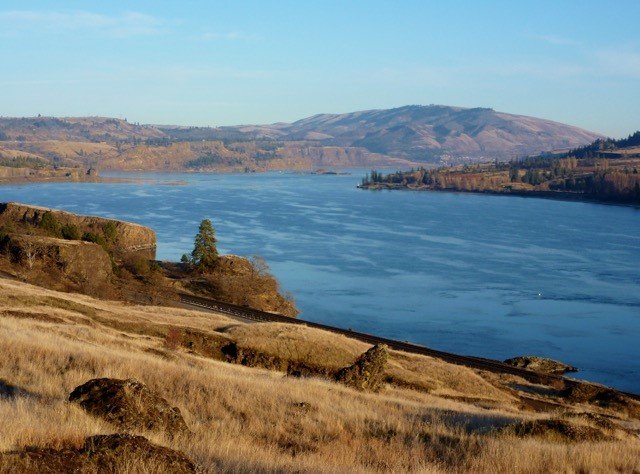 About Cold Water Refuges
Cold water refuges are areas that are colder than the main river temperature. Salmon use cold water refuges to successfully migrate up the Columbia River to their spawning grounds. Protecting and restoring these cold water refuges is important for the survival of migrating salmon and the recovery of future salmon populations.
The project is connected to climate change. As rivers warm under climate change, cold water refuges will become even more essential to the survival of cold water fisheries, such as salmon and steelhead.
Project Goals
Identify the cold water refuges currently available for use by migrating salmon.
Assess the sufficiency of the refuges for current and future populations.
Identify strategies to restore, enhance, and protect high quality refuges for the future.
Partners
The EPA is leading the project and working with Oregon, Washington, NOAA Fisheries, tribes, and other partners.
Contacts
John Palmer (palmer.john@epa.gov), Project Lead, 206-553-6521.
Debra Sherbina (sherbina.debra@epa.gov), Community Involvement Coordinator, 206-553-0247.
Related Information
---
You may need a PDF reader to view some of the files on this page. See EPA's About PDF page to learn more.