2017 Major Criminal Cases
The criminal enforcement program investigates and assists in the prosecution of knowing or negligent environmental violations. This year's cases resulted in a total of 153 years of incarceration for individual defendants, plus fines of $2,829,202,563  for individual and corporate defendants, with an additional $3,092,631  in court ordered environmental projects and $147,520,585  in restitution. The write-ups below summarize information contained in public press releases.
Clean Water Act
Wood Group PSN Inc.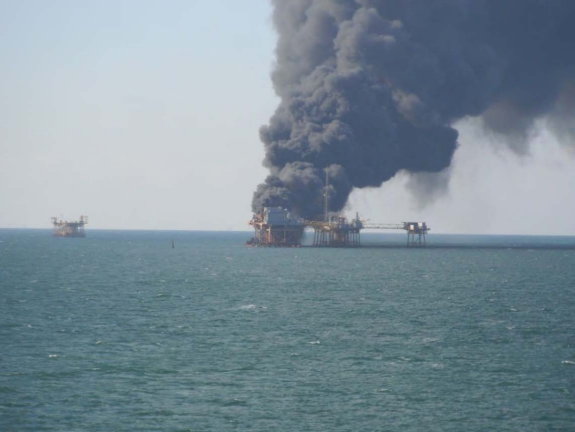 On February 23, 2017, Wood Group PSN Inc. (Wood Group),  was ordered to pay $9.5 million in two separate cases involving conduct in the Gulf of Mexico. Specifically, Wood Group was ordered to pay $7 million for falsely reporting, over several years, that personnel had performed safety inspections at offshore facilities in the Gulf of Mexico; After an explosion on an offshore facility in the Eastern District of Louisiana, Wood Group was ordered to pay $1.8 million for negligently discharging oil into the Gulf of Mexico. Wood Group was also ordered to pay $700,000 in community service.
On August 31, 2017, Black Elk Energy Offshore Operations LLC (BEE), headquartered in Houston, Texas, was sentenced on eight felony violations of the Outer Continental Shelf Lands Act (OCSLA) and one misdemeanor count of violating the Clean Water Act. Due to BEE's bankruptcy, however, a $4.2 million agreed monetary penalty will be a general unsecured claim against BEE's bankruptcy estate. 
From April 2011 to July, 2014, Wood Group employees failed to inspect and maintain facilities they had contracts with and falsified reports to the government. The company admitted to 87 violations on offshore platforms. Wood Group PSN's Clean Water Act conviction stems from an explosion on Black Elk Energy Offshore Operations, L.L.C.'s offshore oil production platform that resulted in the deaths of three construction workers. Other workers were seriously burned and injured. For more information, read the complete case summary.
International Petroleum Corporation of Delaware (IPC)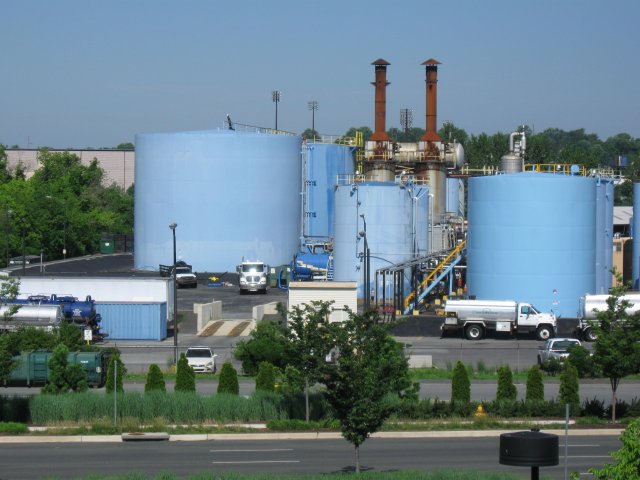 International Petroleum Corporation of Delaware (IPC) was sentenced on February 2, 2017, to a $1,300,000 fine and $2,200,000 restitution to the City of Wilmington for environmental crimes, including a conspiracy to violate the Clean Water Act.
From 1992 through 2012, IPC operated a facility in Wilmington which processed used oil and hydrocarbon-containing waste water and then sold the reprocessed petroleum to various companies for reuse. IPC admitted that it tampered with monthly test samples required by CWA to determine if it was complying with its permit limitations before discharge into a city-owned sewer.
IPC also admitted that in June and July 2012, it transported hazardous waste for disposal in South Carolina without the required manifest in violation of the Resource Recovery and Conservation Act. This waste contained concentrations of benzene, barium, chromium, cadmium, lead, tetrachloroethene (also known as PCE), and trichloroethene (also known as TCE).  For more information, read the complete case summary.
Duke Energy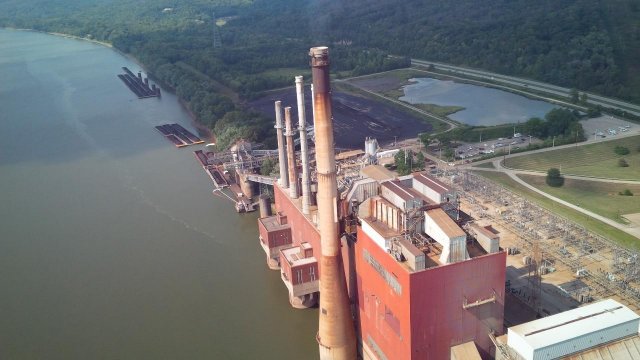 On August 18, 2014, Duke Energy caused a spill in the Ohio River of about 9,000 gallons of diesel fuel from its generating station in New Richmond, Ohio.  The oil sheen on the river extended for about 15 miles, forcing the closure of the Northern Kentucky, Greater Cincinnati and Louisville water supply intakes. On November 22, 2016, representatives of Duke Energy Beckjord, LLC, pleaded guilty to negligent discharge of oil, in violation of the Clean Water Act.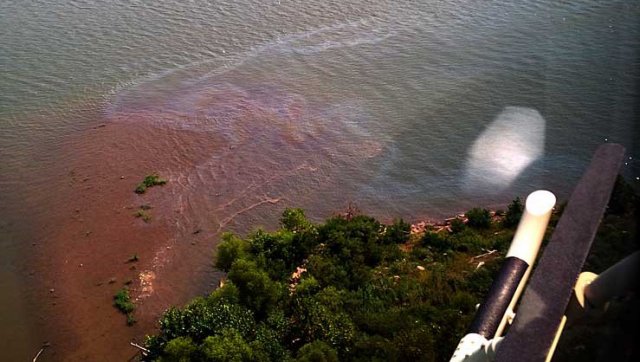 The Ohio River is a source of drinking water for residents of both Kentucky and Ohio.  Duke Energy reimbursed more than $1.2 million to 35 government and private sector agencies for emergency response and clean-up costs related to the spill.  Duke also has deconstructed the bulk fuel oil storage tanks involved in the spill and no longer stores bulk fuel oil at this facility. For more information, read the complete case summary.
Clean Air Act
KMTEX, KTX, Crosby and Ramsey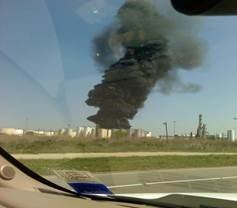 Several corporations connected with a fatal explosion in Port Arthur, Texas, pleaded guilty on October 12, 2017, and agreed to pay a total of $3.5 million dollars for criminal violations of the Clean Air Act.
KTX Limited and KTX Properties Inc., (KTX) was charged with negligently releasing hazardous air pollutants after a tank explosion at their chemical and petroleum processing facility in Port Arthur, Texas, on March 31, 2011. The explosion killed one worker at the plant and severely injured two others. 
KTX authorized two contract workers to perform welding or "hot work" on piping connected to a tank at their Port Arthur facility. Prior to beginning the welding, the defendants falsified the "hot work" permit issued to the workers and failed to properly drain, isolate and decontaminate the tank and connecting equipment as required by Occupational Safety and Health Act (OSHA) regulations. As a result, the welding work ignited vapors causing the tank to explode and release hazardous air pollutants to the environment. Because the defendants had failed to properly inspect and maintain the tank pursuant to generally accepted industry standards, the exploding tank collapsed, spilling burning product which severely injured two workers. A third worker was killed when the rails and ladder from the collapsing tank fell on his head.
The resulting investigation of KTX revealed multi-year LDAR (leak detection and repair) monitoring violations at their facility in Crosby, Texas. The operators of that facility, Crosby LP and Ramsey Properties LP, were charged with failing to monitor leaks of ground-level ozone (smog) producing air pollutants at their chemical processing facility in Crosby, Texas, from 2008 until 2012. The defendants also admitted that they falsified Title V permit records and reports to EPA and the Texas Commission of Environmental Quality. For more information, read the complete case summary.
AIREKO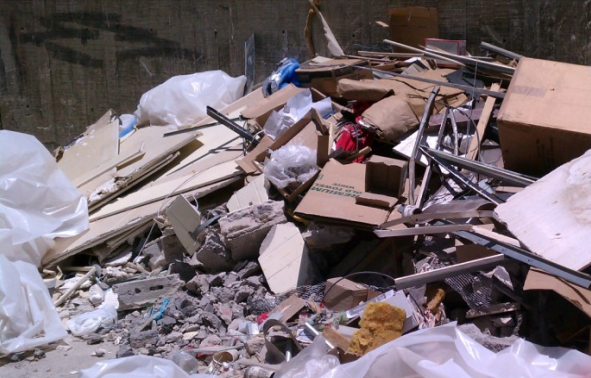 A construction company was sentenced on August 16, 2017, to a fine of $1.5 million dollars and three years of probation for violating the federal Clean Air Act.  As part of its plea agreement, AIREKO Construction Company was also ordered to pay $172,020 to cover a baseline medical examination and follow up medical examination for victims exposed to asbestos fibers in the aftermath of illegal removal of asbestos containing materials from a San Juan high-rise office building.
On a weekend in May 2012, an AIREKO sub-contractor performed the demolition work without following any of the Asbestos Work Practice Standards required by federal regulations.  A significant portion of the asbestos containing material was then placed in the trash area behind the building.  Although the material was discovered by AIREKO employees on Monday, the next business day, AIREKO failed to report it immediately, as required by law.  An EPA investigation showed asbestos throughout the building.  Between the illegal removal and the order to close the building, about 450 persons were exposed to asbestos fibers.  Clean-up of the Minillas North Tower took about one year.  For more information, read the complete case summary.
Berkshire Power Company
Berkshire Power Company (BPC) and Power Plant Management Services, Inc. (PPMS) were sentenced on March 23, 2017, for tampering with air pollution emissions equipment.  PPMS was also sentenced for submitting false information relating to the Berkshire Power Plant in Agawam, Mass.  BPC was ordered to pay $2.75 million in criminal fines for violations of the Clean Air Act and to make a $750,000 community service payment.  PPMS was sentenced to $500,000 in criminal fines and $250,000 in community service.  Both firms will also pay more than $3 million in civil penalties.
Between January 2009 and March 2011, BPC engaged PPMS to manage the Berkshire Power Plant.  During this time, the two firms tampered with air pollution monitoring equipment and reported false emissions data to authorities.  These actions were taken to avoid lost revenues that would have resulted from either reducing power production or by taking the plant out of service for needed equipment repairs.
The former operations and maintenance manager of the Berkshire plant pleaded guilty to three counts of violating the Clean Air Act and conspiracy.  Fred Baker was ordered to pay a fine of $5,000 and sentenced to 30 months of probation.  Scott Paterson, the plant's former instrument and control technician was sentenced to one year of probation for his role in the case.  For more information, read the complete case summary.
Volkswagen AG
On April 21, 2017, Volkswagen AG was sentenced to three felony counts of: (1) conspiracy to defraud the United States, engage in wire fraud, and violate the Clean Air Act; (2) obstruction of justice; and (3) importation of merchandise by means of false statements.  VW will pay a $2.8 billion penalty, the largest criminal fine levied in the United States on a carmaker, stemming from the company's decade-long scheme to sell diesel vehicles containing software designed to cheat on U.S. emissions tests.  On August 25, 2017, Volkswagen engineer James Robert Liang was sentenced to 40 months in federal prison for his role in the scheme.  VW also agreed to pay an additional $1.5 billion to settle EPA's claim for civil penalties in connection with the importation and sale of these cars, as well as customs fraud claims.   For more information, read the complete case summary.
Resource Conservation and Recovery Act (RCRA)
Richard Delp (Cedar Valley Electroplating)
On January 18, 2017, a Cedar Falls, Iowa man was sentenced to two years in federal prison for knowingly storing hazardous waste without a permit.  Richard Delp's company, Cedar Valley Electroplating (CVE), was a large quantity hazardous waste generator, producing more than 1,000 kilograms of hazardous waste per month.  Neither Delp nor CVE had a permit to treat, store or dispose of hazardous waste under federal law.  Delp closed CVE in 2011, leaving behind hundreds of gallons of corrosive and toxic chemicals and wastes inside and outside the building.  Delp was ordered to make nearly $800,000 in restitution to EPA's Superfund to pay for clean-up costs.  For more information, read the complete case summary.
Federal Insecticide Fungicide and Rodenticide Act (FIFRA)
Alden Leeds, Inc.
A New Jersey swimming pool and spa chemicals company and its president were sentenced on March 2, 2017, for convictions related to customs and import violations.  Mark Epstein will serve eight months in prison and four months of home confinement and pay $500,000 in restitution and forfeiture for his role in an elaborate rebate scheme which involved false statements, inflated payments and rebates.  Alden Leeds, Inc., was ordered to pay $2.25 million restitution and placed on three years' probation.  
Epstein and Alden Leeds, Inc. had an agreement with a middleman to establish two prices for imported swimming pool sanitizing agents from China – an "actual price" that the company was paying and a higher "invoice price" that would be used for documentation at U.S. Customs.  On August 21, 2015, the middleman in the scheme, Caiwei Sheng, was sentenced to a prison term of 12 months and ordered to pay restitution of $100,000.  For more information, read the complete case summary.
Title 18
Fred Witmer (Triton Energy), Gary Jury (Gen2 Renewable Diesel), Thomas Davanzo and Robert Fedyna
The co-owners of an Indiana biofuel producer were handed lengthy prison sentences on July 18, 2017, after pleading guilty to conspiracy, fraud, and false statements.  Fred Witmer of Triton Energy LLC and Gary Jury of Gen2 Renewable Diesel LLC generated more than $60 million in fraudulent tax credits and U.S. EPA renewable fuel credits, known as RINs.  Witmer and Jury were sentenced to 57 months and 30 months in prison, respectively.
On November 8, 2016, Thomas Davanzo and Robert Fedyna of Florida were sentenced to 121 months and 135 months in prison, respectively, for their roles in another fraudulent RINs scheme.  Both were also ordered to forfeit ill-gotten gains of over $46 million.  Davanzo and Fedyna operated several shell companies that used a series of false transactions to buy renewable fuel on which credits already had been claimed and then sell it back to their co-conspirators.  This cycle was repeated multiple times.  The co-conspirators generated at least 60 million RINs that were based on fuel that was either never produced or was merely re-processed.  They received at least $42 million from the sale of these fraudulent RINs and about $4.3 million in false tax credits.  For more information, read the complete case summary.
Lizandro Orellana (Modern Construction Group), Chris Peterson (Top Notch Construction), and James Todt (Cleveland Housing Network)
On October 13, 2016, Modern Construction Group, LLC owner Lizandro Orellana was sentenced to 18 months' incarceration and fined $1,000 for his role in taking cash bribes and kickbacks, in addition to the illegal abatement of lead-based paint.  Top Notch Construction owner Chris Peterson of Macedonia, Ohio, was sentenced to a year in prison and a $3,000 fine.  James Todt, a manager for the non-profit community development organization Cleveland Housing Network (CHN), a recipient of HUD funding, was sentenced October 12, 2016, to 30 months' incarceration, a $5,000 fine and additional restitution for conspiracy to commit bribery and theft concerning programs receiving federal funds. 
Between 2009 and 2014, Todt corruptly solicited and accepted things of value from Orellana and Peterson in exchange for approving and steering to them CHN contracts for the rehabilitation of abandoned homes in Cleveland.  Todt also submitted false invoices to CHN that were deposited into his personal bank account.  Under Orellana's direction, unlicensed Modern employees gutted houses without following proper lead-based paint abatement procedures.  For more information, read the complete case summary.