Environmental Justice in Enforcement and Compliance Assurance
Executive Order 13985 directed all federal agencies to advance racial equity and support for underserved communities. Executive Order 14008 and EPA Administrator Michael Regan's message to all EPA offices (entitled, "Our Commitment to Environmental Justice") specifically called on EPA to strengthen enforcement to help advance the protection of overburdened communities disproportionately impacted by pollution.
EPA's Office of Enforcement and Compliance Assurance (OECA) responded to that charge by issuing four memoranda directing enforcement staff to strengthen environmental justice considerations in the civil regulatory, criminal, and cleanup enforcement programs, and to use all available tools to do so:
Our work to protect communities with EJ concerns is a shared goal and responsibility of EPA and our partner agencies. EPA conducts joint planning with states and other co-regulators and, whenever possible, endeavors to perform enforcement and compliance work in partnership with them.
Recent Enforcement and Compliance Assurance Activities Benefiting Overburdened and Vulnerable Communities
Increased Inspections in Communities with EJ Concerns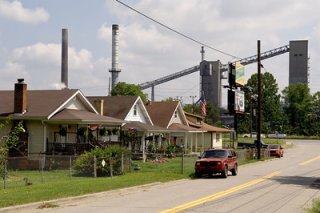 As stated in the Agency's Strategic Plan for 2022-2026, EPA has set a goal to increase the percentage of inspections in areas of EJ concern. OECA will work to increase inspections in areas of EJ concern from the current level of about 30%, to 45% in fiscal year (FY) 2022, 50% in FYs 2023 and 2024, and 55% in FYs 2025 and 2026. OECA expects that more inspections in overburdened communities will help us to address the most serious threats to communities. 

EPA's enforcement program has six National Compliance Initiatives (or NCIs) which focus on the most significant, widespread environmental problems.  OECA is building environmental justice considerations into all of our NCIs to improve identification and resolution of persistent environmental violations that impact communities.
Early Relief Secured by EPA Regions and HQ for Impacted Communities 
Where we found unsafe drinking water, we took early action to protect communities – for example:
Where we found serious air pollution issues, we took early action to protect communities – for example:

EPA used its Clean Air Act (CAA) emergency authority to address risk to communities when it issued two CAA emergency orders in 2021. Previously, EPA had only issued six CAA emergency orders in the history of the Agency spanning over 50 years.

EPA issued a CAA emergency order to the Limetree Bay refinery to pause all operations at its St. Croix, U.S. Virgin Islands facility due to multiple improperly conducted operations that presented an imminent risk to public health, including fire and the emission of hydrogen sulfide, sulfur dioxide, and uncombusted hydrocarbons over houses, gardens, and water cisterns more than two miles away. The facility was ordered to install additional monitoring devices to detect harmful emissions while other actions were being considered. 

Where we found significant hazardous waste issues, we took early action to protect communities – for example:
Other Strong Community-Based Actions
Where we found significant air pollution issues, we took action and deployed innovative tools to protect communities – for example:

EPA reached a settlement with Chevron Phillips Chemical Company LP to address violations of the Clean Air Act at three petrochemical manufacturing facilities located in Cedar Bayou, Port Arthur, and Sweeney, Texas. Chevron will install and operate air pollution controls and perform compliance measures, including fenceline and flare monitoring, estimated to cost $118 million. Monitoring results will be publicly posted, providing neighboring communities with information about their local air quality, and corrective actions are required if emissions exceed certain thresholds.  

Where we found significant pesticide misuse, we took action to protect communities – for example:

EPA issued three Federal Insecticide, Fungicide, and Rodenticide Act (FIFRA) Notice of Warning letters to GEO Group, Inc, an Immigration and Customs Enforcement (ICE) contractor, for using registered disinfectant products in a manner inconsistent with the label at ICE Processing Centers in California, Washington, and Colorado. Detainees of at least one facility reported that this usage led to exposures through inhalation and dermal contact. 
Where we found significant contamination, we took action to protect communities – for example: 

EPA reached settlements with Montrose Chemical Corporation, Bayer Crop Science Inc., TFCF America Inc., and Stauffer Management Company LLC, requiring the companies to pay for and clean up contaminated groundwater at the Montrose Chemical Corp. Superfund and the Del Amo Superfund sites in Los Angeles County, California. The work, valued at $77.6 million, will improve community health and protect drinking water sources. The community's concerns informed the negotiation process resulting in tangible benefits for the community.

EPA reached a settlement regarding the Des Moines TCE Superfund site in Des Moines, Iowa, providing a clear path for its cleanup and future redevelopment. The former owner and operator of the property, Dico Inc., and its parent company, Titan Tire, will pay $11.5 million to settle past and future cleanup costs, civil penalties, and punitive damages, and will transfer 43 acres of the site to the city of Des Moines for future public and private development. The city is also committed to performing additional cleanup and other work to support reuse of the property which will provide numerous economic and social benefits to the community.

Where we found environmental crimes, we took action to protect the victims and the communities they live in – for example: 

EPA secured a plea in the Marmon Utility criminal case in Seymour, Connecticut that included a community service payment of $1.6 million to the Connecticut Department of Energy and Environment (DEEP) to fund aquatic ecosystem enhancement in the Naugatuck River basin, consistent with DEEP's Environmental Equity Policy.

EPA  investigated a case involving improper asbestos abatement and demolition resulting in the release of asbestos contaminated material in Kingston, New York. Two defendants were sentenced to eight months and ten months of incarceration respectively, as well as three years of supervised release, and three co-defendants were all sentenced to three years of probation. All five defendants were ordered to pay restitution to the EPA for its costs related to cleaning up the now-contaminated site.

Omaha Railcar Cleaning Company and its Owners Sentenced for Violating Environmental and Worker Safety Laws Resulting in Workers' 2015 Deaths. Two defendants and their company were sentenced for, among other things, violating RCRA and worker safety standards that resulted in two worker deaths. Defendants will each serve time in prison (one year and two and a half years, respectively) and five years of probation. Each will pay $100,000 in restitution to families of the deceased workers. The company was sentenced to five years of probation and fined $21,000.
Greater Community Engagement 
To strengthen our collaboration on inspections, enforcement, and community engagement, EPA regional offices have entered into agreements with state agencies to jointly advance environmental justice principles. EPA Region 9 and the California Environmental Protection Agency signed a five-year Memorandum of Understanding on Enforcement in Communities with Environmental Justice Concerns. Likewise, EPA Region 8 and the Colorado Department of Public Health and Environment entered into a Memorandum of Understanding on Advancing Environmental Justice through Enforcement and Compliance Assurance Efforts in Disproportionately Impacted Communities. 

To strengthen our collaboration on inspections, enforcement, and community engagement in California, U.S. Environmental Protection Agency Region 9 and California Environmental Protection Agency signed a five-year Memorandum of Understanding on Enforcement in Communities with Environmental Justice Concerns.

To increase communities' access to information, OECA's Office of Compliance has developed the Enforcement and Compliance History Online (ECHO) Notify system — part  of our ECHO database — where users can sign up to receive automated alerts about non-compliance in their local neighborhood.  This is the link to ECHO Notify and a short video tutorial to help you get started.  

To improve outreach and assistance to the victims of environmental crimes, OECA's criminal enforcement program piloted the use of the NextDoor app in Jefferson and Galveston Counties in Texas and will launch the pilot in ten other communities with environmental justice concerns across the country in order to identify and communicate with impacted individuals.  

To better engage and empower impacted communities at enforcement-lead Superfund sites, EPA and the Department of Justice issued a model Statement of Work for Remedial Action/Remedial Design consent decrees that includes:

Publication of schedules for work so that the community can help monitor timely compliance;
A review of Institutional Controls required in settlement agreements to ensure that protections are in place and effective; and 
A new requirement for a Community Impacts Mitigation Plan that is designed to reduce any adverse impacts to the community from the cleanup action, such as traffic, noise, or odor.
Capacity Building for Local Drinking Water and Wastewater Systems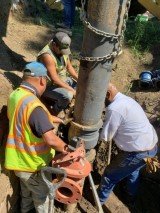 To help small or rural towns and federally recognized Indian tribes that own or operate drinking water or wastewater treatment facilities comply with applicable drinking water or wastewater protection requirements, OECA established a "Compliance Advisor" program to provide hands-on technical assistance. 

Since implementation in FY 2020, OECA has provided technical assistance to 207 small drinking systems and 68 wastewater systems that were in non-compliance.

Over 90% of the drinking water and wastewater facilities that EPA has provided with technical assistance under the Compliance Advisor program have been located in communities with EJ concerns.