National Enforcement and Compliance Initiative: Reducing Hazardous Air Emissions from Hazardous Waste Facilities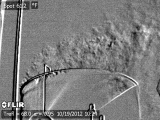 Problem
The Resource Conservation and Recovery Act (RCRA) requires effective control and monitoring of organic air emissions from hazardous waste treatment, storage, and disposal facilities and large quantity generators of hazardous waste. Widespread air emissions are associated with the improper management of hazardous waste. RCRA requires effective monitoring to identify and repair leaks from hazardous waste storage tanks, pipes, valves, and other equipment. Releases from hazardous waste facilities can include constituents known or suspected to cause cancer or birth defects. In addition, leaks from these facilities can contribute to non-attainment with Clean Air Act National Ambient Air Quality Standards for ozone. EPA inspections have revealed significant noncompliance and an ongoing need for additional training for both industry and regulators.
Goal
The EPA, in partnership with authorized states, is focusing on identifying and addressing violations of leak detection and repair requirements for related hazardous waste treatment equipment. This initiative, begun in FY 2017, ensures a nationally consistent approach of returning facilities to compliance to reduce health and environmental exposure and ensure a level playing field for regulated facilities.
Results
During FY 2022, the agency made significant progress on this NECI. The following results are illustrative of the agency's efforts to address toxic air emissions at hazardous waste facilities:
Return to On-Site Inspections

During FY 2022, EPA inspectors safely returned to the field and conducted on-site inspections at pre-pandemic levels. EPA inspectors completed a total of 150 on-site inspections in addition to 4 off-site investigations. These activities represent the highest number of inspections completed by EPA inspectors during a single year in the NECI's history.
 

Enforcement in Vulnerable Communities

In FY 2022, EPA concluded 20 NECI formal enforcement cases that returned 21 facilities to compliance. These NECI enforcement cases led to significant environmental benefits including over 6 million pounds of hazardous waste treated, minimized or properly disposed of.

Ninety-nine percent of these pollutant reductions were from facilities located in overburdened communities, providing a direct environmental benefit to nearby populations.

Fifty percent of these cases involved facilities that are located in overburdened communities that will benefit from the greater environmental controls that result from compliance with the regulatory requirements.

Important Case Examples

Through this NECI, EPA has addressed serious violations through enforcement actions at hazardous waste facilities. Examples of FY 2022 concluded enforcement actions that came as a result of compliance monitoring activities under this NECI include:
*The violations resolved in the Sherwin Williams Co. case were discovered during a virtual (off-site) compliance evaluation. The case resulted in over 1 million pounds of hazardous waste treated, minimized or properly disposed of, and a federal penalty and complying action costs of $195,000. To date, it is the most significant enforcement case for this NECI resulting from a virtual (off-site) compliance evaluation.
Continued Support to Build State Capacity

EPA provided advanced NECI training for inspectors and program personnel from multiple states during ASTWMO's Joint Hazardous Waste & Materials Management Training event in August 2022. The training event included 185 attendees, from 44 States, 3 Territories, the District of Columbia, EPA Headquarters and Regions.
Monitoring Activities and Addressing Actions for the RCRA Air NECI
Map of Monitoring Activities and Addressing Actions for the RCRA Air NECI