About the Great Lakes Coastal Wetland Monitoring Program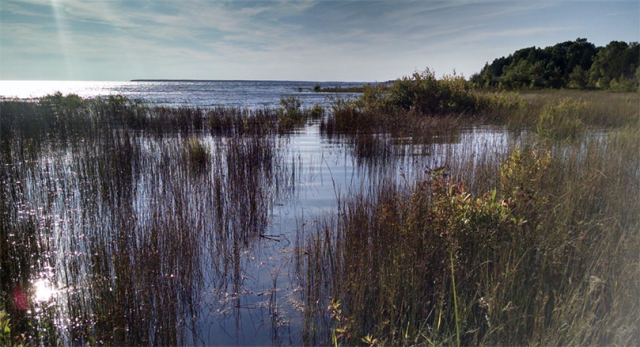 View Large Version of Pristine Coastal Wetland The Great Lakes Coastal Wetland Monitoring Program (CWMP) is a collaboration of federal agencies, states, and academic partners in both the United States and Canadian sides of the Great Lakes. This basin-wide, collaborative approach allows for major coastal wetlands throughout the entire Great Lakes to be sampled on a rotating basis over 5 years using a comprehensive, standardized procedure. Since the program began, over 1,000 wetland sites have been visited, resulting in 140,000 acres of wetland habitat monitored.
The CWMP samples coastal wetlands yearly for bird, amphibian, fish, macroinvertebrate, and vegetation communities, as well as water chemistry. These data help gauge the health of Great Lakes coastal wetlands across the basin, providing information on trends and habitat conditions.