Green Infrastructure Cost-Benefit Resources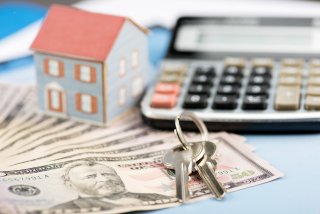 Green infrastructure can be a cost-effective approach to improve water quality and help communities stretch their infrastructure investments further by providing multiple environmental, economic and community benefits also known as the triple bottom line. On this page, learn more about how other communities have estimated the costs and benefits of their green infrastructure programs as well as the tools you can use to inform your own cost-benefit analysis.
On this page:
Cost Analysis
Decision makers commonly use cost comparison as a method to determine whether to install gray or green infrastructure. The two basic approaches to perform a cost comparison analysis address the following:
Only initial construction costs.
Life cycle costs, including planning, design, installation, operation and maintenance, and replacement. 
Analyzing cost alone ignores the difference in performance between green infrastructure and gray infrastructure.  As a result, they provide an incomplete basis for decision-making. The following publications provide a review of cost-comparison tools, case studies to demonstrate realized cost savings, and cost comparisons of conservational and conventional approaches to stormwater management practices. These resources serve as a good starting point to understand some basic differences between gray and green infrastructure.
Urban green infrastructure: A review on valuation toolkits from an urban planning perspective (Oijstaeijen, et. al. Journal of Environmental Management, August 2020)—This paper reviews the potential of 10 shortlisted and existing valuation tools to support investment decisions of urban green infrastructure. Making the economic case for green infrastructure remains a burden when comparing grey and green alternatives. Toolkits should be the result of co-development between the scientific community and local authorities to create toolkits that are tailored to the specific needs of the urban planning process.
Pembroke Woods: Lessons Learned in the Design and Construction of an LID Subdivision (PDF)—This case study of a 43-acre residential subdivision in Frederick County, Maryland, documents the cost savings achieved by adopting a green infrastructure approach. Cost savings were realized through the following actions:
Eliminating the need for stormwater management ponds.
Reducing the extent of clearing, grubbing, and paving.
Adding two additional lots.
Changing Cost Perceptions: An Analysis of Conservation Development (PDF)—This report prepared for the Illinois Conservation Foundation and Chicago Wilderness compares the stormwater management costs of conservation development with those of conventional development. It defines conservation development as an approach that "addresses stormwater on-site by distributing water across the landscape."
Low Impact Development at the Local Level: Developers' Experiences and City and County Support (PDF)—This report by ECONorthwest focuses on two aspects of LID adoption at the local level: the experiences that developers have had with LID, and actions that local jurisdictions can take to increase LID use.   
Forging the Link, Chapter 3: Economics and LID (PDF)—This report by the University of New Hampshire Stormwater Center documents case studies demonstrating how adopting a green infrastructure approach can lead to more cost-effective site designs and stormwater management systems.
Reducing Stormwater Costs through Low Impact Development (LID) Strategies and Practices—This EPA report summarizes 17 case studies of developments that include LID practices and compares project costs to typical costs for conventional development.   
The Economics of Low Impact Stormwater Management in Practice—Glencourt Place (PDF)—This paper compares the life cycle costs of a green infrastructure approach with those of a conventional approach to a retrofit of a residential subdivision.
Cost-Benefit Analysis
Cost-benefit analysis is more complicated than a simple cost comparison analysis, but it provides a more complete basis for comprehensive decision-making. It considers costs as well as environmental, social and public health outcomes of alternative management approaches. The result is more complete information on the quantitative and qualitative benefits associated with different stormwater control options.  
Review this sampling of cost-benefit analyses conducted by cities and research institutions to identify a methodology that could be applied to your community. Find a list of green infrastructure benefits resources you can visit our benefits page. 
Green Values Strategy Guide: Linking Green Infrastructure Benefits to Community Priorities 2020 (PDF)—This guide developed by the Center for Neighborhood Technology highlights the quantifiable ways that green infrastructure provides a benefit to communities including, improved public health, improved public health, safer transportation and increased economic development.  It is an update to their 2011 Value of Green Infrastructure Guide. 
The Climate Benefits, Co-benefits, and Trade-offs of Green Infrastructure: A systematic literature review (Choi et al., Journal of Environmental Management 2021) —This study presents a comprehensive overview of the links between climate benefits, co-benefits and types of green infrastructure categorized along a green-gray continuum for researchers/practitioners to find information related to their topic of interest. Using evidence from 141 papers, the authors provide analysis of trade-offs between green infrastructure benefits.
The Economic Benefits of Green Infrastructure: A Case Study of Lancaster, PA (2014)—This case study estimates the value of several of the cost benefits of Lancaster's Green Infrastructure Plan. It highlights the importance of including the multiple benefits of green infrastructure in cost-benefit assessments and adding green infrastructure into planned improvement projects.
Case Studies Analyzing the Economic Benefits of Low Impact Development and Green Infrastructure Programs—This EPA report summarizes 13 economic benefit analyses conducted by public entities across the country to assess the effectiveness of their green infrastructure programs. The case studies represent a range of methodologies, geographic contexts, and municipal program types.
The Economics of Low Impact Development: A Literature Review (PDF)—This literature review summarizes the benefits of LID, methodologies for assessing the economic impact of LID, and results of more than 50 studies.
A Triple Bottom Line Assessment of Traditional and Green Infrastructure Options for Controlling CSO Events in Philadelphia's Watersheds—This report compares the benefits of a green infrastructure approach to CSO control to the benefits of a traditional tunnel approach. It monetizes a range of environmental, social, and public health benefits. 
Fresh Coast Green Solutions: Weaving Milwaukee's Green & Grey Infrastructure for a Sustainable Future (PDF)—This presentation by the Milwaukee Metropolitan Sewerage District explains the city's goal of achieving zero sewer overflows with combined green and grey systems. It compares capital costs for different green infrastructure measures and provides a detailed summary of the multiple environmental, social and economic benefits associated with the measures. 
Municipal Forest Benefits and Costs in Five US Cities (PDF) —This article describes the structure, function, and value of street and park tree populations in the following cities:
Fort Collins, Colorado.
Cheyenne, Wyoming.
Bismarck, North Dakota.
Berkeley, California.
Glendale, Arizona.
Cost Benefit Evaluation of Ecoroofs 2008 (PDF) —This report attempts to quantify the private and public costs and benefits of green roofs—or "ecoroofs"—in Portland, Oregon. Ecoroofs are expected to be an important part of the city's urban strategy as it grows and as density increases in the decades to come.
Tools
Use these tools and resources to assess the costs and benefits of green infrastructure. A quantitative understanding  of the environmental, social and economic value of green infrastructure for a community contributes to well-informed discussions among decision makers and community/project leaders interested in advantages of green infrastructure. Below are a few examples from EPA's Green Infrastructure Modeling Toolkit as well as tools developed by other organizations.
Community-enabled Lifecycle Analysis of Stormwater Infrastructure Costs (CLASIC) —This screening-level tool was developed under EPA National Priorities grants by grantees from the Water Research Foundation, Colorado State University, Wichita State University, the University of Maryland, and the University of Utah.  It allows stormwater professionals, community planners, and local decision makers understand and weigh the estimated costs, reductions in runoff and pollutant loads, and co-benefits of various planning scenarios as they consider stormwater management projects, including green infrastructure. 
Green Infrastructure Opportunities that Arise During Municipal Operations—This report provides approaches that local government officials and municipal program managers in small to midsize communities can use to incorporate green infrastructure components into work they are doing in public spaces. The document presents examples and case studies of how integrating green infrastructure methods can enhance retrofits and maintenance projects and provide other multiple community benefits.
NOAA's Guide to Assessing Green Infrastructure Costs and Benefits for Flood Reduction—NOAA's programs and data tools for analyzing costs and benefits of green infrastructure for coastal areas. This guide lays out six-step water-shed based approach for documenting the costs of flooding, projecting increased flooding and associated costs under future land use and climate conditions and calculating the long-term benefits and costs of green infrastructure. 
Green Values National Stormwater Management Calculator—This screening-level tool developed by the Center for Neighborhood Technology allows site designers to quickly compare the performance, costs, and benefits of green infrastructure practices to conventional stormwater practices.