Jane Addams Elementary School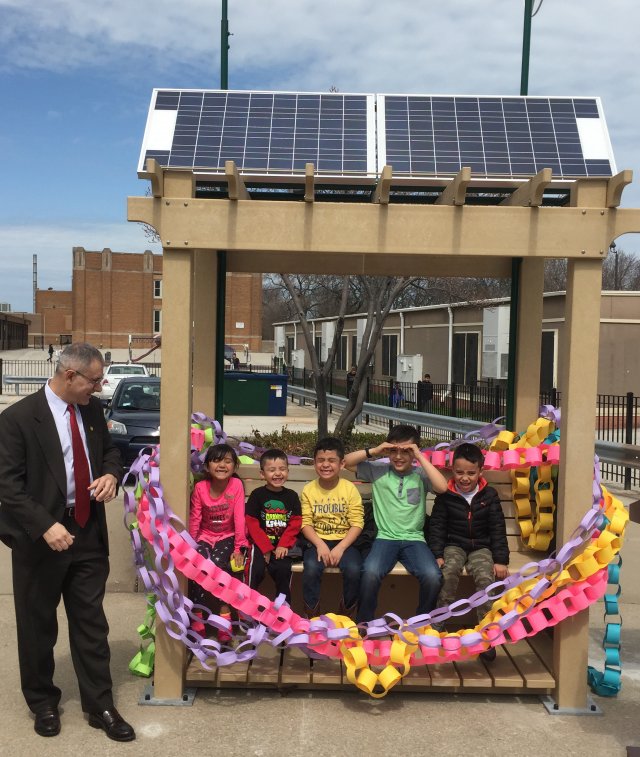 EPA installed in 2016 a Village Green Station - a wind- and solar-powered air monitoring bench at Jane Addams Elementary School on Chicago's Southeast Side. EPA has installed Village Green Stations at six other locations across the nation to help people learn more about local air quality issues. Students at Jane Addams School will also pilot EPA's new AirMapper -a small, portable air sensor kit.

EPA's Village Green Stations are park bench structures with built-in air monitors which measure ozone and particle pollution along with weather conditions. The bench is made from recycled materials and features solar panels and a wind turbine. Current data about local air quality is displayed on a sign next to the bench and reported to www.airnow.gov/villagegreen. EPA's AirMapper uses miniature sensors to gauge particle pollution and weather conditions such as temperature and humidity. Air quality data collected by the AirMapper can be explored on EPA's REal TIme GeOspatial data viewer (RETIGO) at www.epa.gov/retigo. Students will be able to design their own field studies using the AirMapper.