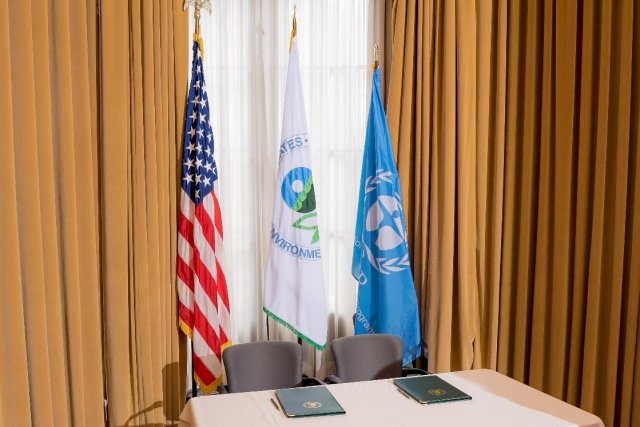 In September 2016, EPA and the new UNEP Executive Director Solheim signed a Memorandum of Understanding (MOU) at EPA headquarters in Washington, DC. The MOU identifies areas for strategic cooperation, including:
strengthening environmental laws and national governance; 
creating healthy communities, particularly for children; 
facilitating the transition to a green economy; 
responding to global challenges such as climate change; 
and providing scientific leadership. 
The first EPA-UNEP MOU was signed during the 26th Session of the UNEP Governing Council Meeting/Global Ministerial Environment Forum, Exit in Nairobi, Kenya, in 2011.
Learn more about our Role in the United Nations Environment Programme.
You will need Adobe Reader to view some of the files on this page. See EPA's About PDF page to learn more.