Live Water Quality Data for the Lower Merrimack River
Continuous monitoring station in the Lawrence section of the river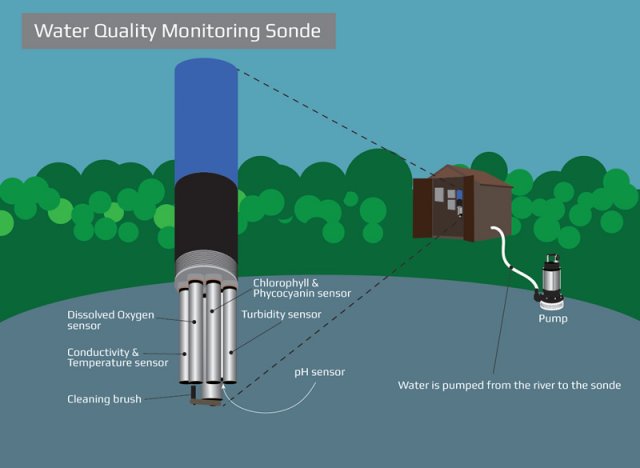 Water monitor in the Lawrence section of the Lower Merrimack River
Every 15 minutes, this monitoring station takes measurements for temperature, dissolved oxygen, pH, specific conductance, turbidity, chlorophyll, and phycocyanin. The sensors for the monitoring station are located 1 meter below the water's surface. The data are transmitted in real-time using telemetry for remote access. The data from this station is used to assess water quality conditions and is maintained by the staff at the Lawrence Drinking Water Treatment Facility and EPA.
Data from the monitoring station are presented below.
Learn more about the structure of the monitoring station.
---
Live Data Stream
Click on each of the eight types of measurements above to display that measurement. Click again to hide.
Live Data View #2 - View the live data in another graph that allows you to compare parameters to their associated water quality standards.