News Releases from
Region 07
Columbia Water and Light, Columbia, Mo., Receives 2018 ENERGY STAR® Partner of the Year
Environmental News
FOR IMMEDIATE RELEASE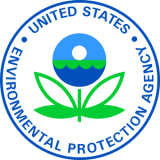 (Lenexa, Kan., April 2, 2018) - The U.S. Environmental Protection Agency (EPA) and the U.S. Department of Energy (DOE) are honoring Columbia Water and Light (CW&L), Columbia, Mo., as a 2018 ENERGY STAR Partner of the Year in Energy Efficiency Program Delivery. The municipal utility offers diverse programs to ensure access to energy efficiency for residents across its service territory, and offers unique and consistent implementation of the Home Performance with ENERGY STAR (HPwES) program.
EPA and DOE are honoring 163 ENERGY STAR partners this year, including utilities, schools, Fortune 500 companies, hospitals, retailers, manufacturers, home builders, and commercial building owners and operators for their outstanding contributions to public health and the environment. These enterprises are named ENERGY STAR Partners of the Year for demonstrating national leadership in cost-saving, energy-efficient solutions. Recipients of the 2018 Partner of the Year Awards come from 35 states.
A first-time awardee, CW&L key accomplishments include:
Partnering with the city of Columbia's Community Development Department and the Housing Authority to deliver high-quality improvements with multiple funding options to low-income residents. Low-income residents participating in HPwES save approximately 25 percent on their heating and cooling bills.
Offering DOE's Home Energy Score to participants in HPwES to explain energy savings potential and document improved energy efficiency. CW&L is developing a GIS mapping tool to track homes scored with the Home Energy Score.
Developing programs and marketing campaigns specifically designed for landlords and rental properties to reach the 55 percent of Columbia housing stock that is rental properties.
Holding more than 370 educational and outreach events since 2014, and educating more than 30,000 residents on energy-efficient practices and ENERGY STAR programs.
Partnering with Boone Electric to provide HPwES to non-CW&L customers living within the Columbia area, while creating consistency in program messaging and delivery.
The awards will be presented in Washington, D.C., at the Washington Hilton Hotel on April 20, 2018. EPA Assistant Administrator for Air and Radiation Bill Wehrum, together with CMS Energy CEO Patti Poppe, will deliver keynote presentations.
"The 2018 ENERGY STAR Partners of the Year have demonstrated real leadership, showing how American families and businesses can save energy, save money, and reduce air emissions," said Wehrum.
For over 25 years, EPA's ENERGY STAR program has been America's resource for saving energy and protecting the environment. In 2016 alone, ENERGY STAR-certified products, homes, buildings, and plants helped Americans save over $30 billion in energy costs and approximately 400 billion kilowatt-hours of electricity, while achieving broad emissions reductions.
Learn more about each of the award winner's achievements
About ENERGY STAR: ENERGY STAR® is the government-backed symbol for energy efficiency, providing simple, credible, and unbiased information that consumers and businesses rely on to make well-informed decisions. Thousands of industrial, commercial, utility, state, and local organizations – including more than 40 percent of the Fortune 500® – rely on their partnership with EPA to deliver cost-saving, energy-efficiency solutions. Together, since 1992, ENERGY STAR and its partners have helped save American families and businesses over $450 billion and over 3.5 trillion kilowatt-hours of electricity, while also achieving broad emissions reductions – all through voluntary action.
# # #
Join the millions already making a difference at www.energystar.gov
More background information about ENERGY STAR can be found at www.energystar.gov/about and www.energystar.gov/numbers
Learn more about EPA Region 7
View all Region 7 news releases
Connect with EPA Region 7 on Facebook: www.facebook.com/eparegion7
Follow us on Twitter: @EPARegion7