News Releases from
Region 07
EPA Announces $200,000 Brownfields Grant to Keokuk, Iowa, to Help Return Properties to Productive Reuse, Promote Economic Redevelopment
Environmental News
FOR IMMEDIATE RELEASE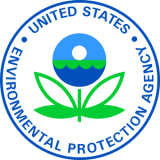 (Lenexa, Kan., April 25, 2018) - EPA has selected 144 communities for Brownfields environmental Assessment, Revolving Loan Fund, and Cleanup (ARC) grants. The 221 grants totaling $54.3 million will provide communities with funding to assess, clean up, and redevelop underutilized properties while protecting public health and the environment.
As part of today's announcement, the city of Keokuk is receiving a $200,000 Brownfields Assessment Grant. The grant funds will be used to update environmental site assessments at the former Elkem-Carbide site at 365 Carbide Lane. The site housed smelting and other manufacturing companies until the early 2000s. The funds will also be used to prepare cleanup plans and community outreach.
"EPA's Brownfields Program expands the ability of communities to recycle vacant and abandoned properties for new, productive reuses, using existing infrastructure," said EPA Administrator Scott Pruitt. "These grants leverage other public and private investments, and improve local economies through property cleanup and redevelopment."
"The city of Keokuk is excited about the opportunity created by this Brownfield Assessment Grant through the Environmental Protection Agency. The former industrial site on Carbide Lane has long been a source of blight in the community because of its contamination and dilapidation, but, with the assistance of this grant, the property will be one step closer to being ready for marketing to prospective industries and subsequent redevelopment," said Keokuk City Administrator Aaron Burnett. "The fact that this site is located in an opportunity zone, has rail access, contains a significant number of developable acres, and has an abundant supply of power and other utilities immediately available will certainly make it desirable to many companies across the nation."
"We congratulate the city of Keokuk and applaud their continued commitment to the cleanup and redevelopment of brownfield properties throughout their community," said EPA Region 7 Administrator Jim Gulliford. "We're proud to support this cleanup effort and look forward to positive environmental and economic impacts to come."
The Brownfields Program targets communities that are economically disadvantaged and provides funding and assistance to transform blighted sites into assets that can generate jobs and spur economic growth. A study analyzing 48 brownfields sites found that an estimated $29 million to $97 million in additional tax revenue was generated for local governments in a single year after cleanup. This is two to seven times more than the $12.4 million EPA contributed to the cleanup of these brownfield sites. Furthermore, another study found that property values of homes located near brownfields sites that are cleaned up increased between 5 and 15 percent after cleanup.

In addition, communities can use Brownfields funding to leverage water infrastructure loans and other financial resources. For example, EPA's Clean Water State Revolving Fund and Drinking Water State Revolving Fund can be used, under certain conditions, to address the water quality aspects of brownfield sites and the assessment and construction of drinking water infrastructure on brownfields, respectively. EPA's Water Infrastructure Finance and Innovation Act program may also serve as a potential source of long-term, low-cost supplemental financing to fund brownfields project development and implementation activities to address water quality aspects of brownfields.
See the list of the fiscal year 2018 applicants selected for funding

Learn more about the ARC grants

Learn more about EPA's Brownfields Program

Learn more about how Brownfields restoration has positively impacted local economies and the quality of life for neighboring communities
# # #
Learn more about EPA Region 7
View all Region 7 news releases