News Releases from
Region 07
EPA Announces $800,000 in Brownfields Revolving Loan Fund Grants to Northeastern Iowa Coalition to Help Return Properties to Productive Reuse, Promote Economic Redevelopment
Environmental News
FOR IMMEDIATE RELEASE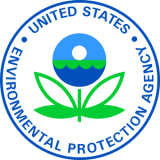 (Lenexa, Kan., April 25, 2018) - EPA has selected 144 communities for Brownfields environmental Assessment, Revolving Loan Fund, and Cleanup (ARC) grants. The 221 grants totaling $54.3 million will provide communities with funding to assess, clean up, and redevelop underutilized properties while protecting public health and the environment.
As part of today's announcement, the East Central Intergovernmental Association (ECIA) of Northeastern Iowa will receive a total of $800,000, as part of a Brownfields Revolving Loan Fund coalition grant. The grant will provide up to six loans and one or two sub-grants to support cleanup activities for sites contaminated with hazardous substances and petroleum. The revolving loan fund activities will focus initially on Dubuque County Census Tract 1.
Coalition partners are the cities of Andover, Asbury, Bellevue, Calamus, Camanche, Cascade, Charlotte, Clinton, Delmar, DeWitt, Dubuque, Dundee, Durant, Dyersville, Earlville, Edgewood, Greeley, Goose Lake, Grand Mound, Holy Cross, Lost Nation, Lowden, Luxemburg, Maquoketa, Mechanicsville, Peosta, Preston, Ryan, Sabula, Stanwood, Tipton, West Branch, Wheatland, and Worthington; and the counties of Cedar, Clinton, Dubuque, and Jackson.
"EPA's Brownfields Program expands the ability of communities to recycle vacant and abandoned properties for new, productive reuses, using existing infrastructure," said EPA Administrator Scott Pruitt. "These grants leverage other public and private investments, and improve local economies through property cleanup and redevelopment."
"This is an excellent opportunity and partnership for ECIA, Dubuque, and our surrounding communities to address and clean up contaminated brownfields sites in the region," said ECIA Economic Development Manager Matt Specht.  "We will be able to leverage private funding for future redevelopment efforts with the EPA revolving loan funds as the catalyst in moving these projects forward.  We are very grateful to be awarded this grant and to be partnering with the EPA!"
"We congratulate the East Central Intergovernmental Association and applaud their continued commitment to the cleanup and redevelopment of brownfield properties throughout their community," said EPA Region 7 Administrator Jim Gulliford. "We're proud to support this cleanup effort and look forward to positive environmental and economic impacts to come."
The Brownfields Program targets communities that are economically disadvantaged and provides funding and assistance to transform blighted sites into assets that can generate jobs and spur economic growth. A study analyzing 48 brownfields sites found that an estimated $29 million to $97 million in additional tax revenue was generated for local governments in a single year after cleanup. This is two to seven times more than the $12.4 million EPA contributed to the cleanup of these brownfield sites. Furthermore, another study found that property values of homes located near brownfields sites that are cleaned up increased between 5 and 15 percent after cleanup.

In addition, communities can use Brownfields funding to leverage water infrastructure loans and other financial resources. For example, EPA's Clean Water State Revolving Fund and Drinking Water State Revolving Fund can be used, under certain conditions, to address the water quality aspects of brownfield sites and the assessment and construction of drinking water infrastructure on brownfields, respectively. EPA's Water Infrastructure Finance and Innovation Act program may also serve as a potential source of long-term, low-cost supplemental financing to fund brownfields project development and implementation activities to address water quality aspects of brownfields.
See the list of the fiscal year 2018 applicants selected for funding

Learn more about the ARC grants

Learn more about EPA's Brownfields Program

Learn more about how Brownfields restoration has positively impacted local economies and the quality of life for neighboring communities
# # #
Learn more about EPA Region 7
View all Region 7 news releases