News Releases from
Region 07
EPA Awards Kansas $499,000 Grant for Air Quality Programs
Environmental News
FOR IMMEDIATE RELEASE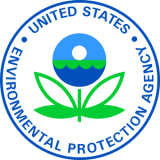 (Lenexa, Kan., Aug. 10, 2017) - The U.S. Environmental Protection Agency (EPA) Region 7's Air Program has awarded an additional $499,009 to the Air Pollution Control Program at the Kansas Department of Health and Environment (KDHE), in support of implementing the requirements of the Clean Air Act.
KDHE will use these funds to support air quality programs across the state. The Air Pollution Control Program includes National Ambient Air Quality Standards, like ozone, particulate matter and sulfur dioxide mitigation, and implementing and maintaining an ambient air monitoring program.
"Working with our states in partnership is how EPA will fulfill our 'back to basics' agenda. Providing this funding directly to the states, where the work on air quality is accomplished, allows us to make great strides forward in keeping the air we breathe clean," said EPA Administrator Scott Pruitt.
# # #
Learn more about EPA's Air Program
Learn more about the Clean Air Act
Learn more about EPA Region 7
Follow us on Twitter: @EPARegion7