For Consumers

Learn more about responsible appliance disposal
Use the interactive refrigerator below to understand the different components of a refrigerated appliance and why environmentally responsible recycling, done the RAD way, is so important. Click on the icons to open the refrigerator and discover the benefits of disposing of refrigerated appliances the RAD way, learn about the key concerns over appliance disposal today, and how RAD partners address those concerns.
Energy Savings: Permanently retiring old, inefficient appliances saves energy. Removing just one old refrigerator can save you up to $50 per year in energy costs.
Permanent retirement of 1,000 old refrigerators avoids 4,260 metric tons of carbon dioxide equivalent emissions – the equivalent to avoiding the greenhouse gas emissions of charging more than half a billion smartphones per year.
Properly recovering used oil, PCBs (polychlorinated biphenyls), and mercury-containing components in old appliances helps to avoid adverse risks to human health:
Exposure to PCBs can cause carcinogenic and other effects. (Appliances manufactured prior to 1979 may contain PCB capacitors.)
Exposure to mercury can impair neurological development and cause other problems associated with the nervous system. (Appliances manufactured prior to 2000 may have mercury-containing components.)
Exposure to used oil exposure can cause damage to the liver, brain, and immune and reproductive systems.
Refrigerant: The proper recovery of refrigerant helps to protect the Earth's climate and ozone layer. Older refrigerators (circa 1998 or earlier) may contain refrigerants that are both potent ozone depleting substances (ODS) and greenhouse gases (GHG). Recovering and disposing of refrigerant from 1,000 old refrigerators is equivalent to avoiding the emissions associated with the energy use of 232 homes for one year. Newer units (circa 1999 or later) typically contain a refrigerant that does not deplete the ozone layer but is still a potent GHG.
Nearly all durable materials that make up a refrigerator can be recycled—including metal cabinets, plastic liners, and glass shelves. Metal components are commonly separated and recycled due to their high monetary value, but glass and plastics are typically sent to landfills. Recycling these durable materials saves landfill space and energy.
Foam: Insulating foam helps keep everything in your refrigerator cool, but in older refrigerators this foam contains blowing agents that are potent ozone depleting substances (ODS) and greenhouse gases (GHG). Recovering and disposing of this foam is equivalent to saving the carbon dioxide emissions from 335 homes' electricity use for one year. Newer units typically contain blowing agents that do not pose a risk to the ozone layer but are still potent GHGs.
RAD Environmental Benefits Calculator
Use the RAD environmental benefits calculator below to see the environmental impact from disposing of your refrigerated appliance(s) the RAD way.
Enter Your Data
Enter the number of appliances of each type you have and click calculate.
Please note that these calculations are estimates and will vary based on the actual types and amounts of materials recovered.
---
Equivalency Results
By disposing of the appliance(s) entered above using RAD's best environmental practices, you can avoid emitting the equivalent of either: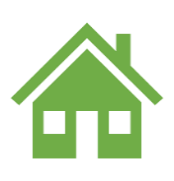 The annual carbon dioxide emissions from [[co2homes]] home's energy use.
-OR-
---

The carbon dioxide emissions from charging [[co2phones]] smartphones.
-OR-
---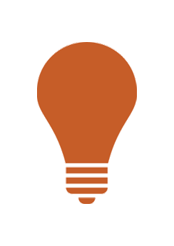 The greenhouse gas emissions avoided by switching [[co2led]] incandescent light bulbs to LEDs.
---
Learn more about how the equivalencies are calculated on the Environmental Benefits Calculator – Calculations and References page.
Learn more about the benefits of RAD on the Program Benefits and Program Results pages.
Related Pages