Water Quality Benefits Request for Applications (RFA) Informational Webinar
Date and Time
Wednesday, December 15, 2021
2:30 pm - 3:30 pm EST
Description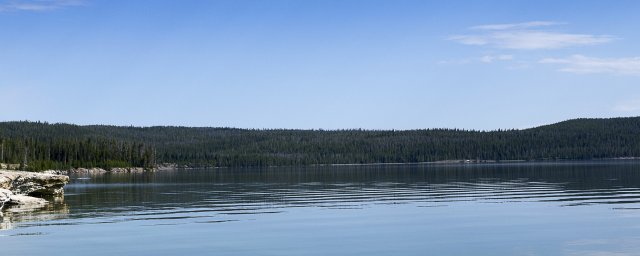 New Research Funding Opportunity Water Quality Benefits Request for Applications (RFA) and Webinar
COVID-19 Update: EPA is providing flexibilities to applicants experiencing challenges related to COVID-19. Please see the Flexibilities Available to Organizations Impacted by COVID-19 clause in Section IV of EPA's Solicitation Clauses.
URL: Water Quality Benefits Request for Applications (RFA)
Open Date: November 24, 2021
Close Date: January 26, 2022
Join us for an informational webinar on Dec. 15, 2021 E.T. Register at https://water_quality_benefits_info_webinar.eventbrite.com
The U.S. Environmental Protection Agency (EPA) is seeking applications for research that will address how measurable attributes of water quality improvements can be valued, either directly or through indicators. This research should focus on national level studies and/or valuation for underrepresented water body types and regions, improvements to water quality indices, and environmental justice valuation.
Across the United States, the beneficial impacts of healthy waterbodies can be surprisingly far-reaching. These benefits include recreational uses, such as swimming, boating, and wildlife viewing, as well as increased property values and reduced drinking water treatment costs. Quantifying these benefits supports national, state, tribal, and local water quality decision-making. However, there are several gaps in existing research on the value of water quality improvements in many areas of the U.S., the benefits of improvements to coastal areas, and how water quality changes impact underserved communities.
The goal of this request for applications is to advance knowledge of how changes in water quality can be valued at appropriate spatial scales using advanced valuation methods. The research should help public and private decision makers and stakeholders at the state and local levels, by quantifying the behavioral and socioeconomic consequences of water quality regulations and related policy options across a full range of ecological and economic endpoints.
There are three distinct areas of research covered by this solicitation. EPA encourages applicants to focus on only one research area so that applications have the detail necessary to fully address one research area.
Research Area 1:

National Level Studies and/or Valuation for Underrepresented Water Body Types and Regions.

Research Area 2:

Improving Water Quality Indices (WQIs)

Research Area 3:

Environmental Justice Valuation: Physical Characteristics and Geography
For information on eligibility and how to apply, visit: Water Quality Benefits Request for Applications (RFA)
Learn more about the Safe and Sustainable Water Resources (SSWR) Research Program.
Learn more about EPA Research Grants.
Informational Webinar
Date: Wednesday, December 15, 2021 Time: 2:30 p.m. – 3:30 p.m.
Join us for an informational webinar on the Water Quality Benefits funding opportunity. The webinar will cover application information and provide an overview of what has already been provided in the RFA.
Webinar Objectives:
Share general information and information on research areas for the RFA (EPA Project Officer)

Learn about the submission, eligibility, relevancy review and peer review processes (EPA Eligibility, Submission, and Peer Review Officers)

Question & answer session
A copy of the webinar presentation will be available on the RFA webpage for those unable to participate in the scheduled webinar.
Links