Christopher Mugford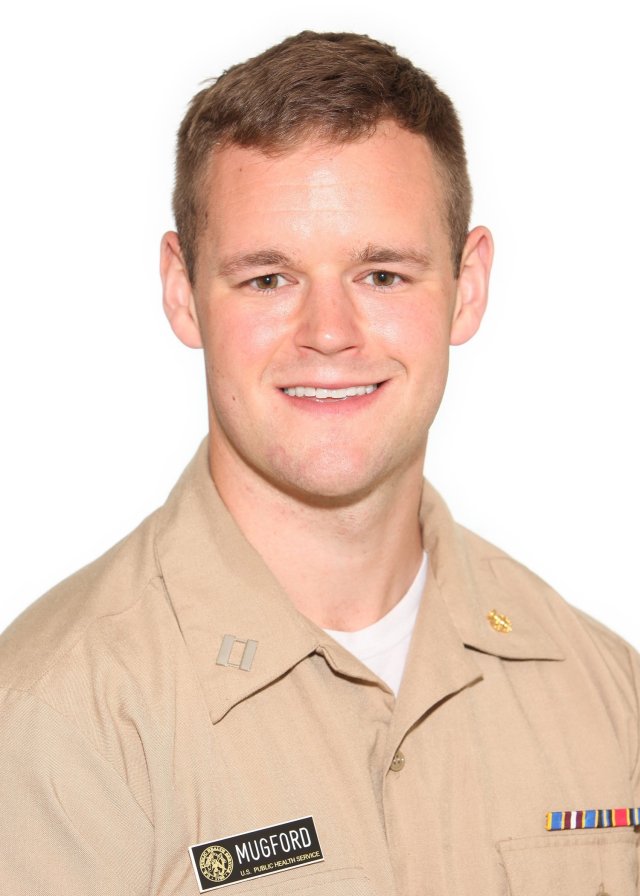 Chris Mugford is an industrial hygienist working within EPA's Safety Office in Research Triangle Park, N.C. While most laboratory employees at EPA strive to make our environment safer in one way or another, Chris' job is to ensure that those EPA employees are not exposed or injured while conducting their research. He does this by for assessing, measuring, controlling, and most importantly, preventing exposures and hazards from occurring within the workplace. Chris is also a Lieutenant within the U.S. Public Health Service where he deploys to respond to public health needs domestically and abroad.
Prior to joining EPA, Chris worked as an industrial hygienist with the National Institute for Occupational Safety and Health (NIOSH) in Morgantown, W.Va. and then as a consultant with an engineering and industrial hygiene consulting firm in Boston, Mass. Chris earned a BS degree in Community Health and Sustainability and MS degree in Occupational and Environmental Hygiene from the University of Massachusetts – Lowell.
| Presentation | Audience | Duration | Availability |
| --- | --- | --- | --- |
| Indoor Air Quality: Down to Basics | Grades 9-12, College, Community | 1 - 2 hours | Flexible |
| What is an Industrial Hygienist? | Grades 6-8, 9-12, College | 30 minutes - 2 hours | Flexible |
PLEASE NOTE:
The Speakers Bureau is available for scheduling presentations only.

 For questions about EPA Research, visit Contact Us About EPA Research. For general questions about EPA, visit Contact EPA.

Travel is limited to approximately 50 miles from Research Triangle Park, North Carolina (Raleigh, Durham, Chapel Hill) area. 

All travel is up to the discretion of the speaker.
There is no charge for a speaker.
Submit requests at least 4 weeks in advance.
Requests limited to two speakers per event.
If you have a large event and would like to request multiple speakers from EPA, Contact the Speakers Bureau for assistance.
Confirmation Policy: 
If you need to cancel or reschedule please contact the speakers as soon as possible but no later than 1 week prior to the presentation.