Doris A. Betancourt, Ph.D.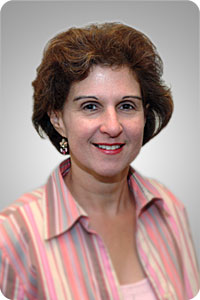 Dr. Doris Betancourt is an environmental microbiologist working at the Center for Environmental Measurement and Modelling (formerly National Risk Management Research Laboratory) since 2002. Her current research deals with the sequencing of microbiomes for the identification of fungal and bacterial communities in indoor environments and in the smoke of biomass burning. As part of the indoor environment research, her studies also include the identification and characterization of mold, bacteria, and their metabolites in indoor environments. In addition, Doris actively participates in research for the development of remediation technologies for the control of microbial populations in the built environment.

Dr. Betancourt earned a BS degree in Biology from the University of Puerto Rico and an MS and Ph.D. in Microbiology from North Carolina State University. 
| Presentation | Audience | Duration | Availability |
| --- | --- | --- | --- |
| Mold and Bacteria Remediation and Prevention | Grades 9-12, College | 45 - 60 minutes | Weekdays |
PLEASE NOTE:
The Speakers Bureau is available for scheduling presentations only.

 For questions about EPA Research, visit Contact Us About EPA Research. For general questions about EPA, visit Contact EPA.

Travel is limited to approximately 50 miles from Research Triangle Park, North Carolina (Raleigh, Durham, Chapel Hill) area. 

All travel is up to the discretion of the speaker.
There is no charge for a speaker.
Submit requests at least 4 weeks in advance.
Requests limited to two speakers per event.
If you have a large event and would like to request multiple speakers from EPA, Contact the Speakers Bureau for assistance.
Confirmation Policy: 
If you need to cancel or reschedule, contact the speakers as soon as possible, but no later than 1 week prior to the presentation.