Jenna Hartley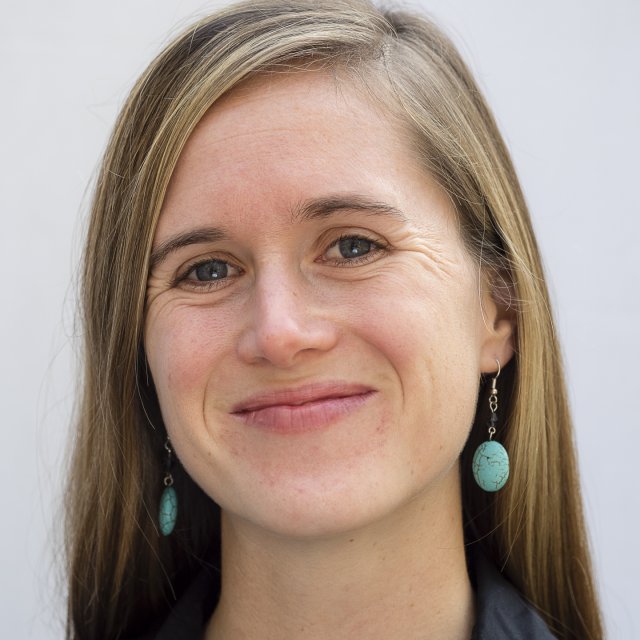 Jenna Hartley is a North Carolina native with a B.S. degree in Environmental Geology from Beloit College, where she was a National Science Foundation-REU participant.  She then went on to be a NYC Teaching Fellow and earned an M.S. degree in Secondary Science Education from CUNY-Lehman College while teaching high school Earth Science in New York City.  She continued to teach AP Environmental Science, Biology, and Earth Science in North Carolina, and received an M.S. degree in Environmental Sciences & Engineering from the University of North Carolina at Chapel Hill's Gillings School of Global Public Health.  In total, Jenna has seven years of public high school classroom teaching experience.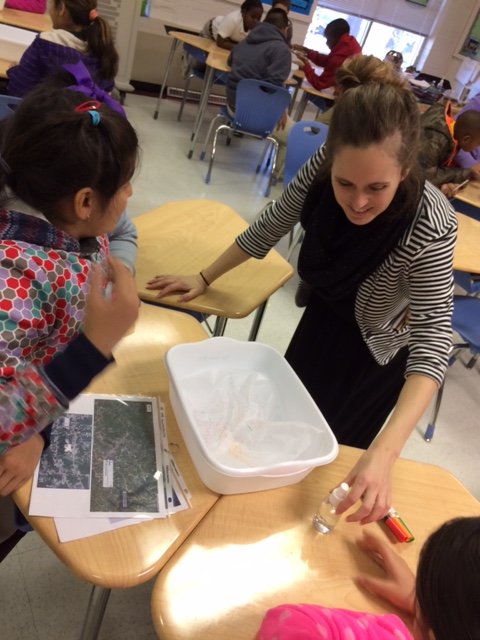 Jenna teaches the "Exploring Your Watershed Lesson" to students.
Jenna is an ASPPH (Association of Schools and Programs for Public Health) Environmental Health Fellow with the EPA's EnviroAtlas team.  She has multiple classroom-ready materials based off of the EnviroAtlas tool for grades K-12. Jenna is currently pursuing her NC Environmental Education certification and really enjoys working with students on the EnviroAtlas lesson materials.
Topic(s)
Presentation
Audience
Duration
Availability

"Exploring Your Watershed!" EnviroAtlas lesson

Grades K-6

30 - 60
minutes

Weekdays

Air Quality
Environment
Health

"Connecting Ecosystems and Human Health," EnviroAtlas lesson

Grades 4-12

45-60
minutes

Weekdays

Climate Change
Energy
Environment
General Science
Sustainability

"Building a Greenway: Case Study," EnviroAtlas lesson

Grades 6-8, 
9-12, AP High
School

60 - 90
minutes

Weekdays
PLEASE NOTE:
Travel is limited to approximately 50 miles out of the Research Triangle Park, North Carolina (Raleigh, Durham, Chapel Hill) area. All travel is up to the discretion of the speaker.
There is no charge for a speaker.
Please submit requests at least 4 weeks in advance.
Please limit requests to no more than two speakers per event.
If you have a large event and would like to request multiple speakers from EPA, please Contact the Speakers Bureau for assistance.
Confirmation Policy: 
If you need to cancel or reschedule please contact the speakers as soon as possible but no later than 1 week prior to the presentation.