Melissa Payne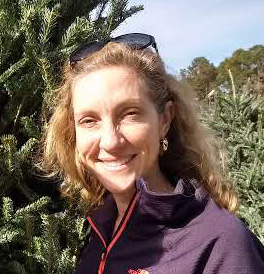 Melissa Payne started with EPA in Washington, D.C. writing regulations for stratospheric protection and then transferred to the ENERGY STAR energy efficiency program as National Manager for K-12 school districts and higher education. Now back in her hometown of Chapel Hill, Melissa enjoys working on marketing and outreach for air pollution regulations and voluntary programs. She has a B.S. in Biology from Davidson College and an M.S. in Environmental Science and Engineering from UNC Chapel Hill Gillings School of Public Health.
| Presentation | Audience | Duration | Availability |
| --- | --- | --- | --- |
| EPA's Air Quality Flag Program | Community | 30-45 minutes | Weekdays |
PLEASE NOTE:
The Speakers Bureau is available for scheduling presentations only.

 For questions about EPA Research, visit Contact Us About EPA Research. For general questions about EPA, visit Contact EPA.

Travel is limited to approximately 50 miles from Research Triangle Park, North Carolina (Raleigh, Durham, Chapel Hill) area. 

All travel is up to the discretion of the speaker.
There is no charge for a speaker.
Submit requests at least 4 weeks in advance.
Requests limited to two speakers per event.
If you have a large event and would like to request multiple speakers from EPA, Contact the Speakers Bureau for assistance.
Confirmation Policy: 
If you need to cancel or reschedule please contact the speakers as soon as possible but no later than 1 week prior to the presentation.