Richard Judson, Ph.D.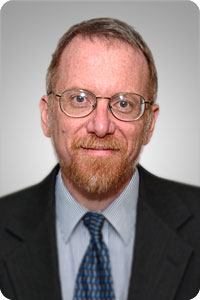 Dr. Judson is with EPA's Center for Computational Toxicology and Exposure (CCTE) where he is developing computer models, databases and web-based dashboards to help predict toxicological effects of environmental chemicals. Current focus areas for his team are prediction of endocrine effects of chemicals and development of computational methods to use high-throughput transcriptomics data.
He has published in areas including computational biology and chemistry, bioinformatics, genomics, human genetics, toxicology and applied mathematics. Dr. Judson has a BA in Chemistry and Chemical Physics from Rice University and an MA and PhD in Chemistry from Princeton University.
Presentation
Audience
Duration
Availability

Thinking about Risk - Using GMOs as an example

Grades 9-12, College,
Community

30 - 60 
minutes

Day and 
Evening

Computer Modeling in Environmental and Health Sciences

College,
Community

30 - 60 
minutes

Day and 
Evening
PLEASE NOTE:
The Speakers Bureau is available for scheduling presentations only.

 For questions about EPA Research, visit Contact Us About EPA Research. For general questions about EPA, visit Contact EPA.

Travel is limited to approximately 50 miles from Research Triangle Park, North Carolina (Raleigh, Durham, Chapel Hill) area. 

All travel is up to the discretion of the speaker.
There is no charge for a speaker.
Submit requests at least 4 weeks in advance.
Requests limited to two speakers per event.
If you have a large event and would like to request multiple speakers from EPA, Contact the Speakers Bureau for assistance.
Confirmation Policy: 
If you need to cancel or reschedule please contact the speakers as soon as possible but no later than 1 week prior to the presentation.