Protecting Human Health in a Changing Environment: 2019 Summer Enrichment Program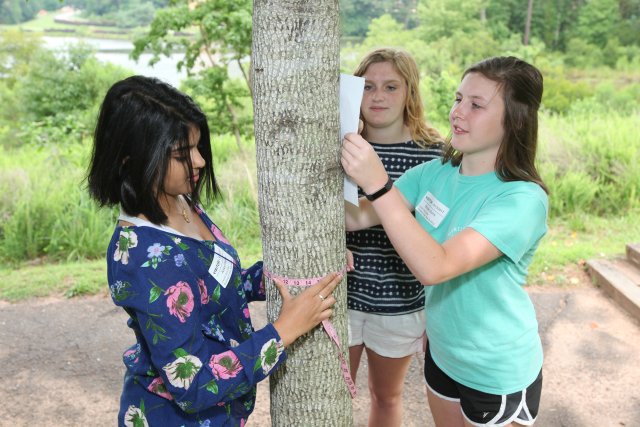 EPA in Research Triangle Park, NC is offering a free 1-week summer enrichment program to educate high school students about how EPA protects human health and the environment. The program will include hands-on experiences, tours of campus facilities, and time to network with EPA professionals. Participants will be exposed to the many EPA careers available in science, technology, engineering, and math (STEM) fields as well as other careers and cutting edge research that serve to support EPA's mission of protecting human health and the environment.
Read about last year's program in this article from EducationNC.Exit
---
Workshop Details
Date and Time
Monday, June 10 - Thursday, June 13, 2019 | 9am - 4pm daily
Optional leadership session on Friday, June 14.
Location
U.S. EPA Research Triangle Park Campus
109 T.W. Alexander Drive
Durham, NC 27709
Rising 11th and 12th graders are eligible to apply.
Participation is limited to 25 students. Applications accepted on a space-available basis.
There is no cost to attend, but participants must provide their own transportation and meals.
Students must commit to attending Monday-Thursday of the program. Attendance on Friday is optional.
All visitors must show a valid photo ID daily when entering the EPA campus.
---
How to Apply
Students: Email Lauren Bamford (bamford.lauren@epa.gov) and Chelsea Berg (berg.chelsea@epa.gov) with your completed student application. Submit as a .doc file saved as "your last name_your first name" and include your name in subject line. You will receive an email to confirm receipt of your application within 5 days. Please email Lauren or Chelsea if you have not received a confirmation email. 
 
Teachers: Fill out the recommendation form for your student and send directly to Lauren Bamford (bamford.lauren@epa.gov) and Chelsea Berg (berg.chelsea@epa.gov). Completed evaluations can be submitted by email, fax, or mail.  If emailing your evaluation, submit as a .doc file saved as "student last name_recommendation" and include student name in subject line.

FAX: 919-541-0445

MAIL: Lauren Bamford/Chelsea Berg, U.S. EPA, Mail Code MD D305-01, RTP, NC 27711
Student Application & Teacher Recommendation Forms:
Please submit both of the following forms to be considered for the program.