Facility and Efficiency Improvements Concerning Water Conservation for a Healthy School Environment
On this page:
WaterSense: EPA Partnership Program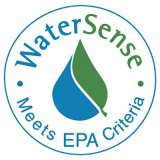 WaterSense describes EPA's program, its accomplishments and ways to get involved. The program provides information for irrigation professionals, including the Water Conservation Plan Guidelines, to promote water-efficient landscape and practices.  WaterSense also works with manufacturers, retailers and distributors to bring more water-efficient products to the public.
Why It's Important
Schools use a tremendous amount of water every day for heating and cooling systems, restrooms, drinking water faucets, locker rooms, cafeterias, laboratories and outdoor playing fields and lawns. It also takes large amounts of energy to deliver and treat water.
Reducing water use by adopting and promoting efficient products and practices can help communities to meet water demands, save energy and reduce stress on our natural resources.
Visit EPA's WaterSense for more about why you should conserve water. 
What You Can Do
Determine the school's water use baseline with ENERGY STAR's Portfolio Manager. 
Inspect plumbing systems and perform leak audits regularly. Upgrade inefficient fixtures and irrigation processes, install water-saving devices and repair problems immediately.
Maximize natural vegetative cover and drought-tolerant grasses and water only when necessary (preferably during cooler times of the day).
Instruct teachers, staff and students to reduce excessive water consumption during hand washing and showers in restrooms and locker rooms.
Read the Energy and Water Efficiency section of EPA's model K-12 school environmental health program for more information.
Resources
EPA and Federal Partners
The following links exit the site Exit
National Organizations
Water Conservation in Schools: Resource List by the National Clearinghouse for Educational Facilities offers an annotated list of links, books and journal articles on water efficiency, water recycling and plumbing issues in school buildings and grounds.
The American Water Works Association is a membership organization that offers some of the most current, applicable water conservation and efficiency materials available. Some materials are available to nonmembers.
Source Water Collaborative is a Web forum that gathers information and best practices to protect America's sources of drinking water. The website offers a free online tool to create a customized guide to encourage local action, enables individuals to connect with potential state or regional collaborators and links to 23 national partner organizations, including EPA.
State and Local Entities
Water Saving Tips for Schools and Colleges (PDF)(2 pp, 25K, About PDF) by the Maryland Department of the Environment includes lists of general suggestions as well as tips for building maintenance, kitchen and laundry areas; pools; and exterior areas.
Stormwater Teaching Guide is a comprehensive Web-based teaching guide produced by the New South Wales (Australia) Environment Protection Authority to help teachers raise awareness and increase the involvement of students in improving the quality of stormwater. The guide includes background materials, classroom activities and a poster.
Meaningful Watershed Educational Experience (MWEE) Resources by the Virginia Department of Environmental Quality engages schools and its students in social and scientific field research to protect the Chesapeake Bay watershed.