Meet EPA Research Chemist Kim Rogers, Ph.D.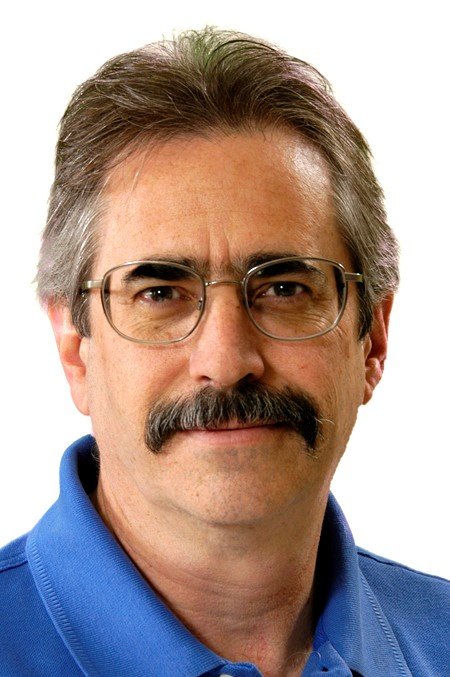 Dr. Kim Rogers is a research chemist and has been conducting research with the Agency for 25 years. He has extensive experience in bioanalytical chemistry and nanomaterials science. Prior to his current position, Dr. Rogers served as an Acting Branch chief and senior scientist.
How does your science matter?
The field of nanomaterials has been and continues to be dominated by investments in the development of novel materials and processes. Only recently has attention started to shift to environmental health and safety for these novel materials. EPA continues to play a critical role in better understanding the environmental health and safety of nanomaterials. Using a Lifecycle approach for investigating nanomaterials and nanomaterial-enhanced products, Agency scientists are continuing to characterize critical points for release, transformation, fate, and potential exposure and effects for these materials.
If you could have dinner with any scientist, past or present, who would it be and what would you like to ask them about?
I recall an episode of Star Trek Voyager where Captain Janeway spent some time in the company of a holographic depiction of Leonardo da Vinci. I have always been fascinated by and draw inspiration from how he stayed open to such extraordinary thinking and expression in the somewhat dogmatic society of his time.
What do you like most about your research?
Among the required duties of my work, there has always been a portion of time devoted to invention – seeing a problem and possibly a solution in a way that does not seem to have been considered before. This is what keeps me enthusiastic about science. I might add that appreciating this attribute in others is also a bit like enjoying art or music.
When did you first know you wanted to pursue science?
My father was a dentist who was often pushing the envelope of innovative ideas and my mother was a curious woman with a set of encyclopedias always nearby. Science was my way of understanding how and why things work.
Tell us about your background.
My undergraduate training was in chemistry and I particularly enjoyed forensic chemistry and biology. Graduate training focused on the biochemistry and energy transfer in Archaebacteria (fascinating organisms that live at the origin of hot springs in Yellowstone National Park). For post-graduate training, I worked in the area of neurotoxicology and biosensors at the University of Maryland Medical School. This work involved the measurement of cholinesterase inhibitors such as nerve agents and organophosphate (OP) pesticides. This type of biosensor was not only relevant to the medical field but also for environmental monitoring applications.
What, in your opinion, is the most important thing you've worked on?
Because EPA is primarily a regulatory Agency, one focus of our research is the support of scientifically sound regulations. Within this context, I have worked on a number of important topics. I think, however, that our recent work on the release of nanoparticles from consumer products, particularly those targeted toward children is perhaps the most important and relevant research in which I have participated.
If you were not a scientist, what do you think you would be doing?
I would most likely be a psychologist.
Any advice for students considering a career in science?
There are many opportunities to work in science. Many of us typically picture a scientist in a lab coat at the bench. Although this can be exciting and fulfilling part of a science career, there are many adjunct areas where scientific training and critical thinking can be of considerable value. Stay open minded, curious, and do what you love to do as much as possible.
---
Editor's Note: The opinions expressed herein are those of the researcher alone. EPA does not endorse the opinions or positions expressed.