Sustainable Materials Management (SMM) Web Academy Webinar: Achieving Zero Waste with Innovative Reuse and Recycling Contracts
On this page:
---
Webinar Description
Tuesday, May 25, 2021
2:00 pm - 3:00 pm Eastern Time
Innovative contracting approaches to reduce and manage materials can advance your federal, state, tribal, community, or organizational zero waste goals by encouraging and requiring source reduction, reuse and recycling. During this webinar, the U.S. Forest Service shared their strategies for achieving net zero waste at all large fire incidents by 2030, and Urban Ore, Inc., discussed their transfer station salvage, reuse, and recycling contract with the City of Berkeley. 
The U.S. Forest Service shared their 2020 EPA Federal Green Challenge Innovation award-winning vision and work to achieve net zero waste at all large fire incidents by 2030 and integrate sustainable operations best management practices into the fire community. The U.S. Forest Service's model Blanket Purchase Agreement (executed in 2019) standardized recycling systems and signage and provided standardized reporting for large fire incidents in Arizona, New Mexico, California, Oregon and Washington. The model can be adapted for use by organizations with multiple facilities, campuses, or events. 
In 2020, the City of Berkeley renewed a contract with Urban Ore, Inc., to advance the city's Zero Waste Goal and reduce operational costs associated with long-haul transportation and landfill disposal. Urban Ore salvages reusable materials from the City's owned and operated transfer station and is allocated space on the property for a staff shed and a box truck used to transport salvaged materials to the company's reuse retail and recycling Ecopark. The Ecopark is a facility that includes a 30,000 square foot warehouse and a 2.5 acre building materials reuse yard where materials are processed and sold for reuse and recycling. Urban Ore salvagers also spot and report hazardous materials to City staff to avoid illegal disposal.
Video: Achieving Zero Waste with Innovative Reuse and Recycling Contracts 
---
Speakers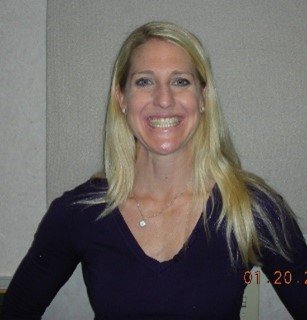 Kelly Jaramillo, Sustainable Operations Coordinator and National Greening Fire Team Chair, U.S. Forest Service Region 3
Kelly A. Jaramillo, PE, CEM, LEED AP, is a Regional Sustainable Operations Specialist and National Greening Fire Team Co-Chair Forest Service, Southwestern Region, Regional Office. She has served as the Forest Service Region 3 (Arizona and New Mexico) Sustainable Operations Program Lead for the past four years. She leads her region's "Green Team" program and works with teams from 11 national forests to develop and implement strategies to reduce the Forest Service's energy, water, and waste footprints. She has supported the National Greening Fire Team (GFT) for the past three years and currently serves as Chairperson. The 99-person, interagency Greening Fire Team Member and Ambassador network works to integrate sustainability best management practices in incident management. Over the past three years, she championed the team's keystone deliverable—a first-of-its-kind, multi-geographic area Blanket Purchase Agreement (BPA) for on-site incident recycling services.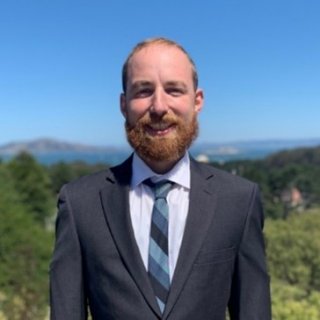 Max Wechsler, Operations Manager, Urban Ore, Inc.
Max Wechsler is the Operations Manager at Urban Ore, the for-profit reuse retail and recycling Ecopark founded in 1980 in Berkeley, California. He grew up in a home surrounded by a junkyard near Philadelphia, Pennsylvania, where as a youth he disassembled and sold scrap metals with his father and brother. Max moved to San Francisco in 2010 and began work for Urban Ore as a salvager at the Berkeley transfer station, rescuing reusable goods and recyclable materials from going to the landfill. He then worked at several Zero Waste jobs, obtained an MBA and a MS in Environmental Management from the University of San Francisco, and returned to Urban Ore in 2016. He also holds a BA in Psychology from Cornell University.
---
Slides