Sustainable Materials Management (SMM) Web Academy Webinar: Effective Strategies for Reducing Contamination in Residential Recycling
On this page:
---
Webinar Description
Thursday, March 25, 2021
2:00 pm - 3:30 pm Eastern time
Contamination in the recycling stream hinders the ability of a material recovery facility or secondary processing facility to produce high-quality recycled materials.  During this webinar, participants learned from representatives from state and local governments and materials recovery facilities (MRFs) about successful strategies and programs that are reducing contamination in the recycling stream. The webinar is a rebroadcast of a popular session from the 2020 America Recycles Summit and includes live remarks about contamination rates in the United States and their impact on the efficacy of recycling systems. The presentations were followed by a live question and answer session with EPA materials and recycling experts.
Reducing contamination in the recycling stream is important to ensuring recycled materials are made into new products. Contamination can occur at various times throughout the recycling process and negatively affects the ability of a MRF or secondary processing facility to produce materials that can serve as feedstock for new materials and products. Reducing contamination in the recycling stream will enable more material to be recycled, less material to be discarded, and higher quality recycled materials to be produced for manufacturing feedstock. Therefore, reducing contamination levels is important as we seek to improve the quantity and quality of materials to be recycled.  
In addition to being a key objective in EPA's National Recycling Strategy, EPA is developing a measure to track the nation's progress in reducing contamination in recycling.  Reducing contamination will help the United States reach the national recycling goal, which is to increase the recycling rate to 50 percent by 2030.

Video: Effective Strategies for Reducing Contamination in Residential Recycling 
---
Speakers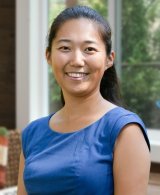 Asami Tanimoto, Community Program Manager, The Recycling Partnership
Asami Tanimoto is the Community Program Manager for The Recycling Partnership. Asami brings more than a decade of experience managing, analyzing, and solving environmental and sustainability problems. She has a broad background in air quality, water, energy, waste, remediation, and green buildings and infrastructure. Asami is especially passionate about connecting individuals and organizations so they can share and collaborate. As a Community Program Manager at The Recycling Partnership, she oversees grants to communities and provides technical assistance, with a keen eye toward bringing partners together to enhance local efforts.
James Jennings, Senior Public Service Administrator, Illinois Environmental Protection Agency
James Jennings is the Manager of the Illinois EPA's Waste Reduction and Compliance Section, which includes oversight of Illinois's statewide materials management, regulatory enforcement, and state and federal reporting programs. James previously served as Assistant Legal Counsel to the Illinois EPA, representing the Agency in materials management and solid waste rulemaking hearings and permit appeals.
Erin Jensen, Environmental Specialist, New Jersey Department of Environmental Protection
Erin Jensen is an Environmental Specialist with the Division of Solid and Hazardous Waste of the New Jersey Department of Environmental Protection. She studied at Rowan University and has a degree in Environmental Studies and has been with the Department for 3.5 years.  Her work focuses on recycling activities in the State including carrying out the NJ municipal recycling grants and being the point of contact for Recycle Coach with the Department, among many other recycling projects.
Sarah Reeves, General Manager, Chittenden County (VT) Solid Waste District Recycle Campaign
Sarah Reeves is the Executive Director of the Chittenden Solid Waste District in Vermont. Sarah has 15 years' experience working in the municipal solid waste industry in New England, starting as a Municipal Recycling Coordinator. Sarah has served on several non-profit Boards related to municipal waste and recycling, such as the Product Stewardship Institute, and the Municipal Waste Managers Association, and the Northeast Recycling Council where she was president for three years.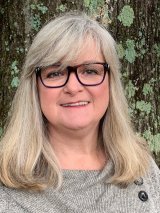 Leslie Hatchell, Recycling Educator/Coordinator, York County Government, South Carolina
Leslie Hatchell is a Recycling Educator and Coordinator for the York County, South Carolina government. Leslie is a SC Certified Recycling Professional with 25 years of experience in the recycling industry. She has a Bachelor of Science degree from Winthrop University and has been instrumental in developing a comprehensive recycling program utilizing events, partnerships and grants.
Eduardo Rodriguez, Operations Manager, City of Phoenix, AZ
Eduardo Rodriguez is an Operations Manager at the City of Phoenix, Public Works Department where he leads operations for two transfer stations, two Material Recovery Facilities and compost facility. Through his career, Eduardo has managed a $4.5M MRF upgrade, implemented a new scale management system and managed a $70 Million operating and Capital Improvement Program budget.
Swarupa Ganguli, Measurement Team Leader, U.S. EPA Office of Resource Conservation and Recovery
Swarupa Ganguli is the Measurement Team Lead in the Environmental Protection Agency's Office of Resource Conservation and Recovery. She directs detailed analysis of program policies, major issues and strategies related to SMM and serves as a senior spokesperson and liaison with federal agencies, States, local government, industry representatives, non-governmental organizations and the public in developing policy, guidance and regulation related to SMM.
Swarupa has an M.A. in International Relations and Economics from the School of Advanced International Studies at the Johns Hopkins University, a B.Sc. in Economics and Finance from the University of Pennsylvania's Wharton Business School and a Certificate in Environmental Law and Policy from the U.S. Department of Agriculture Graduate Programs.
---
Slides