On this page:
---
Description:
Thursday, February 15, 2018 from 1:00 pm - 2:30 pm EST
Register here for this FREE webinar.
Starting in 2018, China's Ministry of Environmental Protection will prohibit the importation of scrap materials including some grades of recovered paper and plastic. What is the impact to date on U.S. markets of import bans?
Join this webinar where Jerry Powell, founder and editor of Resource Recycling, Inc., will provide an update on the status of recycling markets, such as those for paper, plastics, metals and other commodities. He will look at the potential impact of import bans on scrap including unsorted paper and mixed plastics and will share likely responses and events throughout the rest of the year.
---
Speakers: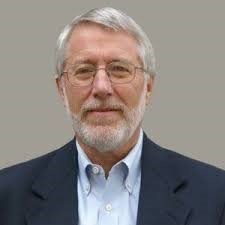 Jerry Powell, Resource Recycling, Inc. - Jerry Powell is the founder and executive editor of Resource Recycling, Inc., which publishes Resource Recycling, Plastics Recycling Update and E-Scrap News. He previously owned and managed a recycling consulting company and managed a recycling business in Portland, Oregon.
---
Slides:
You may need Adobe Reader to view files on this page. See EPA's About PDF page to learn more.