News Releases from
Headquarters
›
Office of the Administrator (AO)
EPA Acting Administrator Wheeler Concludes Visit to Seattle, WA
SEATTLE — Today, U.S. Environmental Protection Agency (EPA) Acting Administrator Andrew Wheeler concluded his first visit to EPA's Region 10 office in Seattle, Washington, where he met with regional and tribal stakeholders, EPA staff, and industry partners.

"From financing a new wet weather treatment station to renegotiating NAFTA, the people of Washington are excited about President Trump's efforts to improve environmental protections and secure better trade deals for America's workers," said EPA Acting Administrator Andrew Wheeler. "Visiting with Washingtonians and our Region 10 EPA staff is vital to our efforts to better protect the natural resources and local economies of the Northwest."

Administrator Wheeler began his visit to Washington by touring Boeing's Everett facility that employs over 40,000 workers and vendors in the region. While on the tour, Administrator Wheeler was shown several airplane production lines that include the newer, more fuel-efficient 787 Dreamliner plane. The plane provides a 20-25% improvement in fuel use compared to older aircraft and has saved more than 28 billion pounds of fuel since its launch in 2011. He also heard firsthand from employees about the progress Boeing has made to reduce its carbon footprint, solid waste, and hazardous waste while increasing production rates. 

Following his visit to Boeing, Administrator Wheeler toured the Georgetown Wet Weather Treatment Station to assess the ongoing construction project that was financed in part by a $134 million loan from the Water Infrastructure Finance and Innovation Act program to King County this past April. Once the project is completed, it will collect and treat up to 70 million gallons of wastewater and stormwater per day that would have spilled into the Duwash River and eventually drain into the Puget Sound. The project is also expected to create an estimated 1,400 jobs. 

Administrator Wheeler then visited the EPA Region 10 office in Seattle where he met with members of the American Conservation Coalition and they discussed environmental priorities for this administration and how the Agency can better engage with younger stakeholders. 

Afterwards, Administrator Wheeler met with a group of Western Washington tribal leaders from the Makah Tribe, the Stillaguamish Tribe, and the Lower Elwha Klallam Tribe, as well as leadership of the Northwest Indian Fisheries Commission. During their meeting they discussed how the Agency can work with tribal partners to improve water quality, conserve fisheries that are vital to tribal people and economies, and enhance ongoing efforts to clean up the Puget Sound estuary. They also discussed treaty issues, transboundary mining impacts and Superfund reform.

On his second day in the region, Administrator Wheeler held a meeting with Region 10 Executive Team where they discussed issues of concern to the region. He was then briefed on continued efforts to clean up the Portland Harbor Superfund site. Following his briefing, Administrator Wheeler held an all-hands meeting with the regional staff. 

Administrator Wheeler finished off his trip by meeting with the Washington Farm Bureau where they discussed a variety of issues including the Agency's proposed repeal and replacement of the 2015 "Waters of the United States" rule and how the Agency can provide greater certainty on pesticides and other farming issues.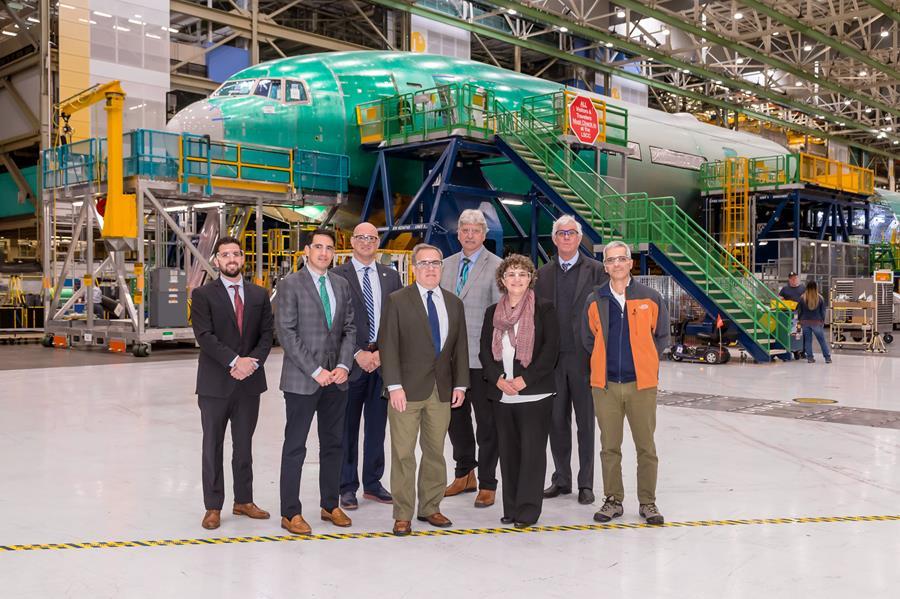 Administrator Wheeler tours a Boeing facility in Everett, Washington.


Administrator Wheeler addresses media at Georgetown Wet Weather Treatment Station Project.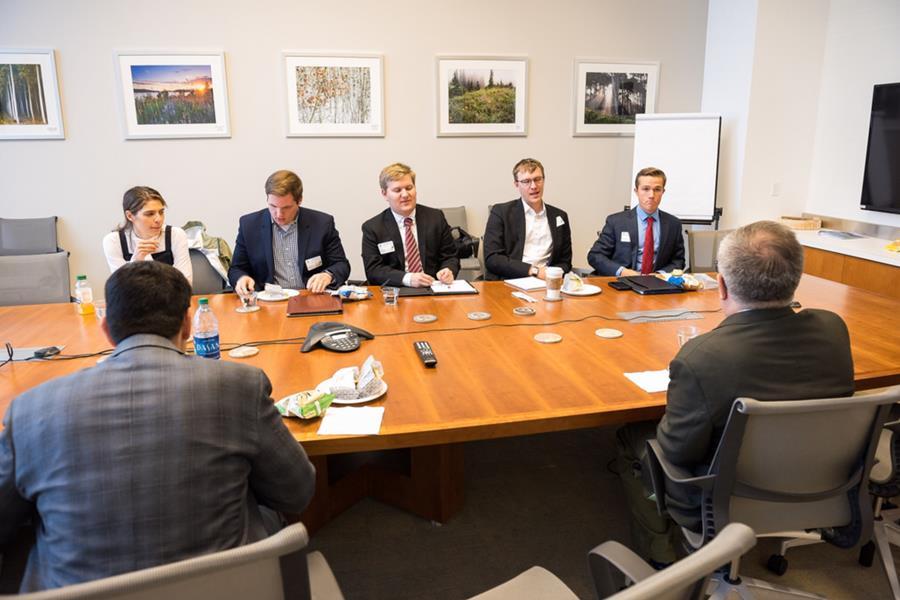 Administrator Wheeler meets with members from the American Conservation Coalition.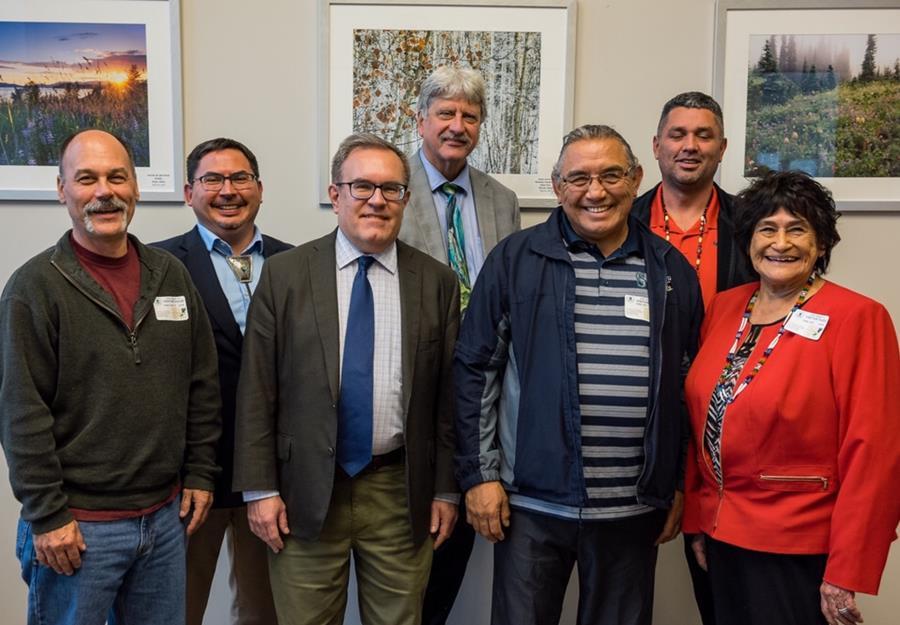 Administrator Wheeler meets with tribal leaders from Western Washington.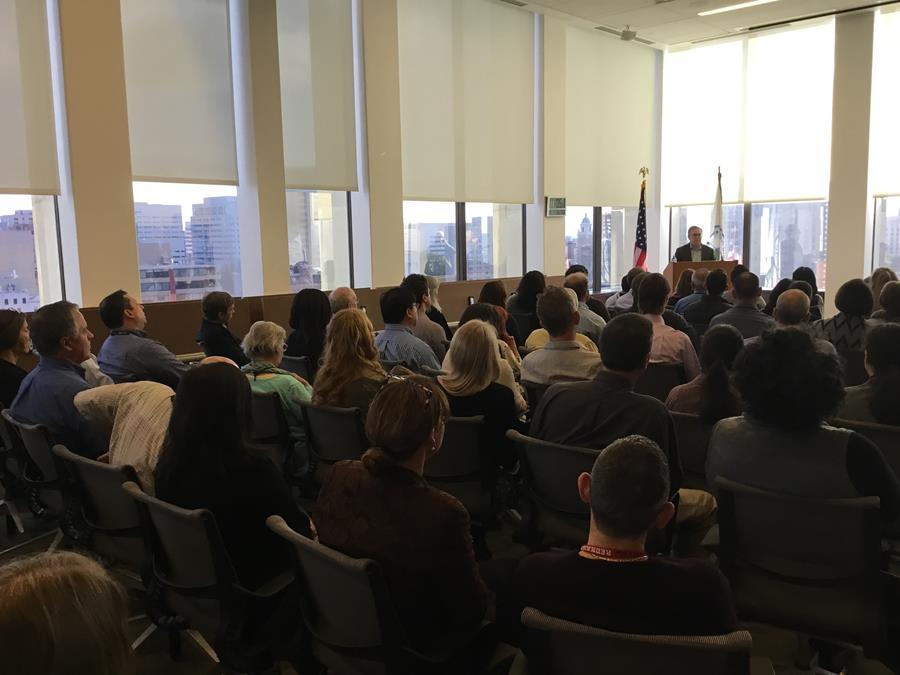 Administration Wheeler holds an all hands meeting with Region 10 staff.