Science Topics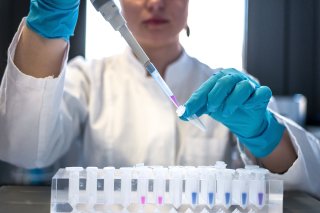 EPA is one of the world's leading environmental and human health research organizations. Science provides the foundation for Agency policies, actions, and decisions made on behalf of the American people. Learn more about research at EPA and environmental measurements and modeling, and the wealth of environmental data shared by EPA.
Latest Science Matters Articles
EPA researcher Darryl Keith uses satellite remote sensing to map seagrass extent and abundance in New England estuaries. Darryl also provides technical assistance to the Rhode Island Department of Environmental Management and Rhode Island Department of Hea

Dr. Terry Keating is a senior scientist managing EPA's engagement with the Health Effects Institute and HEI Energy, two public-private partnerships that conduct independent research on health risks associated with air pollution and unconventional oil and g

EPA scientists evaluated both the scientific methodology and management practices behind coastal restoration projects. Using this research, they developed a framework to assist communities with collaboratively managing these fragile ecosystems.