News Releases from
Region 07
City of Eudora, Kan., Receives EPA Region 7 Pollution Prevention Award
Environmental News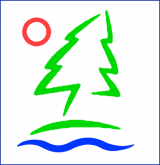 (Lenexa, Kan., April 11, 2018) - The city of Eudora, Kansas, received the EPA Region 7 Pollution Prevention Award today during ceremonies at the Midwest Environmental Compliance Conference at the Kansas City Convention Center.
Eudora's five-person city commission took the initiative to implement multiple energy and water conservation projects throughout the city.
The city replaced 1,435 lighting fixtures and 333 street lights with LED lights, saving an estimated 400,000 kilowatt hours of electricity and more than $22,000. This reduction in energy and fees allowed the city to increase its lighting levels and provide better safety for its citizens at lower operating costs. Maintenance costs were also reduced.
"The Pollution Prevention, or P2, awards program recognizes forward-thinking organizations that improve the environment and our quality of life," said Jim Gulliford, EPA Region 7 Administrator.  "There is ample evidence that even greater improvements in protecting the environment and public health are possible through voluntary, community and industry-based pollution prevention programs."
P2 is a successful, non-regulatory approach to energy conservation, water conservation, reduction of toxic materials used, and money savings. This awards program is designed to further recognize P2 successes and encourage others to consider a P2 approach.
P2 also emphasizes the reduction of direct environmental impacts and the use of resources and materials.
# # #
Learn more about the P2 Awards
Learn more about EPA Region 7
View all Region 7 news releases
Connect with EPA Region 7 on Facebook: www.facebook.com/eparegion7
Follow us on Twitter: @EPARegion7