P2 Awards
EPA Region 7 Pollution Prevention (P2) Awards (Iowa, Kansas, Missouri and Nebraska)
On this page:
There is
no form required
for the
EPA Region 7 2021 P2 Awards Program
. Candidates should notify Region 7 of their interest and submit a supporting write-up on their accomplishments, focusing on P2 projects implemented between 2018 and present. Write-ups are preferred to be at or less than 1,500 words. (See below for eligibility information.) Please submit materials to Andrew Wynne by email at
wynne.andrew@epa.gov
by
March 31, 2021
.
Clow Valve Company employees display their P2 Award certificates.The Clow Valve Company, a metal casting facility in Oskaloosa, Iowa, has been a manufacturer of waterworks valves and fire hydrants for over 130 years.
The company was recognized for replacing two electric arc melt furnaces in its iron foundry with two electric induction furnaces, eliminating the need for one of two baghouses.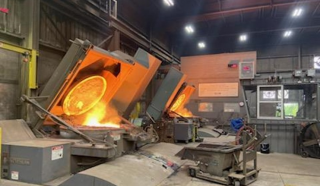 Electric induction furnacesThis resulted in significant energy conservation (287,100 kWh/year), a reduction in slag waste (802 tons/year) and hazardous waste (200 tons/year), and more than $100,000 in cost savings.
---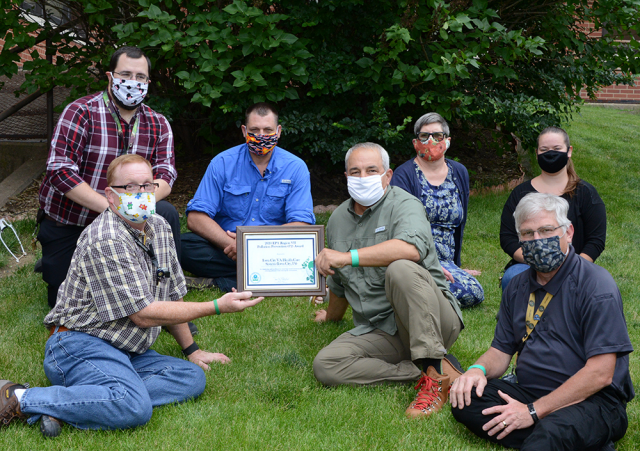 The ICVAHCS Safety Team displays their P2 Award certificate.The Iowa City VA Health Care System (ICVAHCS) in Iowa City, Iowa, was recognized for its new, state-of-the-art Operating Room (OR) Department. This facility upgrade includes improvements for patients and staff, while also reducing the facility's environmental impact and providing cost savings.
High pressure chillerP2 features include new utility and fluid management systems in the OR that have been instrumental in eliminating unnecessary packaging and supplies. These changes have reduced medical waste by 12.8 tons and saved approximately $29,948 since being implemented.
Additionally, ICVAHCS has installed a fully automated blood analysis system that has reduced hazardous chemical solvent wastes by nearly 900 pounds and saved roughly $1,000 per year.
The organization will also optimize the facility's chiller plant, which is estimated to provide an annual energy savings of $135,272 and offset approximately 4,809 metric tons of CO2 equivalent.
---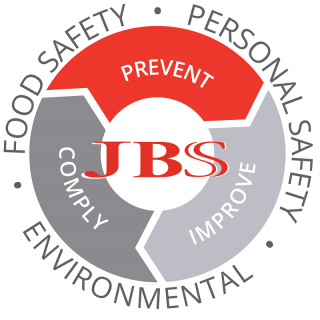 The JBS Pork Environmental Team displays their P2 Award certificate (left to right): Pork Corporate Environmental Manager Kari Leonhard, Plant Engineer John White, General Manager Joe Mach, Environmental Manager Charles Heisel, General Supervisor Chris Proctor, Expense Manager Rick Bennet, Production Supervisor Jeff Rice, Production Superintendent Brent Baker, Production Supervisor Eric Barnett, Production Supervisor Martin Marcum.JBS Pork, a pork production facility in Ottumwa, Iowa, was recognized for its use of upstream and downstream P2 strategies to reduce nitrogen released to wastewater treatment, and subsequently to the Des Moines River.
Additionally, the company redesigned its production line to reduce meat waste by an average of 10,000 pounds per production day. Best practices were also shared with other JBS facilities, resulting in broader water and waste reductions.
JBS Pork is a pork production facility that employs over 2,200 team members and provides over 11 million servings of pork every day. The facility is part of JBS USA, a global food company that anchors dozens of rural communities in the United States, operating over 60 meat, poultry, and prepared foods plants and employing over 62,000 people.
---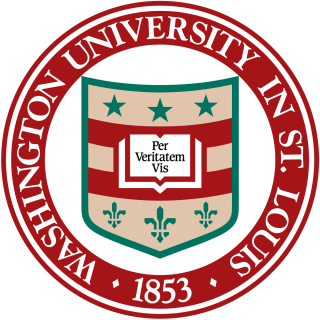 Washington University employees display their P2 Award certificates.Washington University (WashU) in St. Louis, Missouri, has positioned itself as a leader in pollution prevention, sustainability, and climate change mitigation for nearly two decades by continually developing and implementing a wide range of projects, programs and initiatives aimed at reducing the university's energy consumption, water usage, hazardous chemical usage, and carbon footprint.
The university was recognized for its installation of low-flow shower heads in residential housing, new energy and lighting retrofits, and improved training and internal policies to minimize chemical spills and leaks.
Additionally, WashU has invested over $5 million in projects and equipment to limit carbon emissions and water usage since 2016, with at least another $4.1 million to be invested in 2020.
Cargill Facility in Eddyville, Iowa
Kansas Dairy Ingredients Facility in Hugoton, Kansas
Valmont Industries Facility in El Dorado, Kansas
Bayer Crop Science Facility in Kansas City, Missouri
City of Eudora, Kansas
Iowa City Veterans Affairs Health Care System Facility in Iowa City, Iowa
JBS Swift Foods Facility in Ottumwa, Iowa
Johns Manville Facility in McPherson, Kansas
Kansas Dairy Ingredients Facility in Hugoton, Kansas
Purpose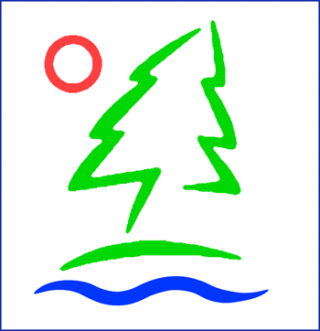 Pollution prevention (P2) is a successful, non-regulatory approach to energy conservation, water conservation, reduction of toxic materials used, and money savings. This awards program is designed to further recognize P2 successes and encourage other entities to consider a P2 approach.
Consider applying for a non-monetary award to recognize businesses, industry, tribes, and nonprofits from Iowa, Kansas, Missouri, and Nebraska.
Definition of Pollution Prevention (P2)
P2 includes practices that reduce environmental releases of hazardous substances, pollutants, or contaminants prior to entering a waste stream for recycling, treatment, or disposal. In other words, P2 is source reduction, the prevention of generating waste and environmental releases at the source. P2 is not treatment, minimization, or diversion of wastes. P2 conserves natural resources, including water and energy.
Eligibility for 2021 Program
APPLICANTS:
Businesses, industry, tribes and nonprofits from Iowa, Kansas, Missouri, and Nebraska are eligible for the EPA Region 7 2021 Pollution Prevention Awards Program. These non-monetary awards recognize environmental excellence. Entities that have been subject to civil enforcement actions that included assessment of either monetary penalties or criminal enforcement actions are not eligible for this program, until a period of at least one year after the enforcement action has been resolved. In addition, projects conducted as a settlement condition in a consent order with the environmental regulating agency, such as EPA, are not eligible. Enforcement screens will be conducted for all award applicants.
EPA grantees, contractors, and cooperative agreement recipients are not eligible for this awards program. However, businesses assisted by grantees may apply.
PROJECTS:
P2 is a multimedia environmental management technique, emphasizing the elimination or reduction of wastes at the source of generation. P2 also emphasizes the reduction of direct environmental impacts and the use of resources and materials. Award candidates should focus on projects implemented between 2018 and present to be eligible.
The goals of P2 are:
Eliminate or reduce waste generation
Conserve natural resources and materials, including water and energy
Prevent spills and accidental releases
Prevent product losses
Reduce hazardous materials use
Promote the purchasing and use of less hazardous or more efficient equipment
Examples of P2 activities or projects are:
Reducing chemical use
Substituting hazardous chemicals with safer alternatives
Water or energy conservation
---