P2 Awards
EPA Region 7 Pollution Prevention (P2) Awards (Iowa, Kansas, Missouri and Nebraska)
P2 Awards Ceremony - April 23, 2019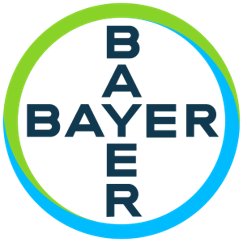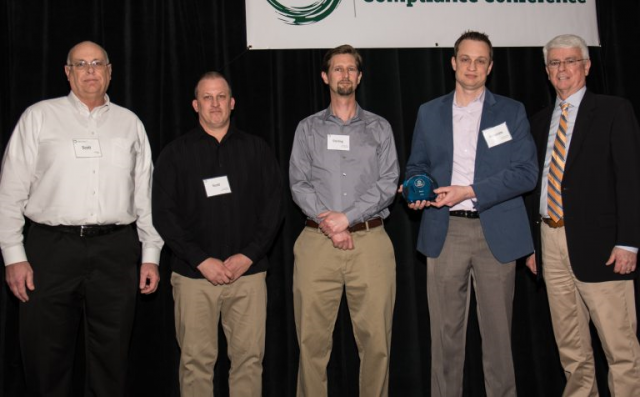 Awardees with EPA Region 7 Administrator Jim Gulliford (click to enlarge)The Bayer Crop Science facility in Kansas City, Missouri, an agricultural enterprise employing 600 people, took initiative to reduce wastewater generation by implementing process improvements.
One of those improvements involved Bayer improving their production scheduling by sequencing similar products together. Other improvements included repurposing a formulation plant to produce only one type of product instead of multiple products, and installation of equipment for more efficient washouts. As a result, 25 percent less wastewater was generated while the amount of products packaged increased by 14 percent.  | See related news release
---
, through its five-person city commission, took the initiative to implement multiple energy and water conservation projects throughout the city. The city of Eudora, Kansas
The city replaced 1,435 lighting fixtures and 333 street lights with LED lights, saving an estimated 400,000 kilowatt hours of electricity and more than $22,000. This reduction in energy and fees allowed the city to increase its lighting levels and provide better safety for its citizens at lower operating costs. Maintenance costs were also reduced.  | 
See related news release
---

Awardee with EPA Region 7 Administrator Jim Gulliford (click to enlarge)The Iowa City Veterans Affairs Health Care System facility in Iowa City, Iowa, which employs approximately 1,800 people, has implemented a range of programs from energy efficiency to reducing medical waste projects.
 
The installation of new fluid management systems in operating rooms is just one example of the hospital's efficiency programs. Previously, surgical fluid was captured in disposable suction canisters, then disposed of as regulated medical waste. By installing this new system, funds were no longer needed to purchase disposable canisters and disposal of regulated medical waste decreased by 6.7 tons, which saved $24,000 annually while also increasing housekeeping staff safety. | See related news release
---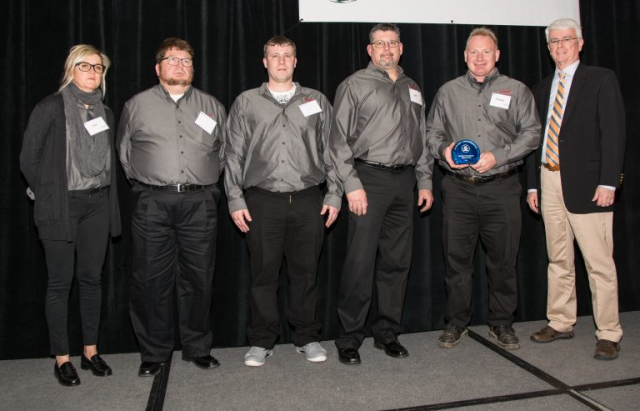 Awardees with EPA Region 7 Administrator Jim Gulliford (click to enlarge)JBS Swift Foods in Ottumwa, Iowa, is a large pork processing facility that created a water conservation team to implement numerous projects over the last three years. The team has been successful in reducing the gallons per head processed from 156.54 gallons in 2015 to 122.29 in 2017, contributing to a total facility volume reduction of 13.5 percent. The freshwater use reduction also helped increased production by 26 percent.
Another example of their water conservation programs was the replacement of a trough water tank system with an on-demand system, saving 100,000 gallons of water a day. The facility also saw a switch from water cooling of hydraulic packs to air cooling, which saved 80,000 gallons of water each day.  | See related news release
---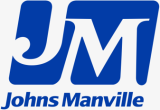 Awardees with EPA Region 7 Administrator Jim Gulliford (click to enlarge)The Johns Manville facility in McPherson, Kansas, a fiberglass manufacturing plant with 285 employees, focused on reducing hazardous waste as part of their pollution prevention efforts.
Multiple departments within Johns Manville collaborated to implement a glue-application technology change, which enabled the substitution of a hazardous material with a less toxic raw material.
This technology improvement and material substitution eliminated the generation of approximately one ton per year of n-Hexane emissions and 1,960 pounds of hazardous waste, and saves $1,780 annually with an added increase in worker safety.  | 
See related news release
---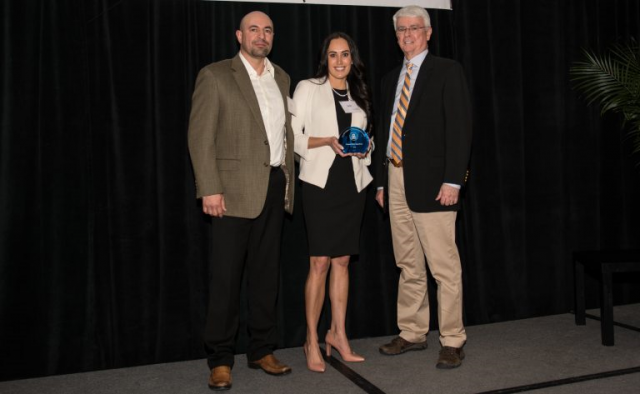 Awardees with EPA Region 7 Administrator Jim Gulliford (click to enlarge)The Kansas Dairy Ingredients facility in Hugoton, Kansas, incorporated a number of water conservation projects into its business operations, as part of the company's sustainability initiatives at the dairy production facility.
The company manufactures concentrated milk through ultrafiltration. Water is extracted from the milk, cleaned and treated, and then reused to clean the facility or returned to local farms for crop irrigation. The reclaimed water reduces municipal water procurement and wastewater, saving more than 41 million gallons a year.
Local processing of the milk in southwest Kansas reduces the overall volume of milk that requires transportation, resulting in carbon dioxide emissions savings of more than 7 million kilograms of CO2 equivalents per year.  This is equivalent to the CO2 emissions from 1,646 passenger vehicles driven for a year.  | See related news release
Purpose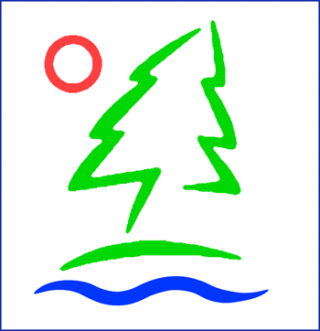 Pollution prevention (P2) is a successful, non-regulatory approach to energy conservation, water conservation, reduction of toxic materials used, and money savings. This awards program is designed to further recognize P2 successes and encourage other entities to consider a P2 approach.
Consider applying for a non-monetary award to recognize businesses, industry, tribes, and nonprofits from Iowa, Kansas, Missouri, and Nebraska.
Definition of Pollution Prevention (P2)
P2 includes practices that reduce environmental releases of hazardous substances, pollutants, or contaminants prior to entering a waste stream for recycling, treatment, or disposal. In other words, P2 is source reduction, the prevention of generating waste and environmental releases at the source. P2 is not treatment, minimization, or diversion of wastes. P2 conserves natural resources, including water and energy.
Eligibility for 2019 Program
APPLICANTS:
Businesses, industry, tribes and nonprofits from Iowa, Kansas, Missouri, and Nebraska are eligible for the EPA Region 7 2019 Pollution Prevention Awards Program. These non-monetary awards recognize environmental excellence. Entities that have been subject to civil enforcement actions that included assessment of either monetary penalties or criminal enforcement actions are not eligible for this program, until a period of at least one year after the enforcement action has been resolved. In addition, projects conducted as a settlement condition in a consent order with the environmental regulating agency, such as EPA, are not eligible. Enforcement screens will be conducted for all award applicants.
EPA grantees, contractors, and cooperative agreement recipients are not eligible for this awards program. However, businesses assisted by grantees may apply.
PROJECTS:
P2 is a multimedia environmental management technique, emphasizing the elimination or reduction of wastes at the source of generation. P2 also emphasizes the reduction of direct environmental impacts and the use of resources and materials. Projects for the awards must have taken place within the past three years (2016-2018) to be eligible.
The goals of P2 are:
Eliminate or reduce waste generation
Conserve natural resources and materials, including water and energy
Prevent spills and accidental releases
Prevent product losses
Reduce hazardous materials use
Promote the purchasing and use of less hazardous or more efficient equipment
Examples of P2 activities or projects are:
Reducing chemical use
Substituting hazardous chemicals with safer alternatives
Water or energy conservation
Awards Application (not accepted again until next year)
SCORING FOR 2019 PROGRAM:
Winners will be selected based upon responses to the five questions below. P2 efforts must have taken place within the past three years (2016-2018). Consideration will be given for the size of business or organization. The weight of each question is listed (by percent), and each response should be limited to 300 words. Including relevant photos or news articles is optional (see final question at bottom of page).
If you answer "Yes" to the final question and would like to send any relevant photos or news article text in electronic format, please attach them (in JPGs or PDFs, for example) in an email to thresher.lisa@epa.gov. Include your company or organization name, and your primary project contact name and phone number in the email.
The deadline for submitting applications for awards was February 25, 2019. To be eligible, EPA Region 7 must receive a completed online application on or before February 25, 2019. A completed application includes responses to the five questions and the completed form below. EPA reserves the right to contact the applicant to clarify any questions regarding the application. Applicants will be notified by mid-March if their submission won an award.
If you have any questions or need additional information, please contact Lisa Thresher, EPA Region 7, at 913-551-7964, toll-free at 1-800-223-0425, or by email at thresher.lisa@epa.gov.
To apply for an award, please respond to the five questions, complete the form below, and click the "Submit" button between January 30 and February 25, 2019.
---