P2 Awards
EPA Region 7 Pollution Prevention Awards (Iowa, Kansas, Missouri & Nebraska)
► Check this page for updates about the EPA Region 7 2022 P2 Awards Program.
On this page:
The
2021 Awards Ceremony
was held at the at the virtual 
Midwest Environmental Compliance Conference
 on Oct. 26, 2021. Acting EPA Region 7 Administrator Edward H. Chu announced the awardees via a recorded video message.
Doherty Steel Inc.
, a steel fabricating company originating in 1959 and located in Paola, Kansas, was recognized for the purchase of an aerosol can puncture system to capture fumes and remaining liquid paint, leading to significant cost savings and hazardous waste reductions. Additionally, they installed solar panels and replaced fluorescent light bulbs with LEDs, which both produced and conserved energy.
---
The Iowa Waste Reduction Center at the University of Northern Iowa in Cedar Falls, Iowa, was recognized for its development of the Iowa Green Brewery Certification Program, which assesses brewery sustainability, including energy efficiency, sustainable materials management, and environmental best practices. Currently, 28 breweries across the state have gained certification through the program. The IWRC has 33 years of experience providing successful training programs, technical assistance, and pollution prevention services.
---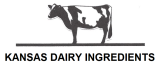 Kansas Dairy Ingredients, a dairy manufacturing facility in Hugoton, Kansas, was recognized for completing the second phase of its plant effluent treatment project by constructing an irrigation pond to hold the treated water previously discharged to the city of Hugoton. The pond was then used for crop irrigation, which has saved over 48 million gallons of well water over the past two growing seasons. KDI was also a P2 awardee in 2018 and 2019 (see links below).
Clow Valve Company Facility in Oskaloosa, Iowa
Iowa City VA Health Care System Facility in Iowa City, Iowa
JBS Pork Facility in Ottumwa, Iowa
Washington University Facility in St. Louis
Cargill Facility in Eddyville, Iowa
Kansas Dairy Ingredients Facility in Hugoton, Kansas
Valmont Industries Facility in El Dorado, Kansas
Bayer Crop Science Facility in Kansas City, Missouri
City of Eudora, Kansas
Iowa City Veterans Affairs Health Care System Facility in Iowa City, Iowa
JBS Swift Foods Facility in Ottumwa, Iowa
Johns Manville Facility in McPherson, Kansas
Kansas Dairy Ingredients Facility in Hugoton, Kansas
Purpose
Pollution prevention (P2) is a successful, non-regulatory approach to energy conservation, water conservation, reduction of toxic materials used, and money savings. This awards program is designed to further recognize P2 successes and encourage other entities to consider a P2 approach.
Consider applying for a non-monetary award to recognize businesses, industry, tribes, and nonprofits from Iowa, Kansas, Missouri, and Nebraska.
Definition of Pollution Prevention (P2)
P2 includes practices that reduce environmental releases of hazardous substances, pollutants, or contaminants prior to entering a waste stream for recycling, treatment, or disposal. In other words, P2 is source reduction, the prevention of generating waste and environmental releases at the source. P2 is not treatment, minimization, or diversion of wastes. P2 conserves natural resources, including water and energy.
Eligibility for 2021 Program
APPLICANTS:
Businesses, industry, tribes and nonprofits from Iowa, Kansas, Missouri, and Nebraska are eligible for the EPA Region 7 2021 Pollution Prevention Awards Program. These non-monetary awards recognize environmental excellence. Entities that have been subject to civil enforcement actions that included assessment of either monetary penalties or criminal enforcement actions are not eligible for this program, until a period of at least one year after the enforcement action has been resolved. In addition, projects conducted as a settlement condition in a consent order with the environmental regulating agency, such as EPA, are not eligible. Enforcement screens will be conducted for all award applicants.
EPA grantees, contractors, and cooperative agreement recipients are not eligible for this awards program. However, businesses assisted by grantees may apply.
PROJECTS:
P2 is a multimedia environmental management technique, emphasizing the elimination or reduction of wastes at the source of generation. P2 also emphasizes the reduction of direct environmental impacts and the use of resources and materials. Award candidates should focus on projects implemented between 2018 and present to be eligible.
The goals of P2 are:
Eliminate or reduce waste generation
Conserve natural resources and materials, including water and energy
Prevent spills and accidental releases
Prevent product losses
Reduce hazardous materials use
Promote the purchasing and use of less hazardous or more efficient equipment
Examples of P2 activities or projects are:
Reducing chemical use
Substituting hazardous chemicals with safer alternatives
Water or energy conservation
---