P2 Technical Assistance Resources
Find regional, state, and local pollution prevention technical assistance resources in your area, including EPA Regional P2 contacts and current P2 and SRA grantees.
There are several ways to refine the list below: 1) Click a state/EPA Region on the map. 2) Use the dropdown boxes to filter by state or EPA Region. 3) Use the search box at the top right corner of the table.
Click the "Reset button" to clear selections and search terms prior to performing additional searches. Click on any header to sort the table using that column.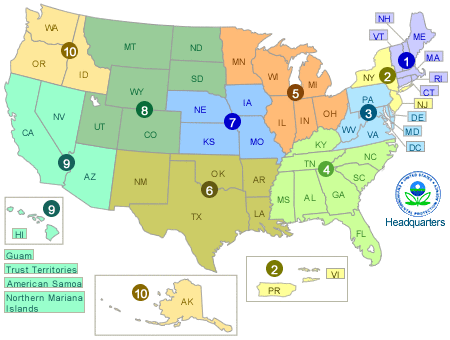 | Organization Name | State/Service Area | EPA Region | Organization Type | Contact | Service(s) | State | State Indicator Filter |
| --- | --- | --- | --- | --- | --- | --- | --- |