Learn to Use EJScreen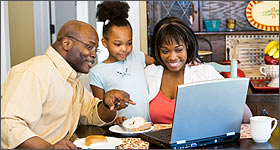 EJScreen was designed as a web-based tool to provide easy access to reports and maps without the need to install software. To help beginners get started using EJScreen, a basic step-by-step walk-through is provided here. The User Guide is available for download at: User Guide for EJScreen (pdf)
A series of short tutorial videos on the basic EJScreen functionality is available on the EJScreen Videos page.
EPA holds regular trainings and 'office hours' to help users better understand the tool. More information can be found on the EJScreen Office Hours and Training page. 
EJScreen has a mobile version of the tool that loads when accessing EJScreen from mobile phones or tablets. The screen may look slightly different in this mobile version than in the desktop version shown in the User Guide. However, the basic functionality is the same as the desktop version of the tool. For questions on how to use the mobile version of EJScreen, please email EPA using the Contact Us page.