Heat Island Newsroom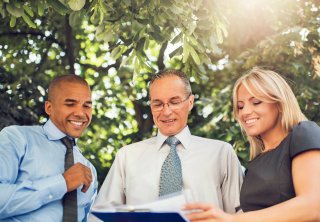 Welcome to EPA's Heat Island Newsroom, which includes recent issues of the Heat Island Newsletter and other notable news items. To receive the newsletter and notices of heat island-related conferences by email, sign up for EPA's Heat Island Newsletter.
Note: Some of the following links exit the site. Exit
April 5, 2021 Newsletter
General Heat Islands
Resource Highlight
Our Community Actions Database
features real-world examples of heat island cooling strategies and policy actions from across North America. It provides practical examples of plans, programs, incentives, procurement, ordinances, resolutions, and codes related to cool materials, trees and vegetation, green roofs, and more. If you have an action that you would like to feature, please
contact us
! 
Equity
New Tree Equity Application Emphasizes Planting in the Most-Needy Areas Trees are sparse in most low-income neighborhoods. Through a newly developed app American Forests seeks to ensure equitable tree planting. This organization created the Tree Equity Score and Analyzer app using a science-based approach to determine opportunities for improving tree canopy cover where it is most needed. The score is based on existing tree canopy cover, population density, income, employment, race, age, and surface temperature. The Tree Equity Score can be used by city staff, community activists, urban foresters, and others to make a strong case for planting trees. Pilot locations included the State of Rhode Island; Maricopa County, AZ; and San Francisco, CA. By 2022, the app will be customized for all urbanized areas of the United States.
Inequitable Population Exposure to Heat Islands across the United States A multitude of city-level analyses suggest that heat exposure is unequally distributed across demographic or socioeconomic divisions. However, are such disparities prevalent nationwide? A new research paper from authors at Yale University, the University of North Carolina, Arizona State University, and the Data-Driven EnviroLab identifies summer days when heat exposure is at a maximum combined with census tract-level demographic data for the 175 largest urbanized areas in the country. The researchers find that the average person of color lives in a census tract with higher summer daytime heat island intensity than non-Hispanic whites. Similarly, people living in households below the poverty line are subject to higher heat island intensity. The results suggest widespread inequalities in heat exposure by race and ethnicity.
Green Infrastructure
Reducing Heat Islands through Increased Green Infrastructure Improves City Vitality Researchers from the Curtin University Sustainability Policy Institute conducted a systematic literature review on how green infrastructure and urban design and planning strategies may reduce urban heat and stimulate human activity within cities. The study reports that conventional urban design tends to be harmful to people's physical and mental health with its reliance on roadways and automobiles, which furthers urban sprawl into natural spaces and increases heat-inducing infrastructure. However, introducing green infrastructure solutions can reduce urban heat and produce functional, comfortable, and attractive urban environments that improve public health. The authors assert that in the wake of COVID-19, opportunities exist to re-assess thermal performance, aesthetics, and how cities establish communities.
Which Green Infrastructure Solutions Effectively Cool Heat Islands? Researchers from the University of Surrey modeled the impacts of green infrastructure using the Town of Guildford in the United Kingdom as a test case. The work analyzes the heat impacts across scenarios of current vegetative cover, increased green roofs, increased grasslands, increased trees, and a scenario without vegetation cover. Additionally, the researchers compare temperature differences among a central urban area, an urban park, and a suburban residential area. The results show that temperature variations are highly dependent on the type of green infrastructure, waste heat sources (buildings and vehicles), and the percentage of land covered by vegetation. Among all the scenarios, trees produced the greatest estimated temperature benefit. Measurable temperature reductions, up to 1-2°F, may be possible if solutions are implemented city-wide.
Could Depaving Vacant Properties in Kansas City, MO Create Cool Islands? In a recent publication, University of Kansas researchers investigate the potential impact of converting existing vacant lots in Kansas City, MO, to green spaces for three heat-wave events. The study used vacant property data and identified places with a high fraction of impervious surfaces to determine the most suitable areas for converting vacant lots to green spaces. The study finds that under an aggressive depaving and greening strategy, localized nighttime cooling benefits could reach 1–2°F; more moderate and conservative strategies could still yield small cooling benefits.
Public Health
Multi-Decade Review Links Heat Islands and Urban Pollution A researcher from the University of Sydney, Australia, conducted a review of three decades of literature linking heat islands and urban air pollution. Results from 16 countries and 11 climatic zones span topics including the daytime/nighttime variability of heat island-urban pollution interactions, the role of urban form, and the effects of heat island cooling strategies on urban air quality. This review strives to identify strategies that will help governments and urban planners effectively address both heat islands and urban pollution.
Trees and Vegetation
December 14, 2020 Newsletter
General Heat Islands
Resource Highlight
Heat Islands Guide
describes the causes and impacts of heat islands and promotes strategies for cooling temperatures in U.S. communities. This guide provides a detailed overview of heat islands, how they form, their impacts, and describes key cooling strategies. It also features voluntary and policy efforts by state and local governments to cool heat islands.
Know someone new to heat islands? Send them our way! EPA's
Cool Materials
Recent Developments in Designing and Developing Cool Materials In a recent Renewable Energy journal article, researchers reviewed progress on the design, development, and implementation of cooling materials – exhibiting low and very-low surface temperatures. This review presents recent technological advances around natural, light color, infrared reflective, phase change, thermochromic, fluorescent, photonic, and plasmonic materials. The authors found that innovations in photonic materials show enormous cooling potential at a reasonable price, and that photonic materials may play a key role in future cooling strategies. While more research into cooling materials is needed, the results demonstrate that innovative materials can exhibit sub-ambient surface temperatures and contribute greatly to alleviate urban overheating.
Equity
Can Planting Trees Make a City More Equitable? The Trillion Trees Initiative, launched by American Forests, brings together businesses, nongovernmental organizations, and cities to commit to planting urban trees. Through this initiative, partners have committed to conserve, restore, or grow 855 million trees as a means to encourage reforestation, improve air quality, promote urban cooling, sequester carbon, and improve "tree equity." Participating entities submit annual data about their forestry practices, and how the planted trees meet both climate change and community engagement goals. Alongside this effort, American Forests is developing a national tree equity score that factors in the heat island effect and neighborhood income levels so cities may use it to inform their work. Cities involved in this initiative include Boise, ID; Dallas, TX; Detroit, MI; and Tucson, AZ; among others.
Green Roofs and Walls
Can Green Walls Cool Urban Heat? University of Antwerp researchers reviewed recent green wall literature to understand how green walls might be applied to improve urban resilience. The literature shows green walls are a resource to decrease temperatures in urban environments and reduce the heat island effect through increased shading, evapotranspiration, insulation, and ventilation. Green walls lower indoor air and ambient air temperatures, increase thermal comfort for residents, and reduce energy demands for additional cooling. The researchers found that urban green infrastructure, including the use of vertical green walls, may be an effective strategy for cooling at building and street levels; and that shading was the most important factor for cooling.
Public Health
Cooling Strategies Likely Have Heat Health Benefits for Los Angeles, CA Recent work from researchers at Arizona State University and Applied Climatologists explores two historical extreme heat events in Los Angeles, and the potential for increasing vegetative cover and albedo to reduce total exposure to dangerously hot conditions. For each heat event, the researchers conducted atmospheric model simulations for a control case and four levels of increased albedo and vegetative cover. Accounting for both indirect cooling effects associated with neighborhood implementation of cooling strategies and the direct effects of high-albedo roofing, the researchers developed occupant heat exposure and mortality profiles. The results suggest that improvements in indoor thermal conditions could be associated with a sizable health benefit, signaling a need for large-scale implementation of cooling strategies.
Trees and Vegetation
Environmental Justice Project Aims to Grow Tree Canopy in Underserved Communities Vibrant Cities Lab – a partnership among the U.S. Forest Service, American Forests, and the National Association of Regional Councils – completed the three-year Growing Tree Canopy through Environmental Justice project focused on delivering in-depth community engagement with tree canopy in the Anacostia watershed located in Prince George's County, MD. Key accomplishments include the Chesapeake Tree Canopy Management Strategy; the creation of a cross-boundary partnership to achieve tree canopy and community engagement goals; and the development of five case studies featuring environmental justice, community engagement, tree planting, and stewardship projects. Each of the case studies in Baltimore, MD; Detroit, MI; Oakland, CA; Portland, OR; and NJ provides an overall context for the implemented projects and lessons learned. The Detroit and NJ case studies cite the heat island effect as a motivation for efforts to increase coverage in neighborhoods with disproportionately low tree canopy.
Vegetation Drives Microclimate Variability in the Salt Lake Valley University of Utah researchers found that land cover characteristics drive changes in spatial and temporal temperature variability. The researchers collected data from 60 sensors in 5 urban parks and surrounding neighborhoods in Utah's semi-arid Salt Lake Valley. Tree shading was associated with higher temperature variability during the day, while turfgrass cover was associated with higher temperature variability at night. Both trees and turfgrass had cooling benefits, suggesting that mixed tree and grass landscapes may be effective in alleviating the heat island effect in semi-arid urban settings.
August 25, 2020 Newsletter
EPA Updates
Resource Highlight
Check out the latest updates to the Heat Island Reduction Program website! Our refreshed
Learn About Heat Islands
page includes more detailed information about the causes and characteristics of heat islands. The
Heat Island Impacts
page includes updated figures on energy consumption, human health and comfort, and water quality. 
General Heat Islands
Cool Materials
Green Roofs
Public Health
COVID-19 News and Resources
Trees and Vegetation