Research on Methods for Water System Management to Minimize Human and Ecological Health Risk
Protection of our water resources is compromised by shortcomings in our abilities to adequately determine and reduce the full range of risks posed by waterborne contaminants, including chemicals and microbial pathogens.
EPA researchers are developing and evaluating effective tools to measure waterborne contaminants. These tools are essential for determining the risks these pollutants pose to people and the environment. With these tools, the source and level of contaminants can be evaluated, the risk posed to exposed communities can be characterized, and approaches for improving affected water resources can be developed.
Evaluation and Application of Improved Microbial Methods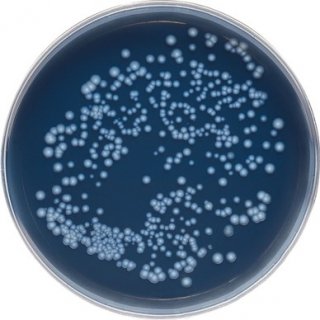 A key responsibility of the EPA under the Safe Drinking Water Act and the Clean Water Act is to develop methods to detect and quantitate waterborne contaminants, including microbes, that affect water systems. Recent efforts in method development and application have focused on opportunistic pathogens, such as Legionella and Mycobatcteria, which are of particular concern for drinking water systems. This work has provided more detail on the frequency and level of contamination of these microbes in commercial and residential water systems. In addition, methods for detecting several enteric viruses were used in a large virus occurrence study, and a comparison of staining kits used for detecting the protozoan pathogen Giardia in source water was conducted.
Advancements are also being made toward the development of rapid, nucleic acid based methods to detect somatic coliphages, which are alternative indicators of fecal pollution and an attractive surrogate for viral pathogens. These newer methods have the potential to provide evidence of fecal contamination in a matter of hours instead of days.
Recent Research Publications:
Development and Application of Chemical Methods and Optimization of a Distribution Management Tool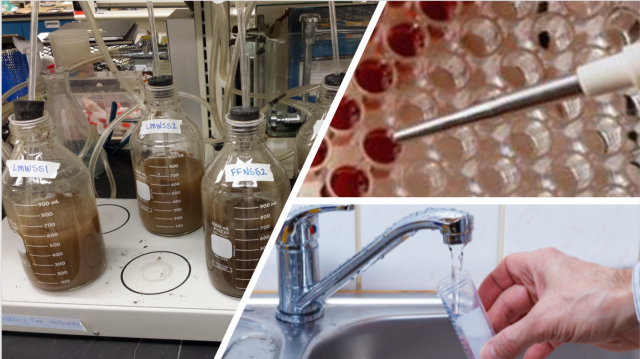 Developing and using methods and models to measure chemical contaminants is a critical responsibility of the Agency. One recent area of focus has been the development and use of occurrence methods to detect several different classes of contaminants of emerging concern (CECs), including per- and polyfluoroalkyl substances (PFAS) and algal toxins. Collectively this work has helped characterize the level of chemical contamination across the Nation.
PFAS Methods:
Cyanotoxin Methods:
Technical Brief:
Recent Research Publications:
Health Effects Methods/Tools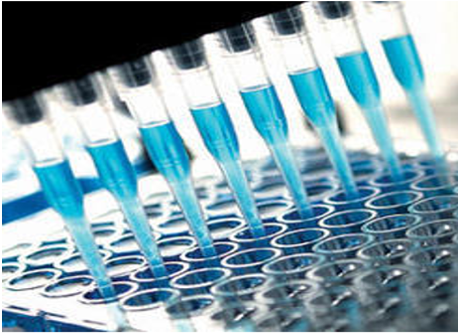 Tools that enable EPA to measure the impact of contaminants on human health and the environment are essential for determining the risk posed by pollutants. Recent efforts have focused on the use of novel bioassays, such as those based on Adverse Outcome Pathways (AOPs) or metabolomic techniques, to assess the risk posed by various chemical pollutants. In addition, large scale studies aimed at determining the public health or environmental significance of chemical contaminants were done. This work has significantly improved our understanding of the health risks posed by chemical contaminants.
 
Technical Brief:
Recent Research Publications: