Final Ecosystem Goods and Services (FEGS) Scoping Tool
About the FEGS Scoping Tool
EPA researchers are developing resources and tools to help communities incorporate the benefits of local ecosystems into their environmental decisions and planning. One such tool is the Final Ecosystems Goods and Services (FEGS) Scoping Tool. This online resource provides a structured, transparent, and repeatable process for identifying and prioritizing stakeholders, the ways those stakeholders benefit from the environment, and the aspects of the environment necessary to realize those benefits.
It is designed as a first step in the decision-making and planning process, providing input before any actions are taken and helping decision makers take a holistic and comprehensive view of the ecosystem services that may be relevant to the contect of their decision.
The tool is easily transferrable among a wide range of decision contexts and could be used in the scoping phase of any decision with an environmental context. It helps users identify meaningful environmental attributes for use in evaluating decision alternatives, but does not provide additional guidance in selecting the preferred decision alternative.
Who Should Use the FEGS Scoping Tool
The tool should be particularly valuable to community decision makers, including those working to remediate and rehabilitate contaminated sites, and urban and other land use planners. 
No technical expertise is necessary to use the tool, only familiarity with the community and its stakeholder groups.
The Benefits of Using the FEGS Scoping Tool
Community decisions are complex and rely on incorporating relevant environmental criteria and that are often hard to identify, particularly when they involve ecosystem related goods and services. The goal of the FEGS Scoping Tool is to address those challenges. It provides a transparent, repeatable, and defendable approach for selecting relevant environmental attributes in the context of decision making.
The tool guides users through a formal, transparent, and recorded stakeholder prioritization process. Decision makers can then use the results of that process to systematically identify the most relevant environmental attributes to the community, and subsequently provide a clear picture of what perspectives were most influential to the decision and why.
How the FEGS Scoping Tool Works
The FEGS Scoping Tool uses multiple criteria to analyze decisions that involve FEGS. It weights those criteria and ranks the alternatives in order to help make better decisions.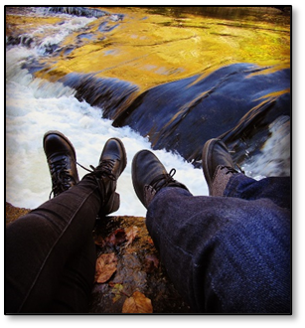 Related Publications
Prioritizing Stakeholders, Beneficiaries, and Environmental Attributes: A Tool for Ecosystem-Based Management (2020)
Technical Considerations
System Requirements
The FEGS Scoping Tool is compatible with Windows 7 or later.
The hardware requirements are SSE2 capable Intel Pentium 4 processor or later and 512 MB of RAM
To Install
Download the Installation and User Manual files to your computer.
Select the FEGS Scoping Tool.exe icon that appears on the desktop window.
Technical Contact
Leah Sharpe sharpe.leah@epa.gov