EPA Collaboration with Singapore
Demonstrating Leadership in Environmental Protection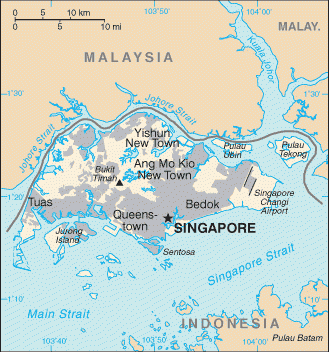 Singapore, a small nation of 700 square KM, plays a large role in environmental leadership in the region. EPA and Singapore are cooperating to enforce environmental laws, improve air quality, protect drinking water, and reduce marine litter. This cooperation helps to implement the Plan of Action under the Memorandum of Intent Between the United States of America and the Republic of Singapore on Cooperation in Environmental Matters.
Explore our work in Singapore: 
Building Strong Institutions and Legal Structures
Singapore and EPA recognize the importance of effective enforcement of environmental law. In 2017, the Singapore National Environment Agency (NEA) participated in a regional inspections workshop hosted by EPA and EPA Taiwan. Course participants from Singapore, Thailand and Vietnam learned practical principles and skills for conducting environmental inspections.  
EPA and NEA are also active in the Asian Environmental Compliance and Enforcement Network (AECEN), which brings together enforcement officials from 13 countries to improve compliance with environmental laws and policies in Asia.
Learn more:
Improving Air Quality for a Healthier Tomorrow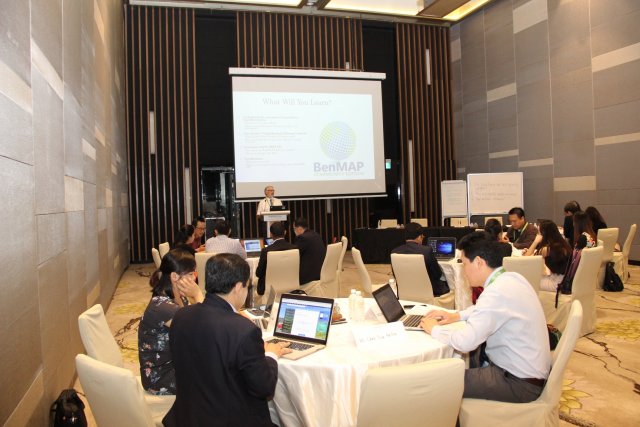 The World Health Organization estimates that urban air pollution caused 7 million premature deaths in 2016, over one-third of which were in the WHO Western Pacific Region.  To raise awareness about the linkages between air quality and health, in 2015 and 2016 EPA was part of a joint U.S. and Singaporean team which trained Southeast Asian officials on tools to estimate the health impacts of poor air quality. Among the tools EPA shared during the training was BenMAP, an open-source computer program that calculates the number and economic value of air pollution-related deaths and illnesses. These courses were part of the U.S.-Singapore Third Country Training Programme.
Learn more:
Expanding Access to Clean Water
According to the United Nations, the Asia-Pacific region is home to 60% of the world's population, but it has only 36% of its water resources. In Singapore, most of the water supply is either imported or reclaimed through methods like desalination. 
Since 2013, EPA and Singapore PUB (Singapore's National Water Agency) have been supporting clean drinking water research in the U.S. and Singapore through collaboration and information exchange on topics such as water contamination detection, water reuse, and management of algal blooms.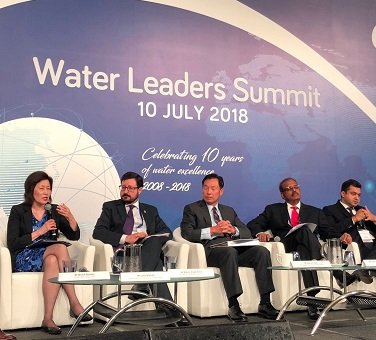 In July 2016, Singapore PUB and EPA developed and delivered a training course on water efficiency and wastewater management for Southeast Asian countries. Through this course, participants learned about tools and strategies to treat wastewater and control water loss. The course was part of the U.S.-Singapore Third Country Training Programme.
Learn More:
Reducing Marine Litter 
EPA and Singapore are committed to working together to protect our communities and the environment from marine litter through implementation of effective waste management systems. EPA is collaborating with Singapore to exchange information on good practices on circular economy approaches and technologies to reduce litter from entering waterways. In 2021, as part of the U.S.-Singapore Third Country Training Programme, EPA collaborated with the U.S. Department of State and Singapore NEA to develop and implement a five-part virtual training course on addressing plastic pollution through integrated waste management strategies. This collaboration aims to showcase different strategies to improve solid waste management on land to prevent marine litter while facilitating exchanges on circular economy approaches. 
Learn More:
---
Contacts
For additional information about EPA's work with Singapore, contact:
Office of International and Tribal Affairs (2650R)
U.S. EPA
1200 Pennsylvania Ave., NW
Washington, DC 20460
Phone: (202) 564-6600