Intel International Science and Engineering Fair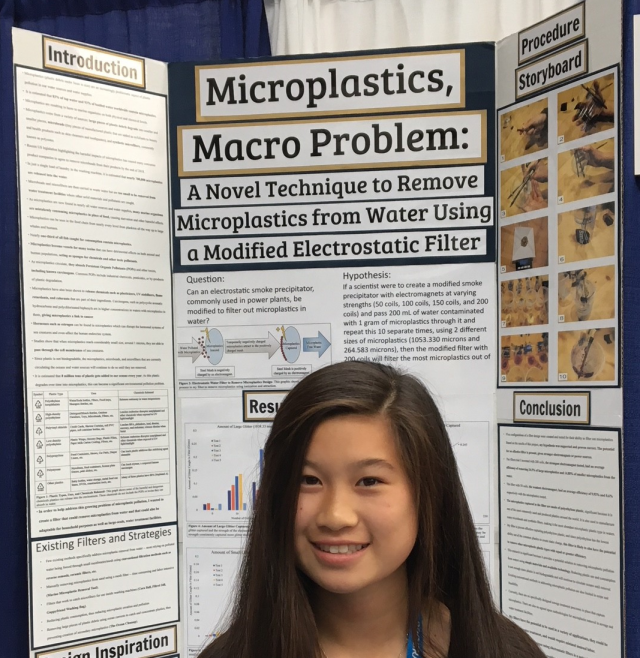 US EPA Patrick H. Hurd Sustainability Award Winner Melanie QuanThe Intel® International Science and Engineering Fair®  Exit (Intel ISEF) , is the world's largest international pre-college science competition. It is the premier global science competition for students in grades 9–12. Each year almost 1,800 high school students from over 80 countries, regions, and territories display their independent research and compete for more than $5 million in awards. 
Since 2009, EPA has participated as a Special Award Organization, and shared information about environmental protection with the ISEF participants and visitors. EPA encourages the young innovators to apply science to environmental challenges and recognizes one student whose work demonstrates a commitment to environmental sustainability and stewardship with the EPA Patrick H. Hurd Sustainability Award. 
In 2011, the Sustainability Award was renamed in honor of Patrick Hurd, who managed the effort behind the first EPA Sustainability Award. Read his Science Wednesday blog post Science is Cool and Verle Hansen's blog post Among the Stars to get an idea of what ISEF is like.
The 2018 Patrick H. Hurd Sustainability Award winner is Melanie Quan, a freshman at Las Lomas High School in Walnut Creek, CA. Melanie's project is titled Microplastics, Macro Problem: A Novel Technique to Remove Microplastics from Water Using a Modified Electrostatic Filter. She creatively applied a remediation technique for particulate matter to an aquatic environment.  Melanie was selected from among 1,793 student scientists and engineers competing in this year's ISEF held May 13-18, 2018 in Pittsburgh, PA. 
EPA's award provides funding for the winning student and a chaperone to participate in and display the student's project at EPA's P3: People, Prosperity, and the Planet Student Design Competition for Sustainability. P3 is an annual event that brings together young environmental innovators and scientists to showcase their designs for a sustainable future.
Past Patrick H. Hurd Sustainability Award Winners