Kelly Witter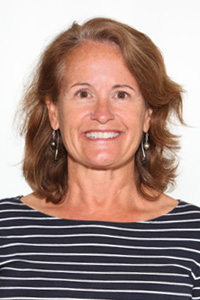 Kelly is an Environmental Engineer and Director of EPA-RTP's Community Engagement and STEM Education Program. Kelly initiated the Program in 2003 to increase communication of EPA science to students, educators, and the public with the goal of increasing the public's knowledge on how protecting the environment protects human health. Kelly focuses on STEM outreach in low-income schools (i.e., 50%+ free/reduced lunch) to help close the opportunity gap and build capacity for a more diverse workforce. She especially enjoys sharing hands-on activities that communicate EPA science (e.g. the health benefits of Ecosystems and GENERATE: The Game of Energy Choice) with students of all ages to increase their awareness of how they can make a difference in protecting the environment and human health.
Kelly has worked in EPA's Office of Research and Development in RTP since 1987. She has a BS in Geology and Math, MS in Civil & Environmental Engineering, and MBA, all from Duke University. She is an N.C. Certified Environmental Educator, a Leadership Triangle Goodmon Fellow, and the proud mom of three kids. During her career at EPA, Kelly has also conducted research on indoor air quality, pollution prevention, and human exposure. Previously, she worked as a Field Engineer. 
| Presentation | Audience | Duration | Availability |
| --- | --- | --- | --- |
| Careers at EPA | Grades K-12, University | Flexible | Weekdays |
| Improving Air Quality in Sarajevo through STEM Education | Grades 6-12, University, Adult | Flexible | Weekdays |
PLEASE NOTE:
The Speakers Bureau is available for scheduling presentations only.

 For questions about EPA Research, visit Contact Us About EPA Research. For general questions about EPA, visit Contact EPA.

Travel is limited to approximately 50 miles from Research Triangle Park, North Carolina (Raleigh, Durham, Chapel Hill) area. 

All travel is up to the discretion of the speaker.
There is no charge for a speaker.
Submit requests at least 4 weeks in advance.
Requests limited to two speakers per event.
If you have a large event and would like to request multiple speakers from EPA, Contact the Speakers Bureau for assistance.
Confirmation Policy: 
If you need to cancel or reschedule, contact the speakers as soon as possible, but no later than 1 week prior to the presentation.