Sustainable Materials Management (SMM) Electronics Challenge: Recognition and Awards
We are grateful for the dedication of our Electronics Challenge partners and their efforts to reduce and divert waste. EPA is planning to evolve our Sustainable Materials Management partnership programs to align with our new priorities. At this time, we are no longer accepting new Electronics Challenge partners. Please visit our website to learn more about how to engage with us as we re-imagine our partnership efforts for the future.
Recognition is a key element of the EPA's Sustainable Materials Management (SMM) Program and the Electronics Challenge. EPA is providing public recognition and awards to SMM Electronics Challenge participants for their commitment to sustainable materials management and recycling electronics responsibly.
On this page:
---
Awards Description
Electronics Challenge Awards are offered in two categories: Tier and Champion. Tier Awards are given to those who complete the requirements under a Gold, Silver or Bronze Tier.
Champion awards are given in three categories: Product, Program, and Cutting-Edge. The Product Award recognizes innovative and sustainable products designed for sale in the marketplace. The Program Award recognizes participants that have employed an innovative plan, strategy, or policy to use materials in a more environmentally responsible way throughout the life cycle. The Cutting-Edge Award recognizes participants for a new, game-changing idea in electronics sustainability.
In 2021, EPA presented a Sustained Excellence Award to Samsung Electronics for creating a solar powered remote control composed of 24 percent recycled material, estimated to reduce 6,000 tons of greenhouse gas emissions (GHG) per year and for preventing the wastage of millions of batteries each year. This award was also presented to Dell Technologies for their circular design approach to sourcing aluminum, a critical mineral, for hard drives found in certain Dell computers, resulting in a 10% GHG reduction.
---
2021 Challenge Results and Award Winners
In 2020, the combined efforts of the SMM Electronics Challenge participants achieved notable environmental results. By rethinking business as usual and committing to innovative and responsible end-of-life electronics management, Electronics Challenge participants collectively:
Diverted more than 158,000 tons of end-of-life electronics from the landfill, 100% of which was sent to third-party certified recyclers, and;
Avoided the equivalent of nearly 430,000 tons of carbon dioxide emissions.
This is equal to any one of the following:
Taking more than 92,000 passenger vehicles off the road for one year;
Generating enough electricity for more than 77,000 U.S. homes for one year.
These environmental benefits were calculated using EPA's Waste Reduction Model (WARM).
---
EPA is pleased to announce the 2021 Electronics Challenge Award winners:
---
---
Details on the 2021 Champion Award Winners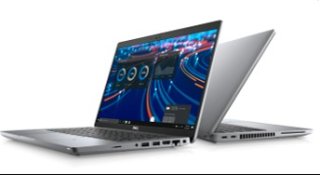 Dell Technologies, Winner, Cutting Edge Category
This year's Champion Cutting Edge Category Award goes to Dell for prioritizing sustainability in setting a goal of creating more than half of their product content from recycled or renewable materials by 2030, such as utilizing bioplastics from tree waste. Dell's Latitude 5000 and Precision 3560 series laptops contain key sustainable components such as:  
Bioplastic content in the lids from tall oil, a byproduct of the paper making process. Dell maximized impact by choosing some of the best-selling products and including bioplastics in the lid, the heaviest component.

Photo Courtesy of Dell Technologies
Precision 3560 Series

Bioplastic (21%), post-consumer recycled plastic (30%) and reclaimed carbon fiber (20%) in the lids.

Carbon dioxide (CO2) emissions reductions equivalent to driving 24.2 million miles, saving enough energy to power 5,564 homes for a year, and conserving enough water to fill 226 Olympic-size pools.
This product is the latest in their innovative products that contain post-consumer recycled content plastics that started in 2008. Since then, the company has used reclaimed carbon fiber, recycled electronic waste (e-waste) plastics, and ocean-bound plastic packaging. More recently, it started a pilot to use recycled rare earth metals in its products. 
---
LG Electronics, Winner, Product Category
This year's Champion Product Category Award goes to LG Electronics for developing LG Sound Bars composed of recycled materials, created with a focus on reducing environmental impact in every phase of the product's life cycle. A sound bar is a type of speaker system that projects audio from a wide enclosure. The LG Sound Bar uses recycled materials in both the product and packaging, with an innovative L-shaped box design. Some other key sustainable components are:  
Each Sound Bar's outer fabric is made up of 6.5 repurposed plastic bottles translating into 550,000 bottles that can be recycled each year. 

LG Electronics Sound Bar Packaging

The product contains at least 15% post-consumer recycled content. The packaging is recycled molded pulp instead of polystyrene. 

Replacing the single-use expanded polystyrene (EPS) packaging with paper pulp-mold is estimated to reduce 30 tons of EPS per year.
LG prioritized minimizing negative impacts to human and environmental health as well as repairability and recyclability when designing the LG Sound Bar. 
---
Details on the 2021 Sustained Excellence Award Winners
Dell Technologies, Winner, Sustained Excellence
This year's Sustained Excellence Award goes to Dell Technologies for being the first to use closed loop aluminum in hard drives, featured in Dell's OptiPlex 7090 Small Form Factor and Mini Towers. The aluminum is sourced from old disk drives and other e-waste products. Some other key sustainable components are:
The design features easy post-consumer recycling with restrictions on coatings and clear labeling.

Dell diverted over 7.2 tons of aluminum from landfills and put it back into about 24,000 hard disk drives (HDD), resulting in 20% recycled content in each drive by weight.
Dell is looking into expanding to other drives since aluminum is one of Dell's most used materials. The company estimates their production can be scaled up to 300,000 closed-loop Hard Disk Drives.
---
Samsung Electronics, Winner, Sustained Excellence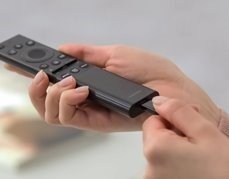 This year's Sustained Excellence Award also goes to Samsung Electronics for their Solar Cell-Powered Remote Control.
Samsung's 4K and 8K quantum dot light-emitting diode (QLED) and MicroLED television's feature a solar cell-powered remote control that aims to reduce battery waste. The solar powered remote is rechargeable and can operate under low-light conditions, maximizing its lifespan. Some other key sustainable components are:
The product is estimated to prevent the wastage of 99 million AA batteries over seven years (average lifespan of a television product) and 6,000 tons of GHGs per year.

The plastic remote is composed of 24% recycled material.
Samsung plans to expand the use of the solar powered remote to Home Appliance products, including air conditioners.