AVERT Overview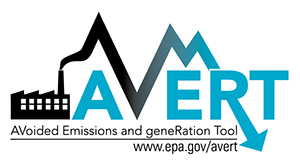 AVERT is a free tool with a simple user interface designed to meet the needs of state air quality planners and other interested stakeholders. Non-experts can use AVERT to evaluate county, state and regional emissions displaced at fossil-fueled power plants by EE/RE policies and programs. Created by EPA's State and Local Climate and Energy Program, AVERT is designed to use public data that are accessible and auditable.

Who Should Use AVERT
Analysts who wish to improve their understanding of the emission benefits of statewide or multi-state EE/RE policies and programs.
Environmental agency staff and state air quality planners interested in assessing emission benefits being incorporated into Clean Air Act plans to meet the National Ambient Air Quality Standards or other clean air goals.
Energy office or public utility commission staff who want to estimate and promote the air quality benefits of their energy efficiency or renewable energy policies.
AVERT has been used in numerous reports and analyses, including more than a dozen peer-reviewed articles. View a summary of how AVERT has been used and cited.
When Not to Use AVERT
AVERT is only intended for analyzing the power sector emission impacts of energy policies and programs such as EE and RE. AVERT's emission rates and web edition can be used as a screening analysis to help states get started with understanding the emission impacts of EE/RE policies and programs. AVERT's Excel-based modules provide more functionality, but they should not be used to examine the emission impacts of major fleet adjustments. Users who wish to conduct analyses more than five years from the baseline must use AVERT's statistical module and future year scenario template.
How AVERT Helps With Clean Air Act Plans
Many states and municipalities are adopting, implementing and expanding cost-effective energy efficiency (EE) and renewable energy (RE) policies and programs. States are investing in EE/RE policies and programs to achieve benefits including lowered customer costs, improved electric supply reliability, and diversified energy supply portfolios. Energy efficiency and renewable energy also have the potential to reduce pollution of criteria air pollutants and greenhouse gases, especially on high electricity demand days that typically coincide with poor air quality.
Quantifying the emissions impacts of EE/RE policies and programs can be challenging. EPA is committed to helping state air quality planners calculate the emissions benefits of EE/RE policies and programs so that these emission reductions can be incorporated in Clean Air Act plans to meet National Ambient Air Quality Standards (NAAQS) and other clean air goals.
Learn more: